Artichoke Spinach Dip Stuffed Mushrooms
The spinach artichoke dip filling takes no time to mix together. Since it's going to bake inside the mushrooms, you don't have to cook it first.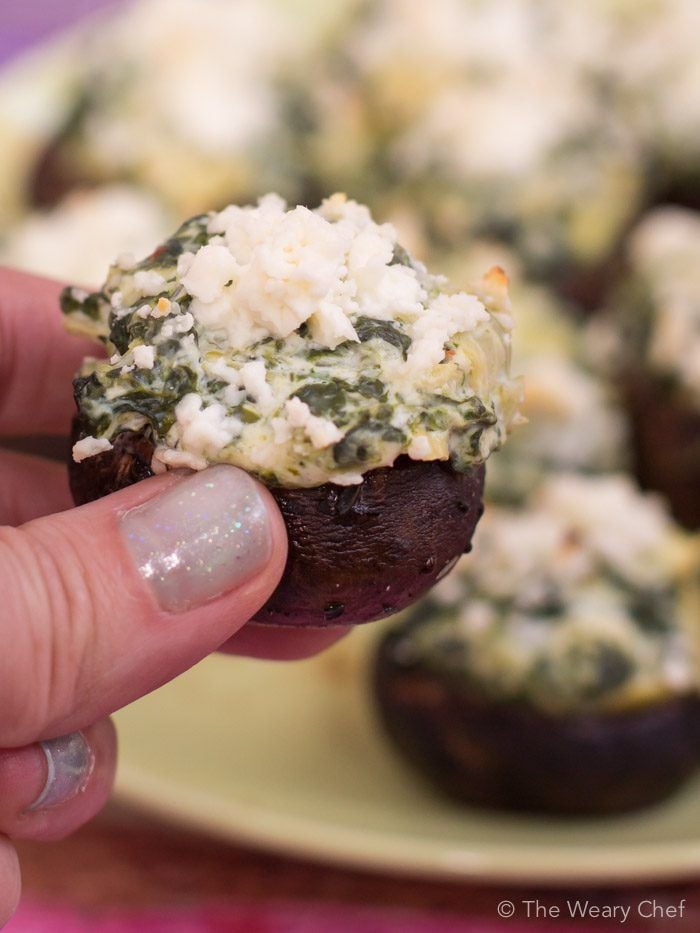 If you want to make them even easier, use pre-made dip instead. Any thick, cheese-based dip that is meant to be served hot should work. (Don't get a sour cream based dip because it wouldn't bake well.)
These suckers are so good. SO. GOOD. They are perfect for parties (or for eating for lunch after you take photos if you're me) and easy to make ahead. Just get them all stuffed, refrigerate, and bake when you're ready to serve.
These are going to be my go-to recipe for parties and potlucks where an appetizer is needed. They are low carb too, which makes me feel like I can have a few more. I am sure you will find them irresistible too!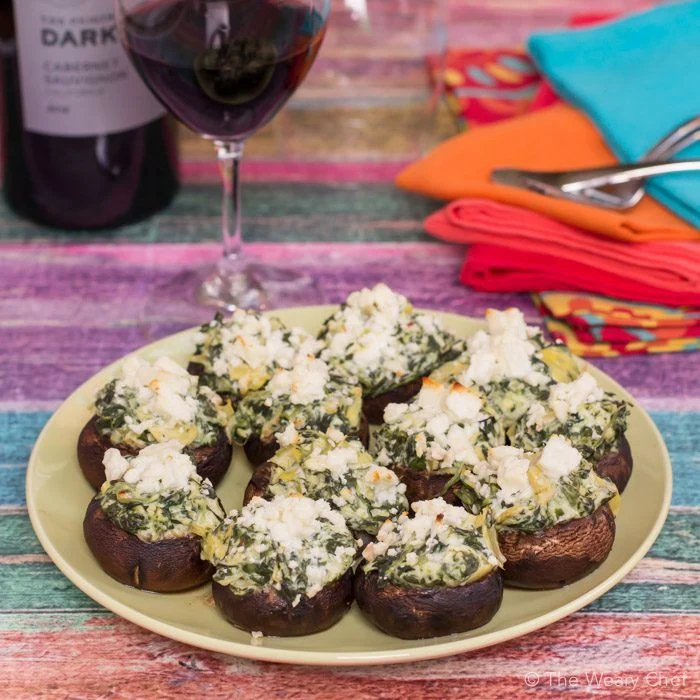 Get the full recipe of these Artichoke Spinach Dip Stuffed Mushrooms from wearychef.com
For more about our food category click HERE.
For more great recipes click HERE.
Do you have a recipe to share? We would love to hear from you. Submit your recipes HERE.