Peanut Butter & Jelly Torte
Thick peanut butter blondies are layered with thick and fluffy peanut butter buttercream and strawberry jam! This peanut butter & jelly torte is straight-up awesome.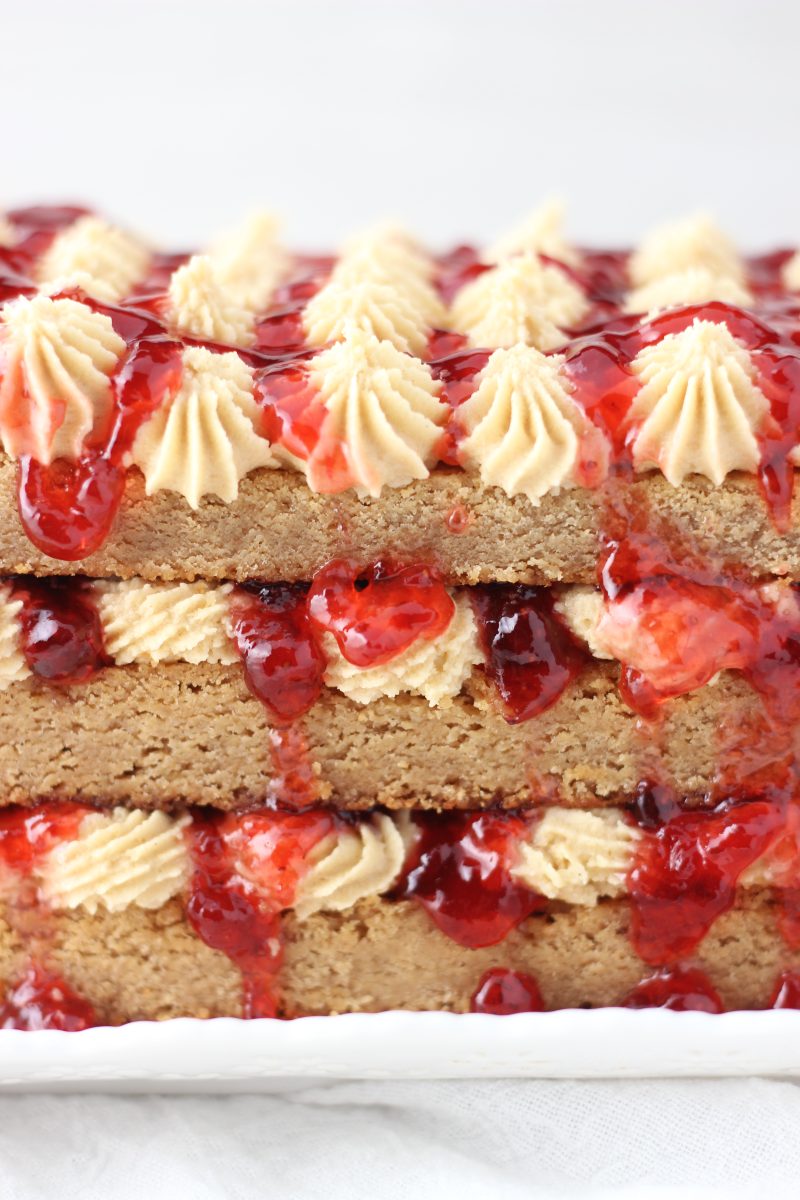 This Peanut Butter & Jelly Torte recipe is your favorite childhood sandwich, dressed up into a beautiful, tall, and kinda fancy dessert. It's surprisingly easy to make, and comes with a surprisingly short ingredient list. Most of these ingredients are already in your pantry! As much as it looks complicated to make with all the layers, it's really quite simple.
It starts with a pan of 3-ingredient peanut butter blondies. These bars are based on my favorite recipe for easy 3-ingredient peanut butter cookies. Instead of making cookies though, we press the dough into a 9×13-inch pan, and bake it into 'blondies.' Cut into three large sections, and stack the peanut butter blondies with thick layers of peanut butter buttercream. Give a generous drizzle of strawberry jam or strawberry ice cream topping on every layer, and you're set. You can pipe the buttercream if you want a fancier look to this torte, but you can also just slather it onto each layer for ease.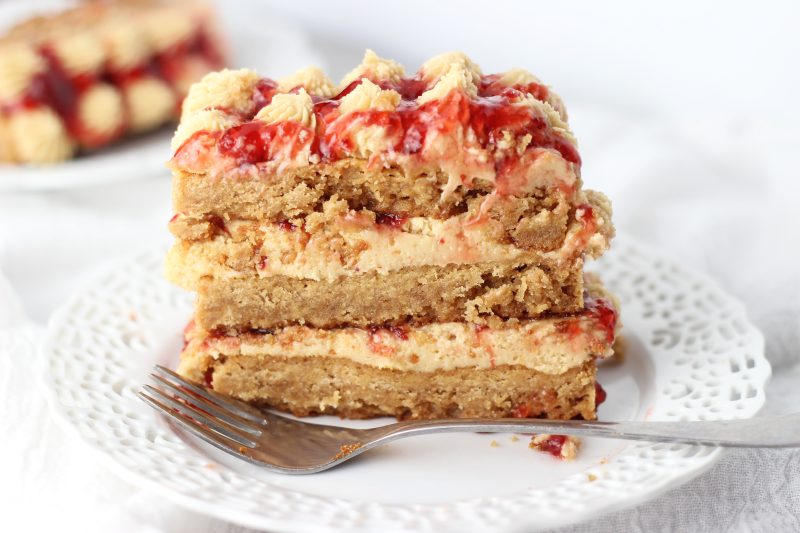 Get the RECIPE!
More from The Gold Lining Girl…
For more about our food category click HERE.
For more great recipes click HERE.
Do you have a recipe to share? We would love to hear from you. Submit your recipes HERE.