Fireball Apple Crisp
Classic apple crisp, spiked with Fireball whiskey for a boozy kick! This Fireball Apple Crisp is loaded with soft, sweet cinnamon apples, and topped with buttery, brown sugar streusel!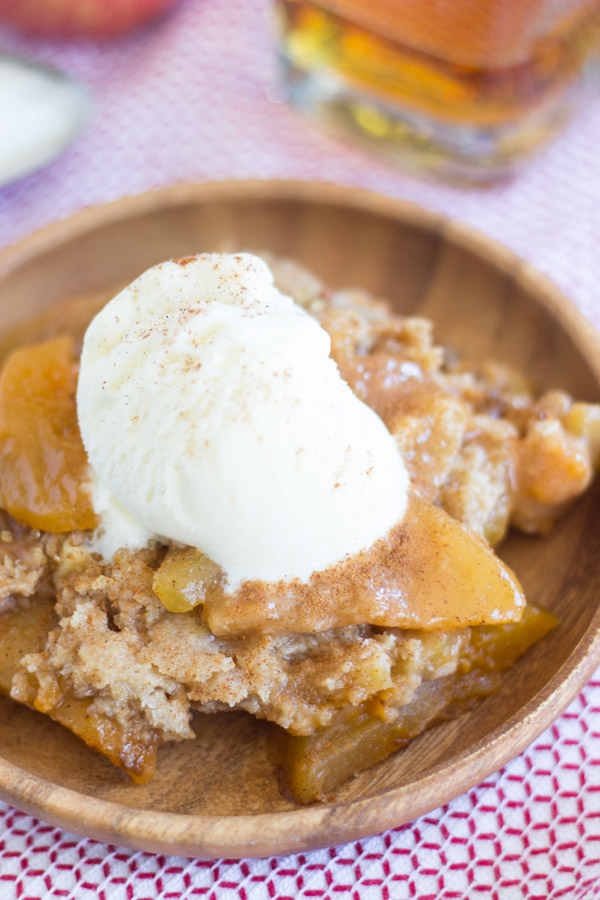 I based this Fireball Apple Crisp recipe from my Apple & Tart Cherry Crisp. That's been my go-to apple crisp recipe for about a decade, and so it makes for a great starting point for another apple crisp variation. The apples bake up soft and nicely spiced. They bake in a bath of apple cider, so it enhances the flavor of the apples. I love the cherries in that recipe because they are tart, but sweet, and they get very plump and juicy as they bake.
The topping is a little crispy and crunchy. It's still soft too, but when you press on it with a spoon, it sort of breaks. A fissure of cinnamon, butter, and brown sugar. It's amazing what cinnamon, butter, brown sugar, and some flour can turn into when they're put altogether. Simple ingredients, but extraordinary results.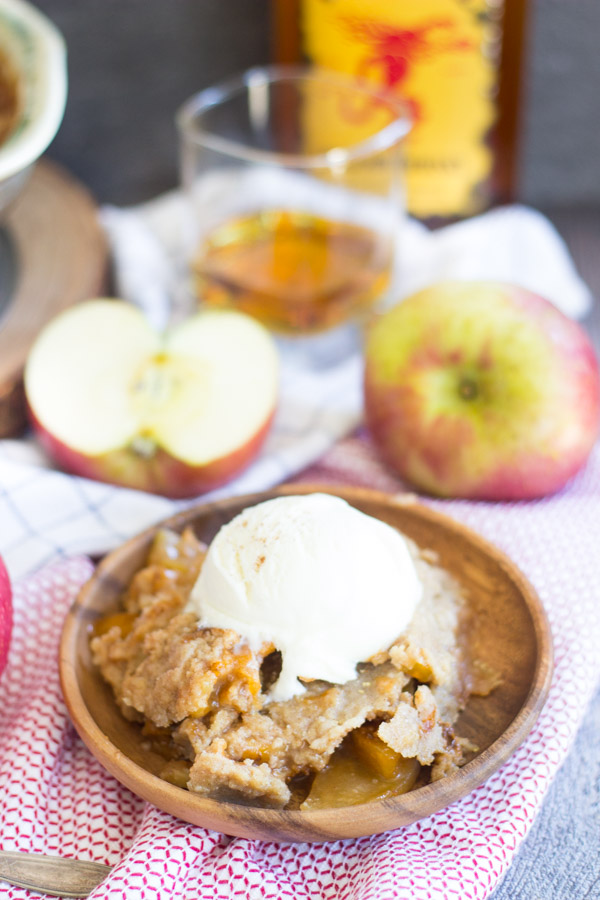 Get the RECIPE!
More from The Gold Lining Girl….
For more about our food category click HERE.
For more great recipes click HERE.
Do you have a recipe to share? We would love to hear from you. Submit your recipes HERE.