Chicken Noodle Soup Casserole
Get all the comfort of chicken soup in casserole form. This Chicken Noodle Soup Casserole  from The Weary Chef is easy to transport and serve to potlucks or a sick friend!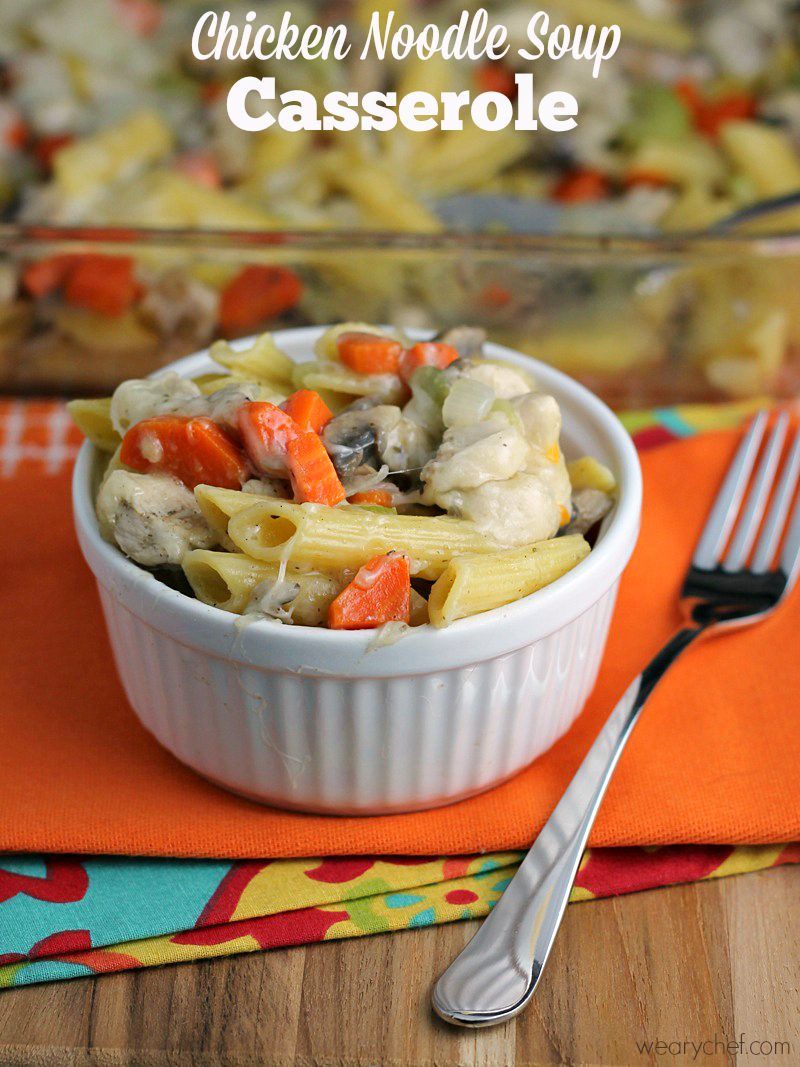 We all know that chicken noodle soup is the gold standard food for nursing a cold. It's such a nice gesture to bring soup to a sick friend, but transporting a half gallon of broth (especially if it's still hot!) without spilling it all over you car is definitely a challenge.
Along those lines, have you ever tried bringing soup to a potluck? Not only is it hard to get it there, you have to have bowls and spoons, which can wreck a perfectly good food line setup. This chicken noodle soup casserole solves all those problems!
This warm, comforting casserole has all the goodness of the soup you love but with less broth. Plus it has CHEESE on top, so it's even better than the original.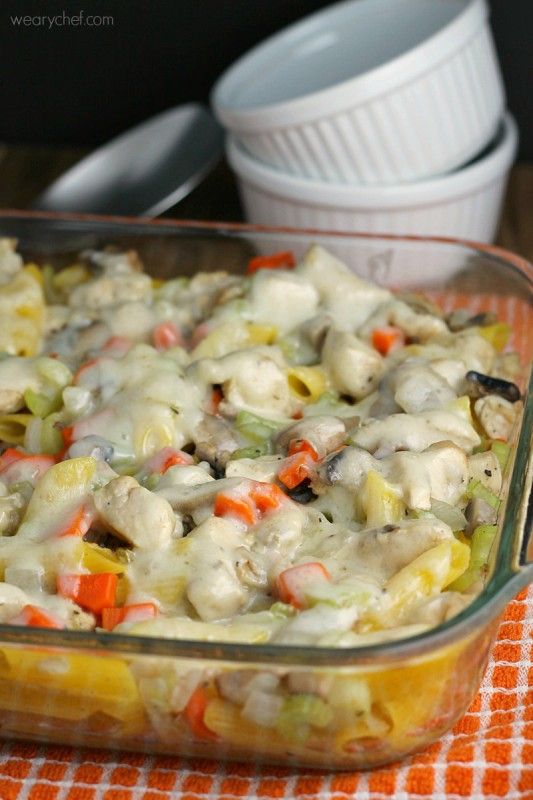 For the recipe click HERE.
For more about our food category click HERE.
For more great recipes click HERE.
Do you have a recipe to share? We would love to hear from you. Submit your recipes HERE.