Pumpkin Snickerdoodle Cobbler
A rich, creamy, pumpkin custard filling, with a buttery, flaky, tender pastry top! LOADED with cinnamon-sugar!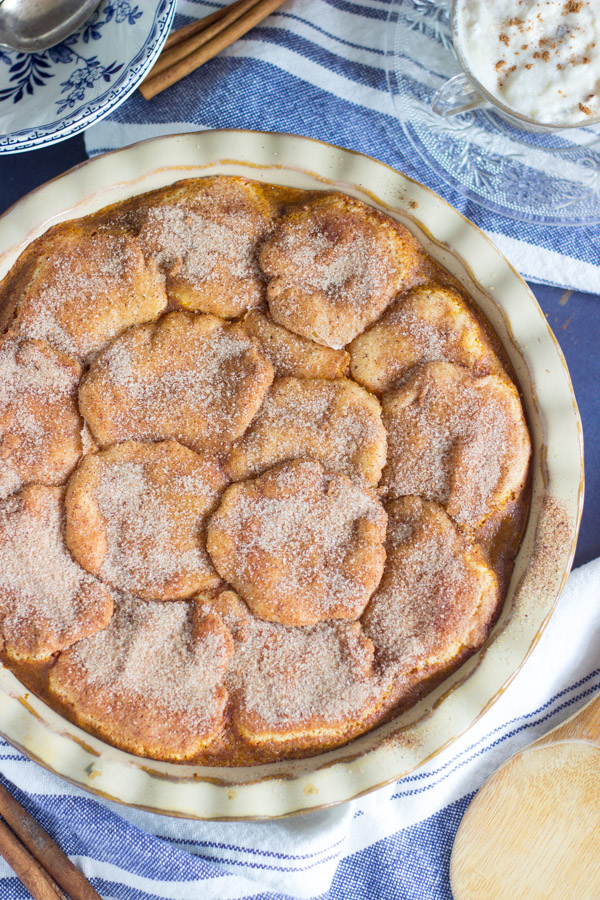 My Halloween recipes still need to look edible and cute. I like ghost and bat-shaped sprinkles, and jack-o-lantern printed cupcake liners. That's just how I roll.
I made this Pumpkin Snickerdoodle Cobbler a few weeks ago, and I loved the recipe, but I hated the photos I took. Not a problem – I'm happy to eat this for the second time this fall! However, I wanted to make this Pumpkin Snickerdoodle Cobbler into a Halloween-themed dessert, and I planned to cut the pastry topping with Halloween cookie cutters into fun and cute shapes.
he pastry in this dessert is so tender and buttery, and it's coated with cinnamon-sugar, so it has all the makings of deliciousness about it. I rolled the dough pieces in cinnamon-sugar twice. Two solid coatings of cinnamon-sugar, so that no surface area or crevice is without it. The sugar on top caramelizes a bit as it bakes, kinda like cinnamon toast, so it practically crackles when you take a bite.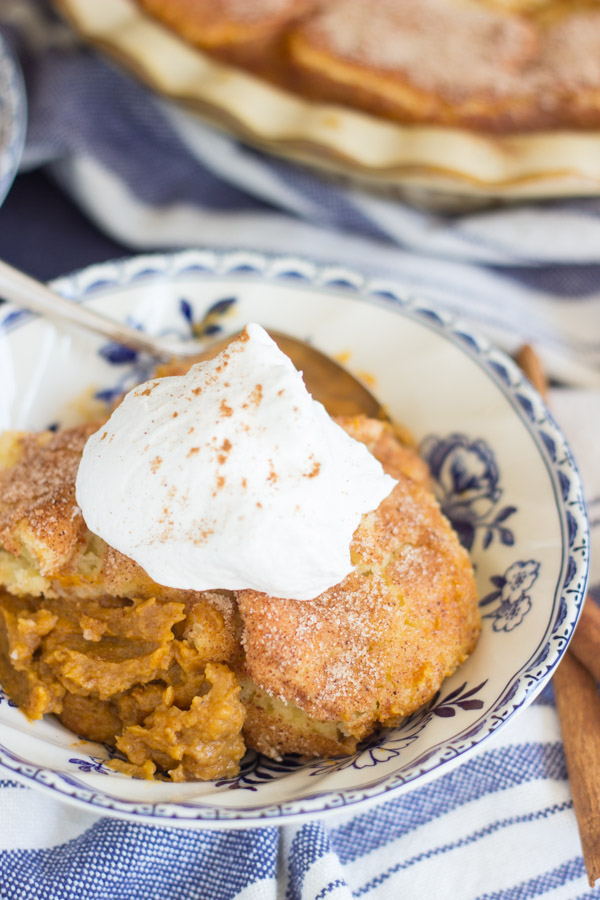 Get the RECIPE!
More from The Gold Lining Girl…
For more about our food category click HERE.
For more great recipes click HERE.
Do you have a recipe to share? We would love to hear from you. Submit your recipes HERE.