Coffee Date Walnut Bread with Coffee Glaze
The most rich and flavorful bread you'll ever taste! Loaded with coffee-soaked dates, walnuts, and a ton of spice, this moist and rich bread is bathed in a coffee glaze!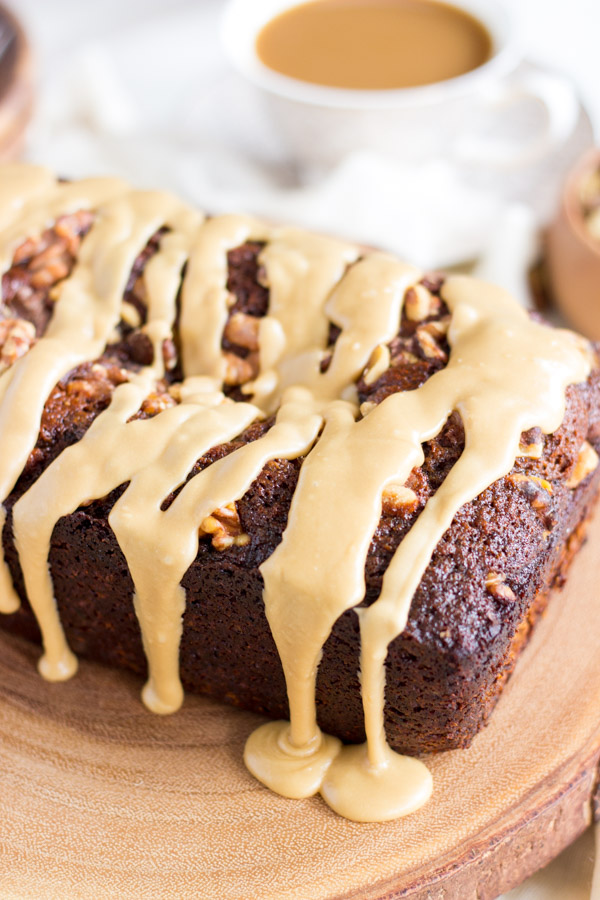 I don't know why I called this bread? I don't want to go back and change everything in the post, including all the behind-the-scenes type stuff, so we'll just leave this as a 'bread' but it's maybe closer to a loaf cake. It's not quite cake, but a little more dessert-like than just quick bread. Okay, movin' on.
It's practically sticky. It's soft and sticky, and it's almost got an ooey-gooey quality to it.
This is in large part from combining hot coffee and chopped dates, and letting them stew and hang out. That's how this recipe starts out, by soaking dates in hot coffee. The coffee breaks down the dates, and they become soft and sticky. The coffee gives deeper, richer flavor to the dates.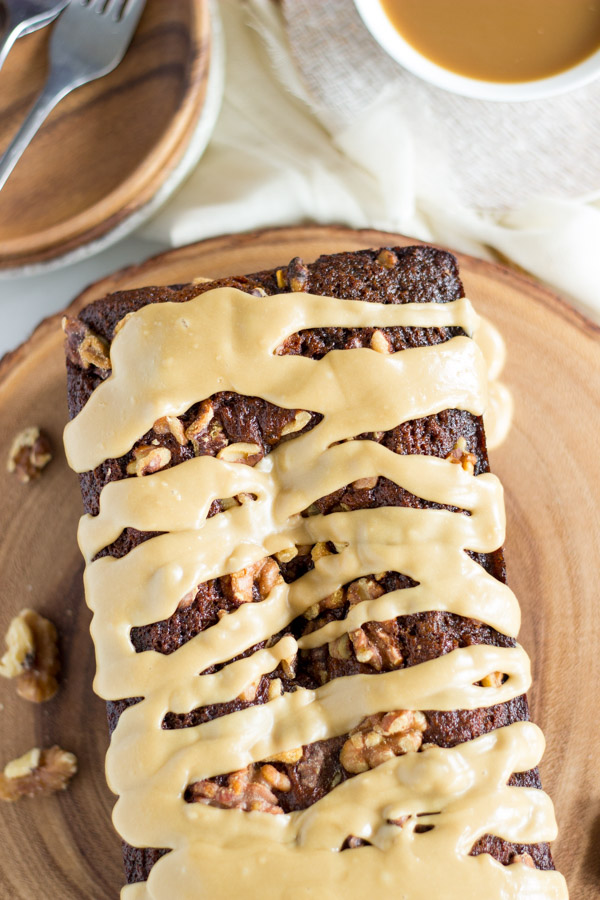 Get the RECIPE!
More from The Gold Lining Girl…
For more about our food category click HERE.
For more great recipes click HERE.
Do you have a recipe to share? We would love to hear from you. Submit your recipes HERE.