Maple Walnut Spritz Cookies
Delicate, buttery spritz cookies, flavored with pure maple syrup and ground walnuts. Spritz aren't just for Christmas, and these Maple Walnut Spritz Cookies capture the essence of fall.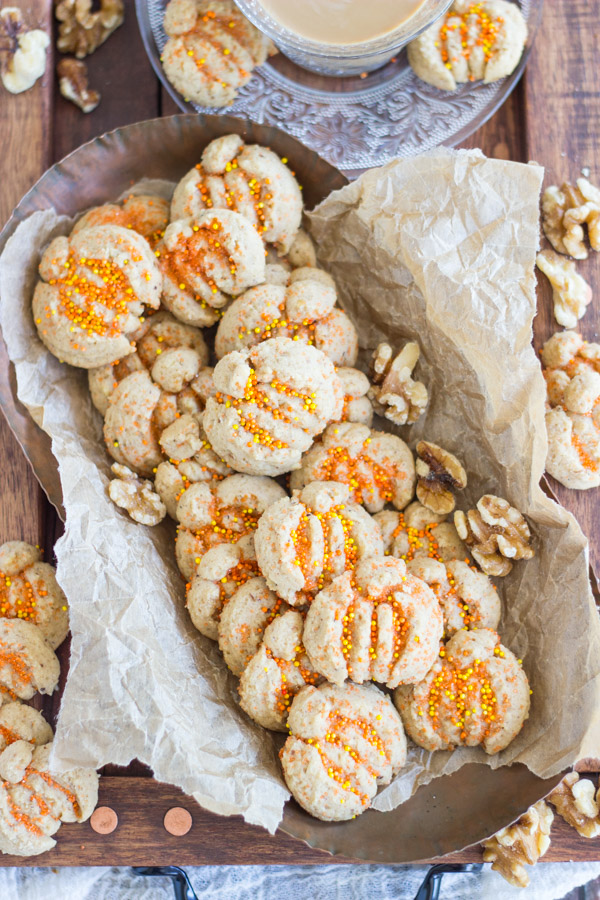 A spritz cookie for fall – why do we only make spritz at Christmastime? Let's change that, shall we? At the very least, let's expand spritz season to include fall.
My cookie press actually came with a pumpkin-shaped disk too. I got it a few years before the pumpkin craze even took off, so I'm impressed that it came with that. Granted, the pumpkin craze is really more about foods with actual pumpkin in them, and not pumpkin as a shape, but it's still cool that they included it. I had to use it!
I saw a recipe for Maple Walnut Spritz Cookies in Taste of Home, and I ripped off the idea. I love maple and walnut together. Grinding up walnuts to infuse the nuttiness right into the cookie dough. That special touch really imparts a lot of flavor into these light, buttery cookies.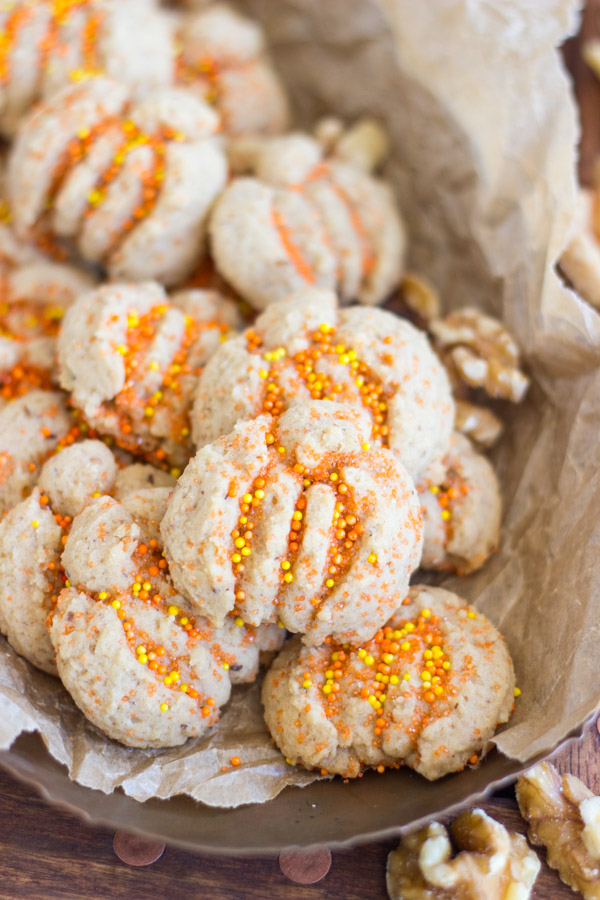 Get the RECIPE!
More from The Gold Lining Girl…
For more about our food category click HERE.
For more great recipes click HERE.
Do you have a recipe to share? We would love to hear from you. Submit your recipes HERE.