Easy Taco Salad
This easy weeknight dinner can be on the table in about 15 minutes, and it's fun and delicious!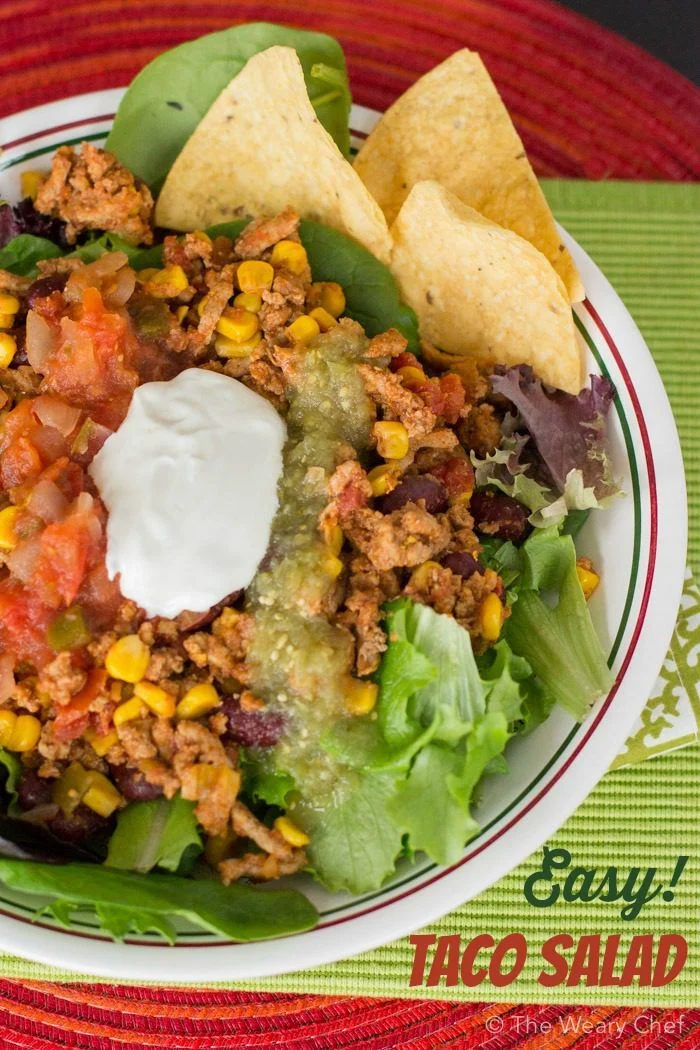 Not only does this recipe make for tasty and healthy taco salad, the leftover meat can be used in tacos, burritos, or nachos. This easy taco salad recipe is great for nights when you are in a hurry because you can get it on the table in about 20 minutes. I make my own taco seasoning mix now, but you can use a packet of taco seasoning instead if you prefer. I hope you enjoy this fun, quick, and easy dinner!
I've been making taco salad this way for years and years, and it was one of the first recipes I shared on The Weary Chef. It deserves to be shown off!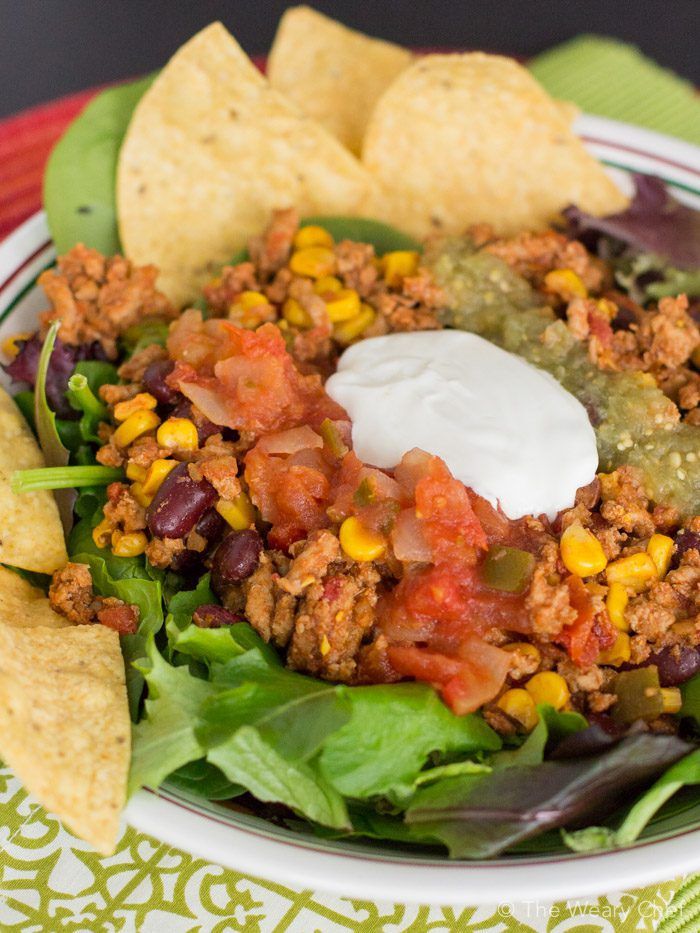 Get the full Easy Taco Salad recipe from wearychef.com!
For more about our food category click HERE.
For more great recipes click HERE.
Do you have a recipe to share? We would love to hear from you. Submit your recipes HERE.