Tofu in Purgatory
Silky, soft tofu rounds cooked gently in a fiery, garlicky and chunky tomato sauce. A simple & quick recipe that is absolutely jam packed with flavour!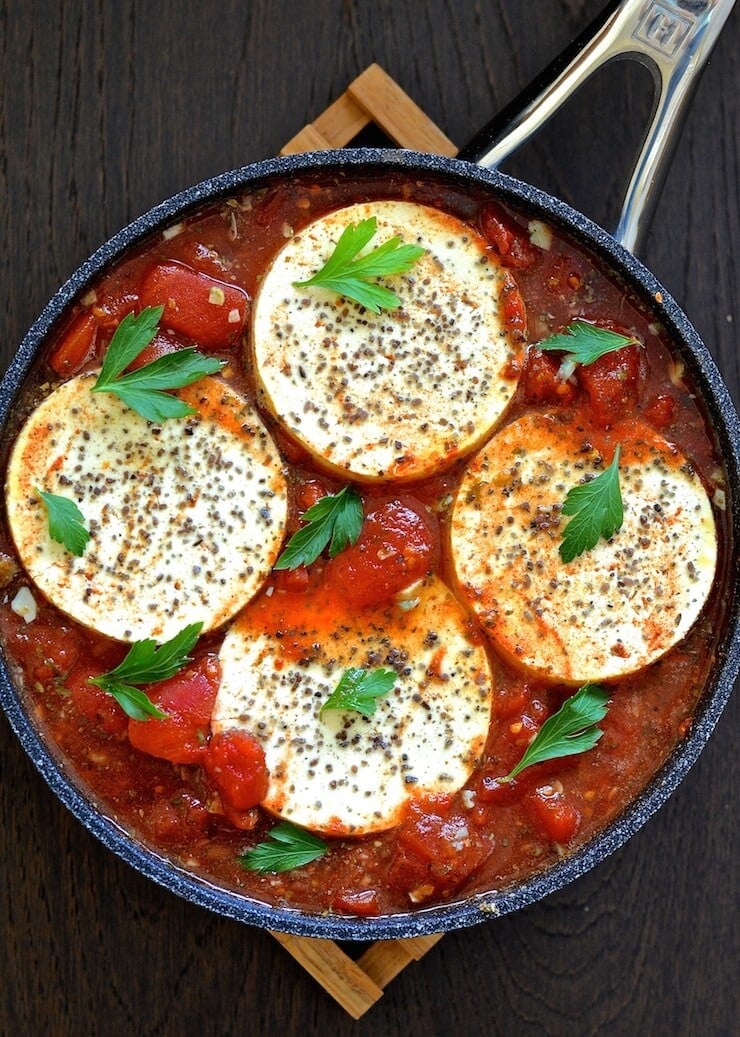 Tofu in Purgatory is a great brunch dish but you could eat it for lunch or dinner too. It is perfect with some hot buttered toast (check out my super easy vegan butter recipe), fresh crusty bread or baguette. For dinner it is lovely with a crisp salad and some bread to mop up the fiery juice.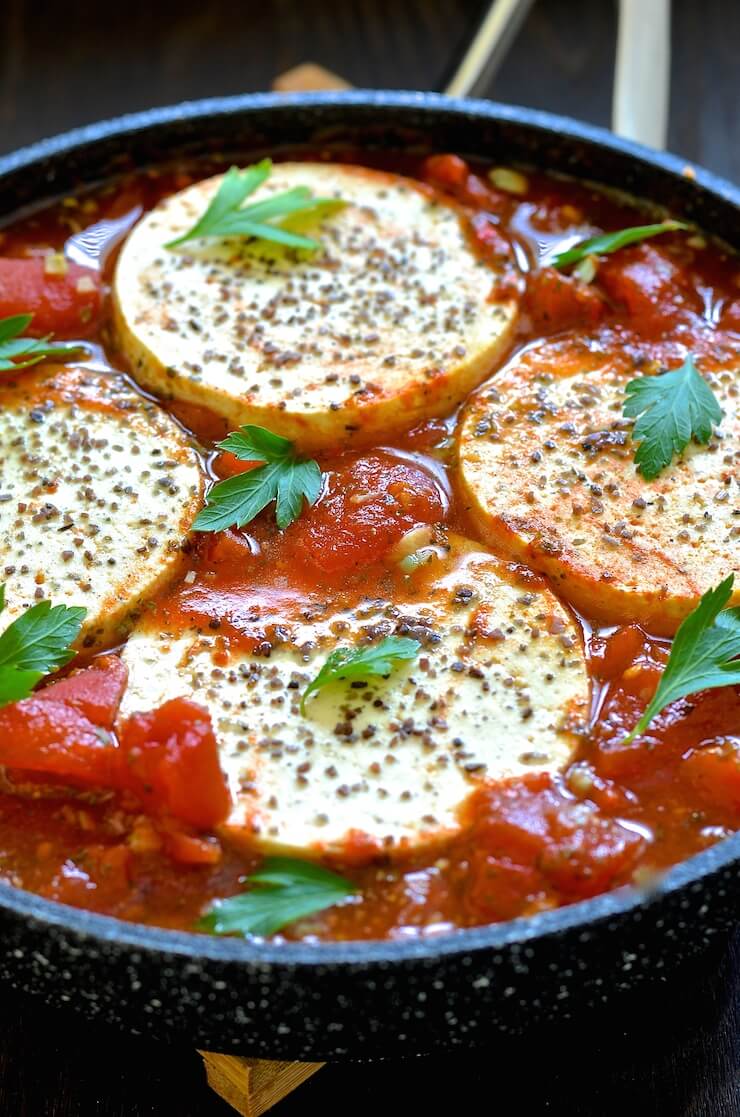 For more about our food category click HERE.
For more great recipes click HERE.
Do you have a recipe to share? We would love to hear from you. Submit your recipes HERE.