Pork and Greens Stir Fry
This stir fry is a quick, healthy, and easy way to enjoy your pork and get a boost of vitamins, minerals, and fiber from greens too! You can enjoy it over rice, alongside mashed or roasted potatoes, or just on its own for a low carb meal.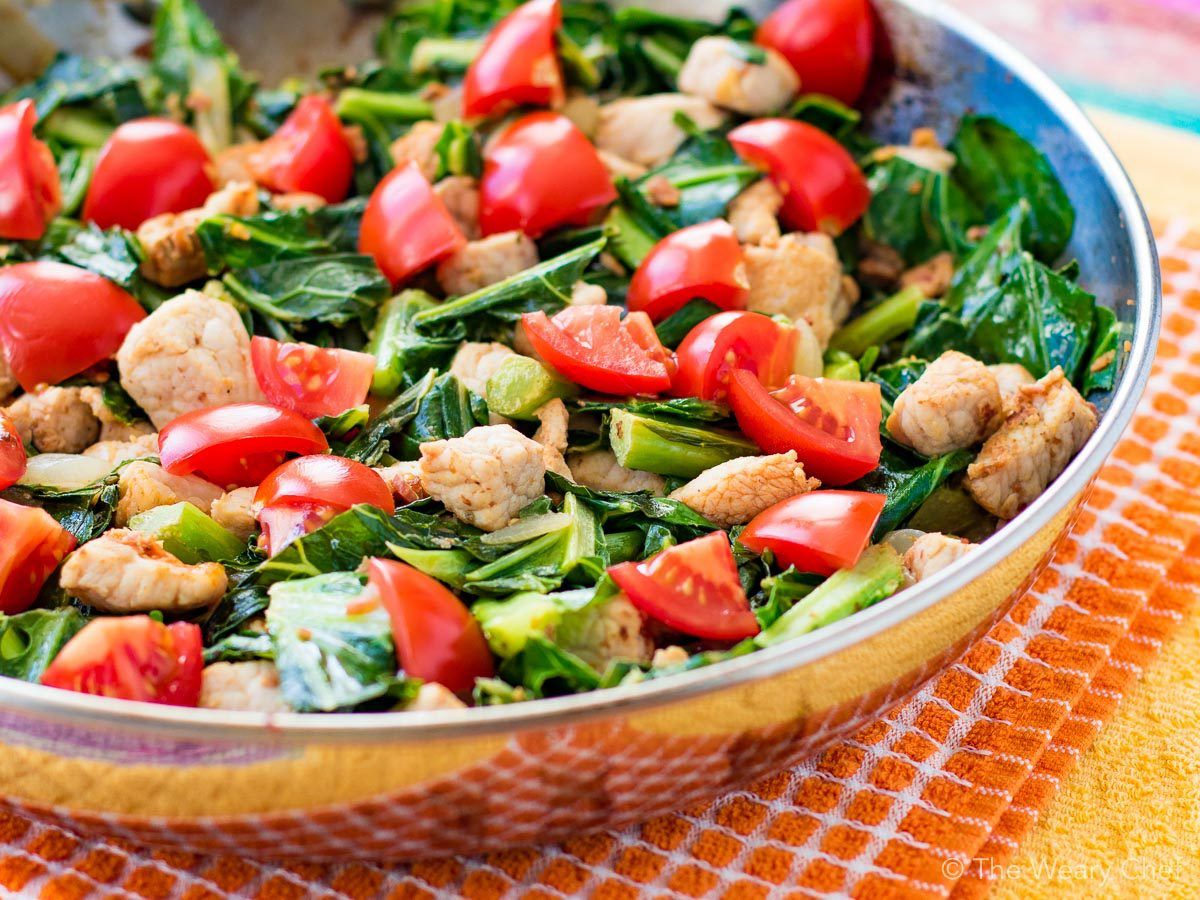 If you want to make this healthy and delicious (to grownups) pork and greens stir fry for dinner, it's so easy to just slice some of the pork into medallions, brown them, and serve them with vegetables that your kids WILL eat! Since the pork is already perfectly seasoned, you don't have to do any more to it than just sear it for a few minutes on each side. It's not like you have to be a short order cook and prepare something completely different for the young'uns.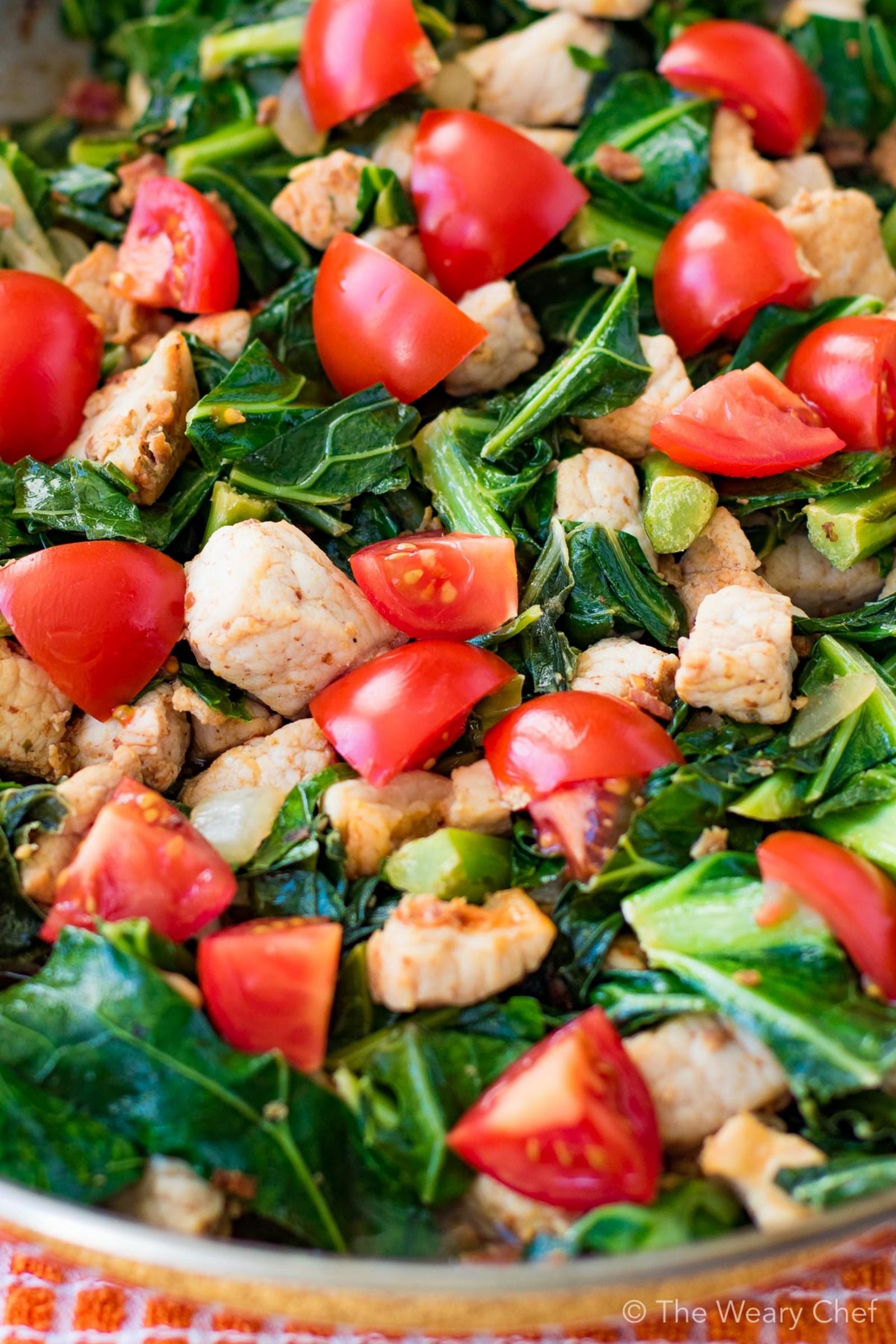 Get the full recipe of this Pork and Greens Stir Fry from The Weary Chef!
For more about our food category click HERE.
For more great recipes click HERE.
Do you have a recipe to share? We would love to hear from you. Submit your recipes HERE.