Pumpkin Caramel Pecan Skillet Cinnamon Roll
So EASY to make, and the sweet, gooey filling is intertwined in every pillowy soft, chewy bite!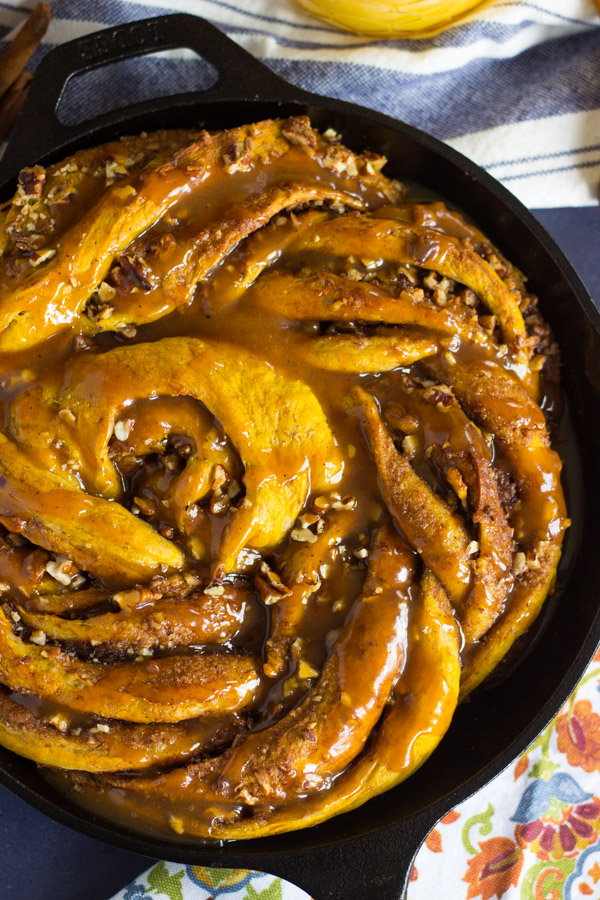 This Giant Pumpkin Caramel Pecan Skillet Cinnamon Roll is outrageously good. Like, wish-I-had-the-right-words-in-the-English-language-good. The title is also obnoxiously long. You can insert the ashamed-face emoji right here
It is addictive. So much, in fact, that I made it, remade it, then decided to shoot video of it, so I made it twice more. Four times in about 2 weeks. There's a half-eaten one in the kitchen as I write, and another whole one in the freezer. I'm so happy that it's in there so I don't have to worry about running out of it soon.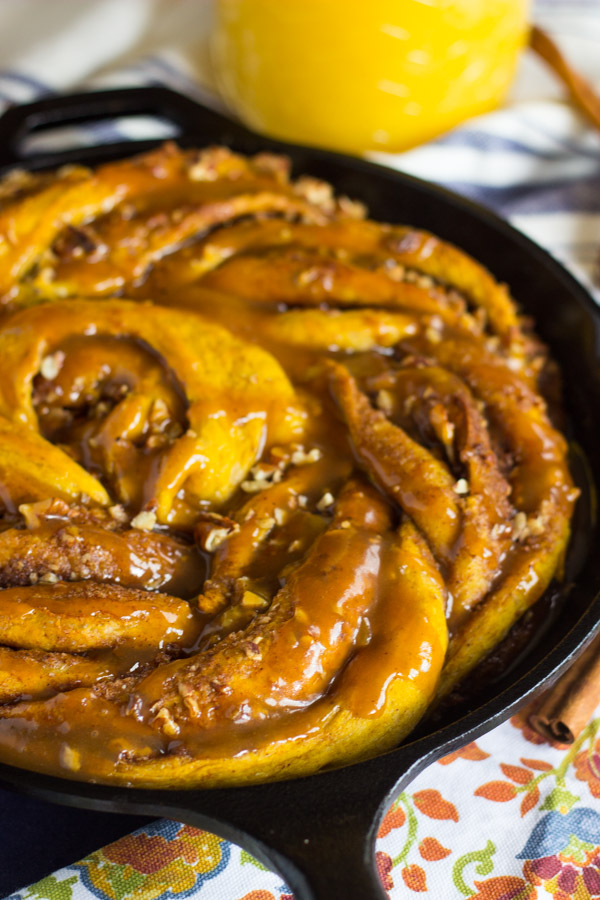 Get the RECIPE!
More from The Gold Lining Girl…
For more about our food category click HERE.
For more great recipes click HERE.
Do you have a recipe to share? We would love to hear from you. Submit your recipes HERE.