Fluffernutter Cookie Sandwiches
The easiest chewy, 3-ingredient peanut butter cookies, slathered with peanut butter, and a layer of marshmallow cream frosting!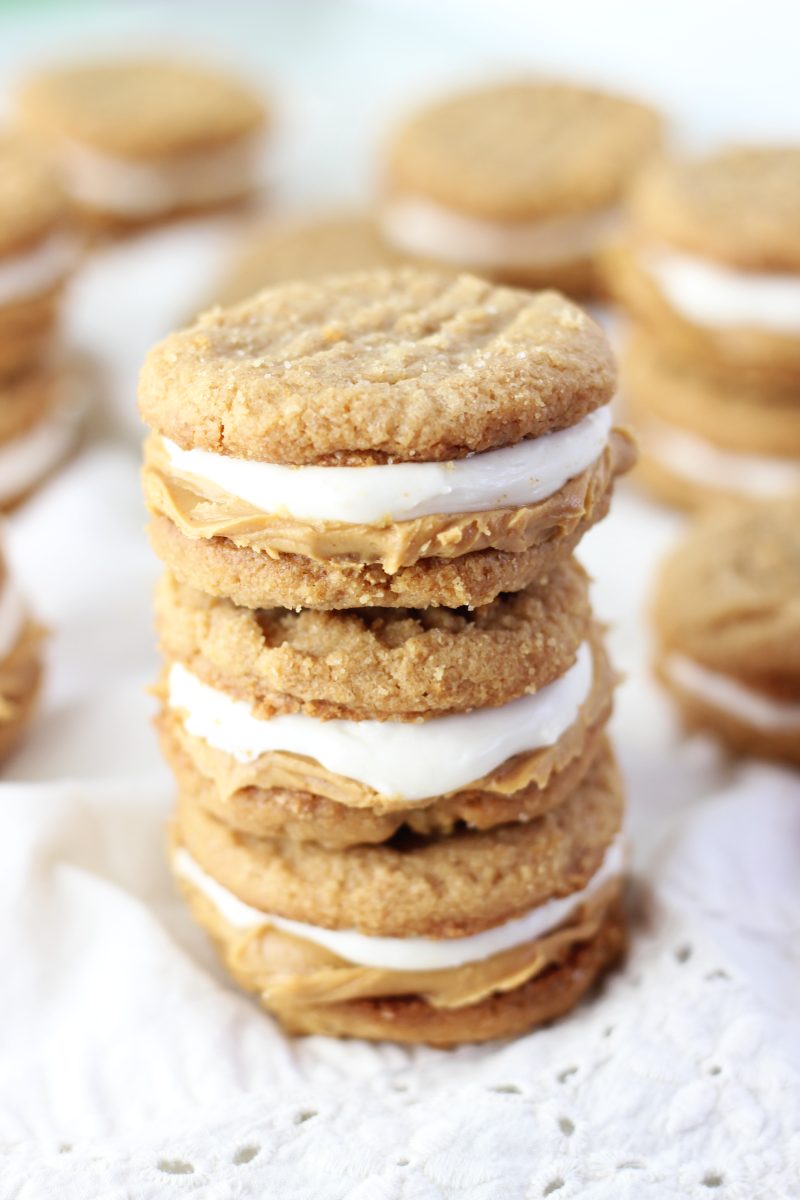 When I wanted to make Fluffernutter Cookie Sandwiches, I knew what peanut butter cookie recipe I was going to use. It's a no-brainer. I mixed up the standard cookie recipe, but doubled it. This recipes makes 18 large cookie sandwiches.
I slathered one bottom of a cookie with a heaping tablespoonful of peanut butter, and covered the bottom of a second cookie with marshmallow cream frosting. Put them together, and you've got super delicious marshmallow and peanut butter Fluffernutter Cookie Sandwiches. I love anything fluffernutter.
Let's talk about the marshmallow frosting. It's what my Grandma always uses to fill two cake mix chocolate cookies to make her own homemade version of Oreos. Her homemade Oreos are amazing. We love them, and grew up on them.
However, fair warning that the marshmallow frosting is kind of a pain to make. You know how marshmallow fluff sticks to everything. In this recipe, you beat it in the mixer with powdered sugar to get it thick enough that it won't run or stick. You actually want it to be almost like a dough – you can roll it into balls, and press it into the center of the cookie sandwich. Working with sticky and gooey marshmallow fluff, and getting it to that point in stiffness, it takes some elbow grease, just so you know that going in.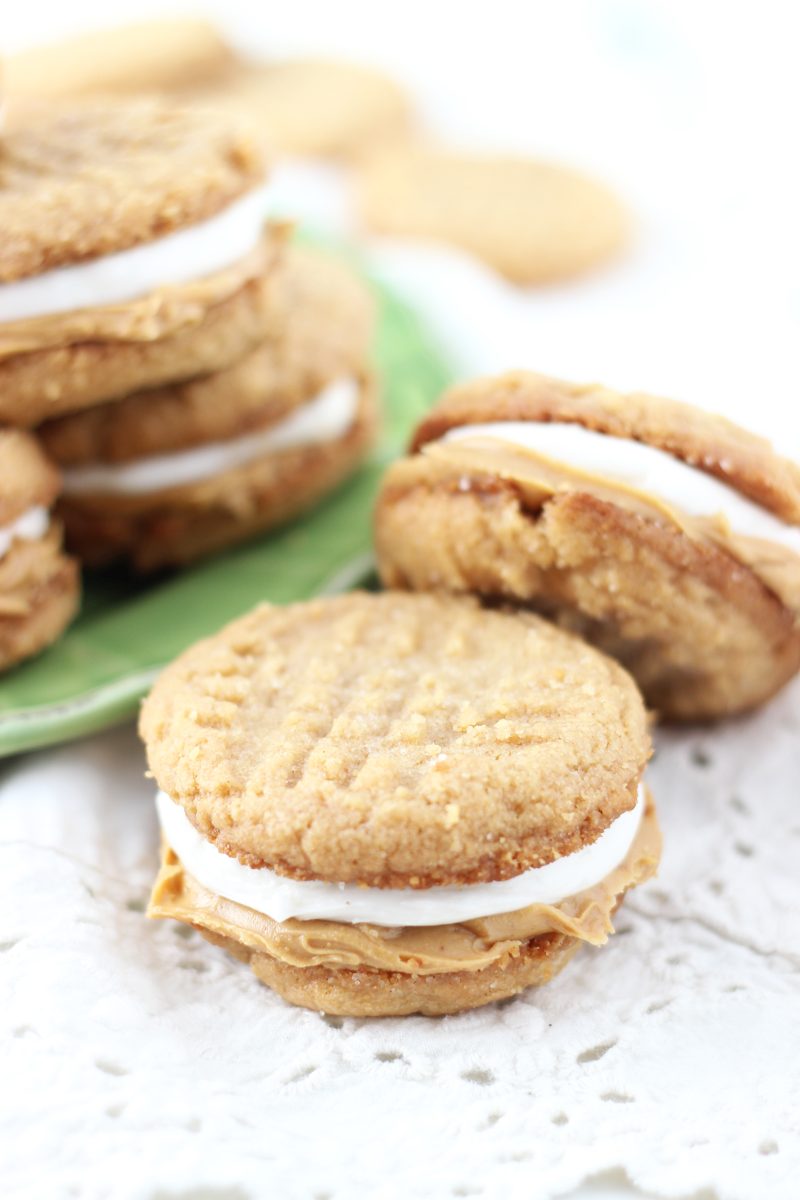 Get the RECIPE!
More from The Gold Lining Girl…
For more about our food category click HERE.
For more great recipes click HERE.
Do you have a recipe to share? We would love to hear from you. Submit your recipes HERE.