Pecan Chocolate Breakfast Bread (gluten free)
This pecan chocolate breakfast bread is a delicious gluten free treat that you can have every morning. Easy to make and freezable too!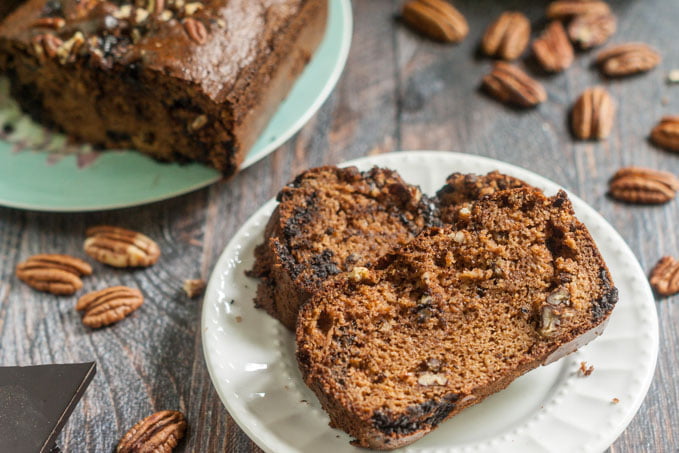 I've been on a breakfast bread kick. My last bread (cinnamon apple breakfast bread) was a real hit in our family and I used almond flour to make it gluten free. For this bread I've used almond butter and it too makes a quick and tasty sweet bread. Both are somewhat low carb. It's the perfect breakfast for my husband who usually likes bagels and pastries for breakfast but is trying to lower his carb intake. I like this pecan chocolate breakfast bread because it's so easy to make and you can freeze slices for another day.
For more about our food category click HERE.
For more great recipes click HERE.
Do you have a recipe to share? We would love to hear from you. Submit your recipes HERE.