Pink Stuff
A quick and easy, fast 4-ingredient dessert salad or holiday side dish featuring cherry pie filling and pineapple as key flavors. Pink Stuff is sweet, light, and fluffy, it's a great light dessert or refreshing fruity salad.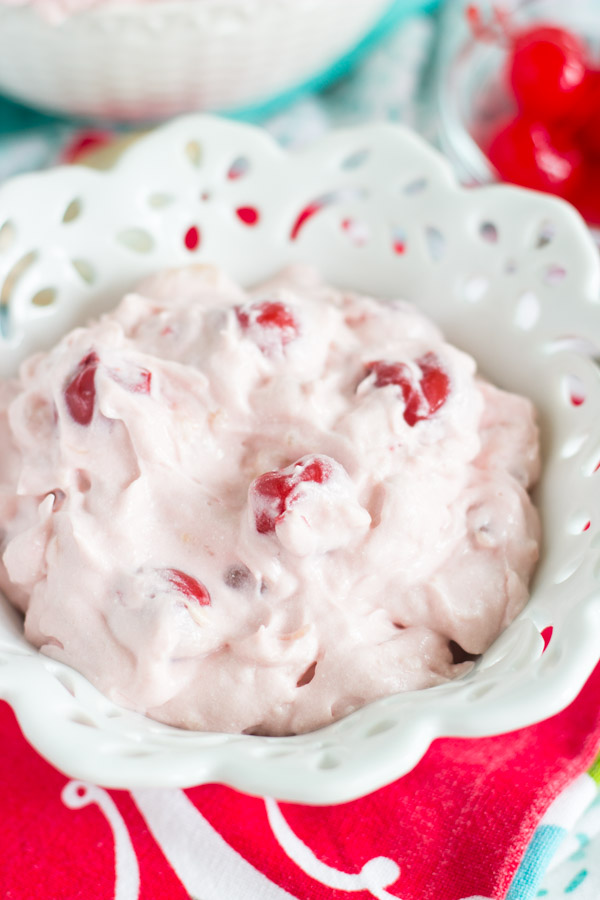 Pink stuff is a staple at every family get-together. Every holiday, every picnic, every occasion. My grandma particularly loves it. Whenever she stumbles upon this recipe, she get so excited and always says "Oh, I'm gonna make this for <insert next holiday here>!"
Pink stuff is essentially a base of Cool Whip and sweetened condensed milk, with various fruity mix-ins. It's really light, fluffy, creamy, and fruity. The most notable ingredient is a can of cherry pie filling that gives it the lovely pink hue! We refer to this dish as a 'salad', but it's really a dessert, in my opinion. A refreshing and light dessert!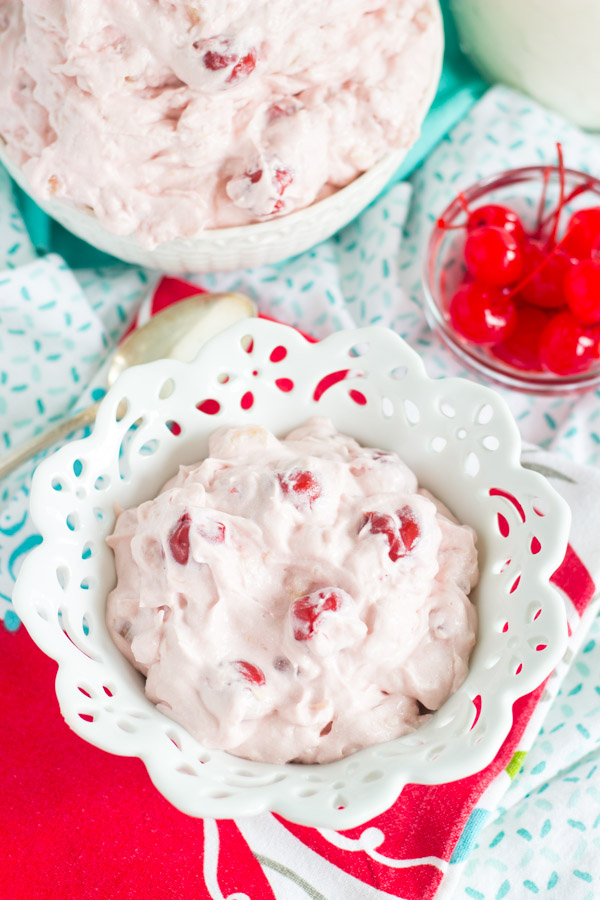 Get the RECIPE!
More from The Gold Lining Girl…
For more about our food category click HERE.
For more great recipes click HERE.
Do you have a recipe to share? We would love to hear from you. Submit your recipes HERE.