2016 Week 11 Tailgating Ideas
This is a weekly series where we review the NFL action and NCAA div I highlights. Each week we share some of the best tailgating ideas we have found. Check it out!
That's funny.
Here's the standings in the NFL after week 10:
It was a week of upsets in college football. Ohio State breaks into the top 5 in this weeks AP college football poll. Lots of upsets and surprises has really juggled the top 5:
Check out last weeks college highlights:
Here are our picks for week 11:
We have never seen these before:
Boozy Bloody Mary Tomato Bombs
These are from http://www.familyfreshmeals.com/
Corey says:
Those little guys are so fresh and yummy, that it seems like a shame to squeeze them into juice. But on the other hand, if you don't juice them, how are you going to make all those tomato-based cocktails, like the classic Bloody Mary?
For the recipe click HERE.
Everyone loves chicken wings, here is a little twist on an old favorite:
SPICY THAI CHICKEN WINGS 
From http://www.thebewitchinkitchen.com/
Randa says:
These Spicy Thai Chicken Wings are an appetizer game changer, whether it's for tailgating or just hanging out you have to try these!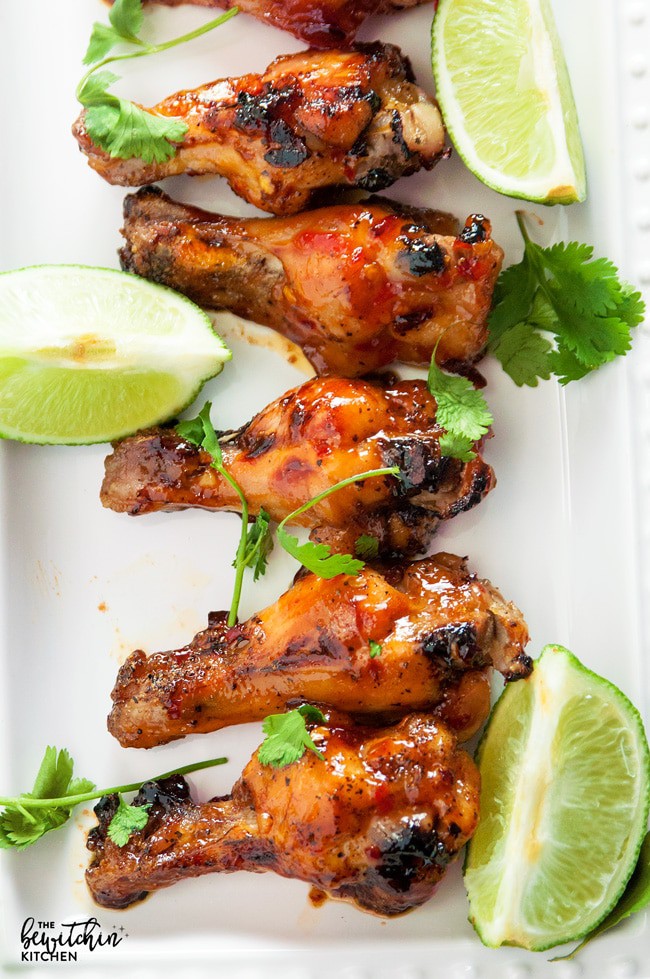 For the recipe click HERE.
Got a sweet tooth? Check out these Texas Sheet Cake Brownies by http://cantstayoutofthekitchen.com/
Teresa says:
Texas Sheet Cake Brownies will have you drooling. Really drooling. These bite-sized chocolate desserts are fabulous for any kind of holiday party. But now that summer time is here, these brownies are great for backyard barbecues, cook outs and picnics with friends and family. The brownies are filled with chocolate (and sugar), and pecans. Then the fudgy icing is also filled with chocolate (and sugar), and pecans. It's a double whammy…double chocolate, double sugar, double pecans. Oh, my.
For the recipe click HERE.
Cracked Out Turkey Pinwheels by
Plain Chicken says:
I am totally addicted to these Cracked Out Turkey Pinwheels. I absolutely LOVE them! Cream cheese, cheddar, bacon, Ranch and turkey wrapped in a tortilla. How could anyone not love these?!?!?! I make these Cracked Out Turkey Pinwheels all the time and eat them for lunch. They are super easy to make and will keep for several days in the fridge.

For the recipe click HERE.
This looks incredible! What a great idea. Buffalo Chicken Pull Apart Bread. by https://www.tastemade.com/
For more click HERE.
That's it for this week. Be safe out there and may your favorite team win.
For more tailgating ideas click HERE.
For more about our food category click HERE.
For more great recipes click HERE.
Do you have a recipe to share? We would love to hear from you. Submit your recipes HERE.