Peanut Butter & Jelly Bread Pudding
Brioche peanut butter & jelly sandwiches, baked into a bread pudding casserole with a rich custard of heavy cream, eggs, and vanilla! Peanut butter and jelly bread pudding takes a traditional recipe and turns it right on its head! Peanut butter lovers, this one's for you!
I adapted this Peanut Butter & Jelly Bread Pudding recipe from another recipe, but I totally had this idea too. I swear. Though I envisioned it quite a bit differently when I thought of it. I may still execute it the other way I was thinking of too, but when I saw this version, I really wanted to give it a run.
It's just so clever, and so pretty. I had to know if it tastes as amazing as it looks. More about that in a minute, but spoiler alert: it sooo does!
Bread pudding is a really fun dessert to make, and I love how versatile it is. You can get really creative with flavors of bread pudding. I've got a few other bread pudding recipes on the blog, like this Coffee & Donuts Bread Pudding or this Coconut Rum Banana version, and though bread pudding is not a trendy dessert, per se, it's a classic.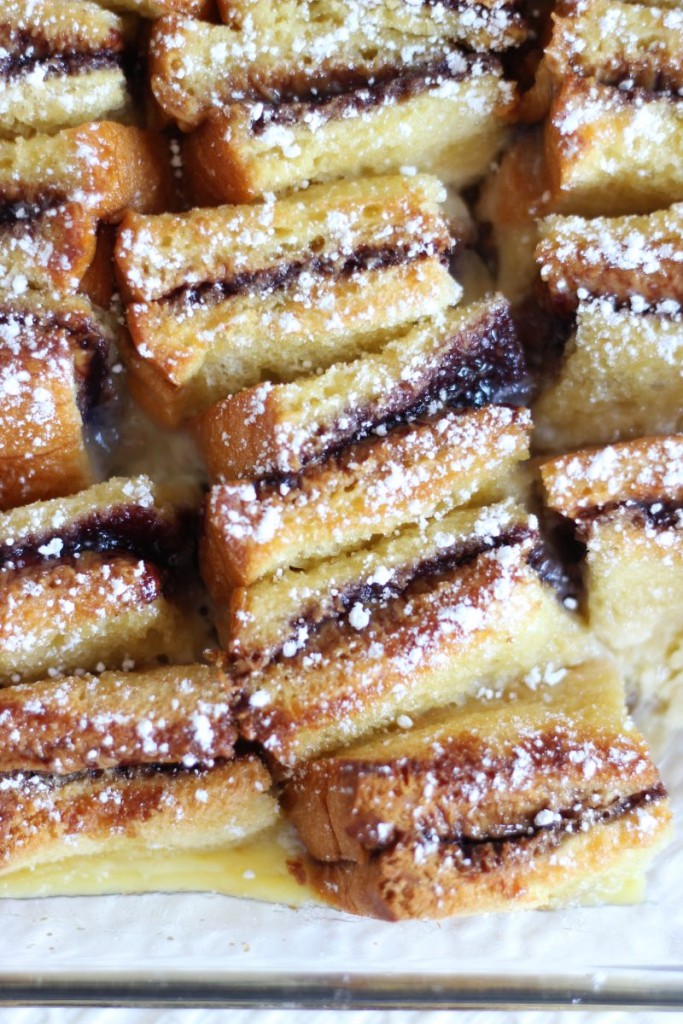 Get the RECIPE!
More from The Gold Lining Girl…
For more about our food category click HERE.
For more great recipes click HERE.
Do you have a recipe to share? We would love to hear from you. Submit your recipes HERE.