Cheesy Green Bean Casserole Amandine
Green bean casserole gets spruced up with fresh onions and mushrooms, balsamic vinegar, Parmesan cheese, and a garnish of slivered almonds. This Cheesy Green Bean Casserole Amandine will wow your holiday guests.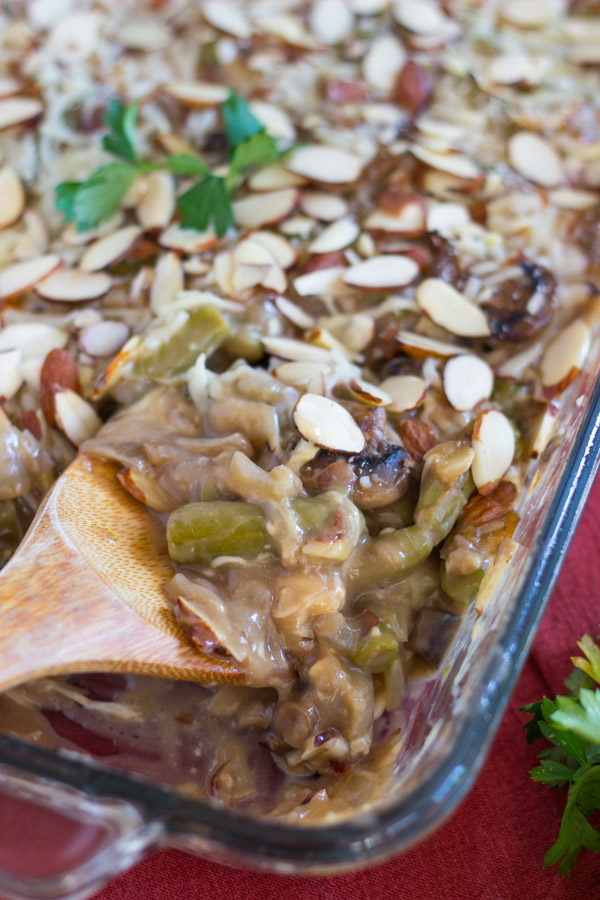 We make a traditional Thanksgiving dinner, complete with canned cranberry sauce and green bean casserole. Generally, it cannot change or deviate from tradition, or some people in the family (I'm not naming names) become squeaky wheels. We stick to all the traditional dishes, and we keep it simple.
That said, it's nice to put slightly new spins on classic recipes. This Cheesy Green Bean Casserole Amandine is still a recognizable, familiar comfort food that we love to include in our Thanksgiving menu, except this version has a small makeover.
I love this Cheesy Green Bean Casserole Amandine twist on the classic version, and it only took a few ingredients to transform it. I first sauteed fresh onions and mushrooms so that this side dish was abundant with veggies. I also spiked this casserole with a few tablespoons of balsamic vinegar. I didn't use a lot, but the flavor really comes through, and it really brightens up this casserole.
I threw in slivered almonds for a little crunch, and shredded Parmesan cheese because… cheese. What casserole isn't better with cheese? Anything with 'cheesy' in the title is going to be a winner, right?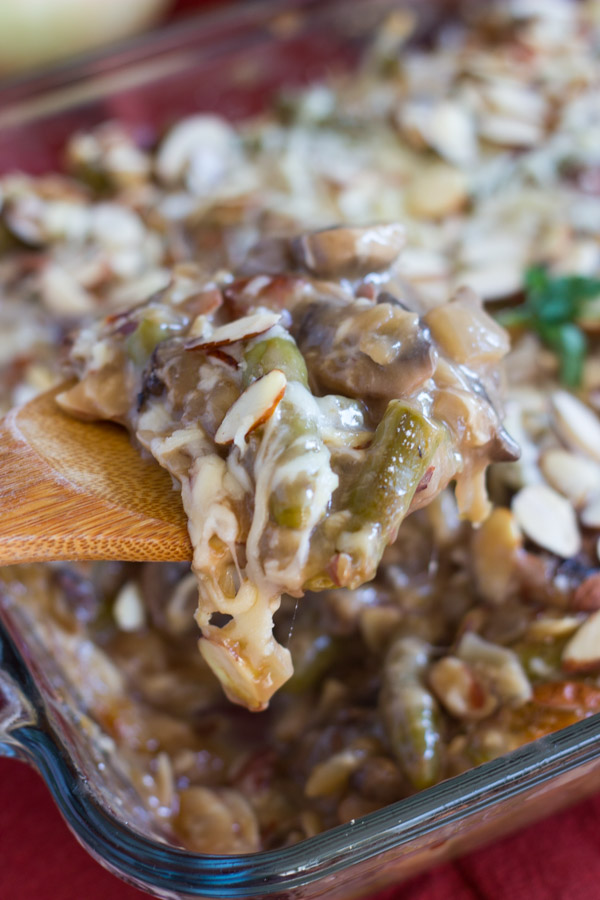 Get the RECIPE!
More from The Gold Lining Girl…
For more about our food category click HERE.
For more great recipes click HERE.
Do you have a recipe to share? We would love to hear from you. Submit your recipes HERE.