Turkey and Quinoa Stuffed Squash
My Turkey and Quinoa Stuffed Acorn Squash is a delicious and healthy dinner that celebrates the warm flavors of the Fall. It is perfect for a make-ahead meal and requires no side dishes to go along with it. Happy Autumn!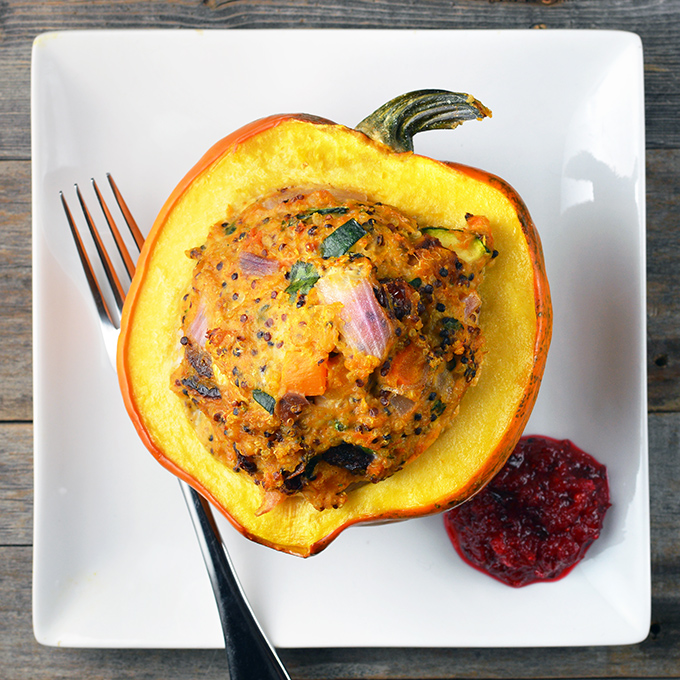 TURKEY AND QUINOA STUFFED ACORN SQUASH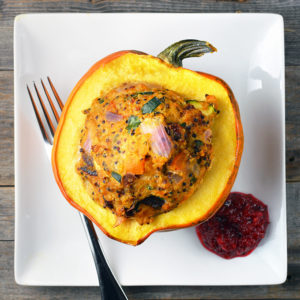 Author: Chef Shosh
Serves: 6 Servings
INGREDIENTS
3 acorn squashes sliced in half lengthwise, seeds removed
2 tbsp olive oil
Pinch sea salt
1 lb ground turkey
1 clove garlic, minced
1 small yellow onion very finely chopped
½ cup roasted butternut squash cubes
½ cup cooked quinoa (any color)
¼ cup dried cranberries
1 egg
1 tsp ground cinnamon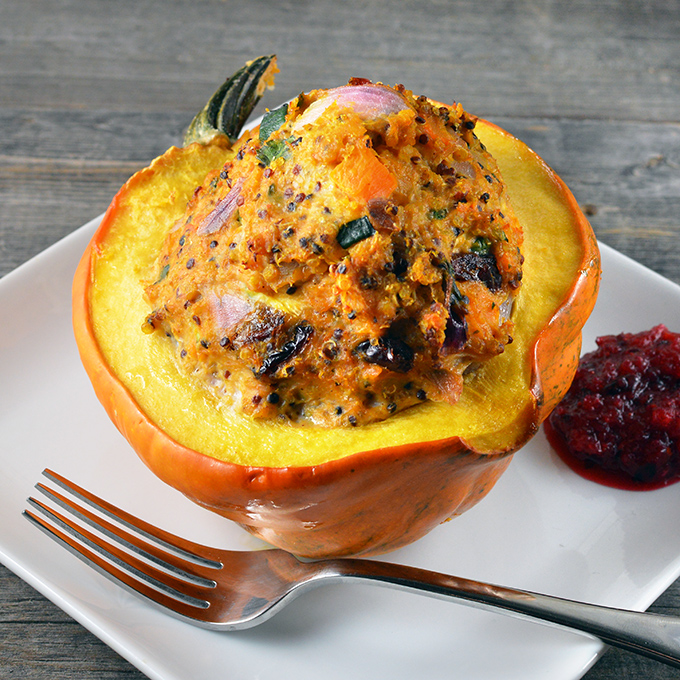 For more about our food category click HERE.
For more great recipes click HERE.
Do you have a recipe to share? We would love to hear from you. Submit your recipes HERE.