Sweet Potato Cornbread
With a touch of honey, this sweet potato cornbread is the most moist you'll find. It's not dry or bland like most cornbreads, and the sweet potatoes and honey add subtle flavor!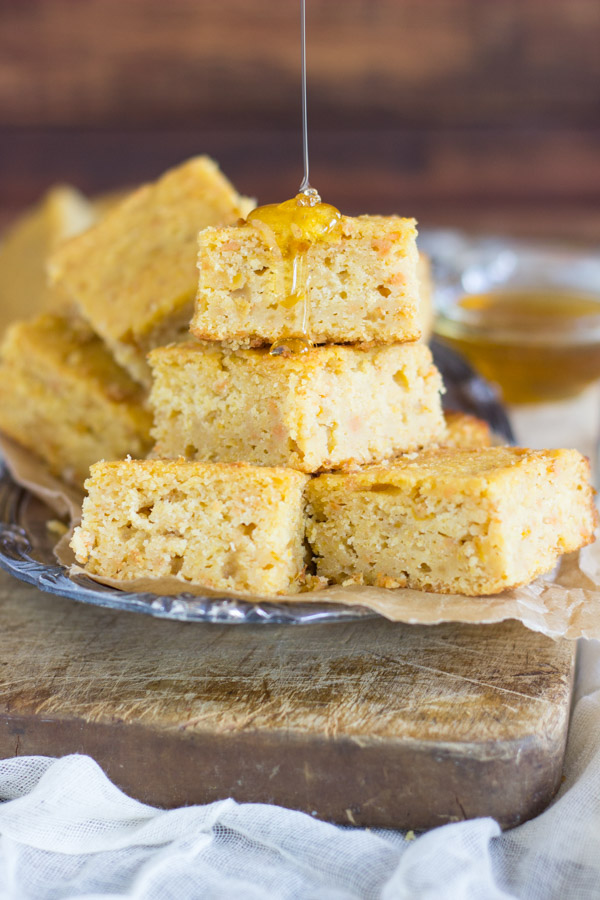 This Sweet Potato Cornbread is delightful. I find that sweet potato is somewhat subtle in baked goods. Sweet potatoes add moisture, a hint of sweetness, and flavor, but are more subtle than perhaps pumpkin. Fresh mashed sweet potato is so much better than canned, if you've got the time, but either will work in the recipe.
It's so moist, which is my #1 criteria for a good cornbread recipe. I actually have to pop it into the refrigerator for about a half hour after it cools so that it kinda 'sets', and I can make nicer cuts. It's otherwise so moist that it's tricky to cut, but that's a good problem to have with cornbread. Once it firms up, you don't need to continue to refrigerate it.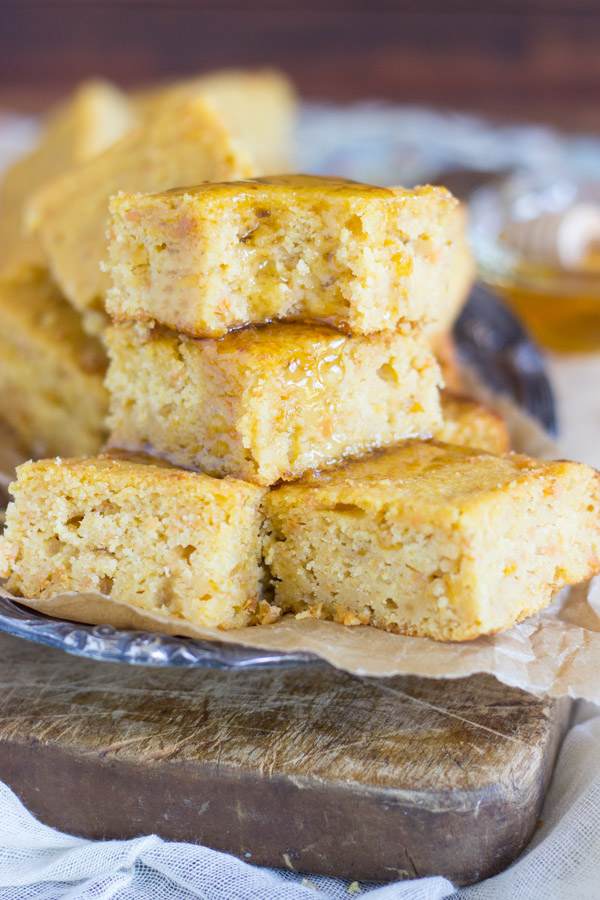 Get the RECIPE!
More from The Gold Lining Girl…
For more about our food category click HERE.
For more great recipes click HERE.
Do you have a recipe to share? We would love to hear from you. Submit your recipes HERE.