Pork Noodle Soup
In this very simple recipe, tender bites of Smithfield marinated fresh pork tenderloin make for a noodle soup that is every bit as good for nursing a cold or warming a belly as its traditional poultry counterpart.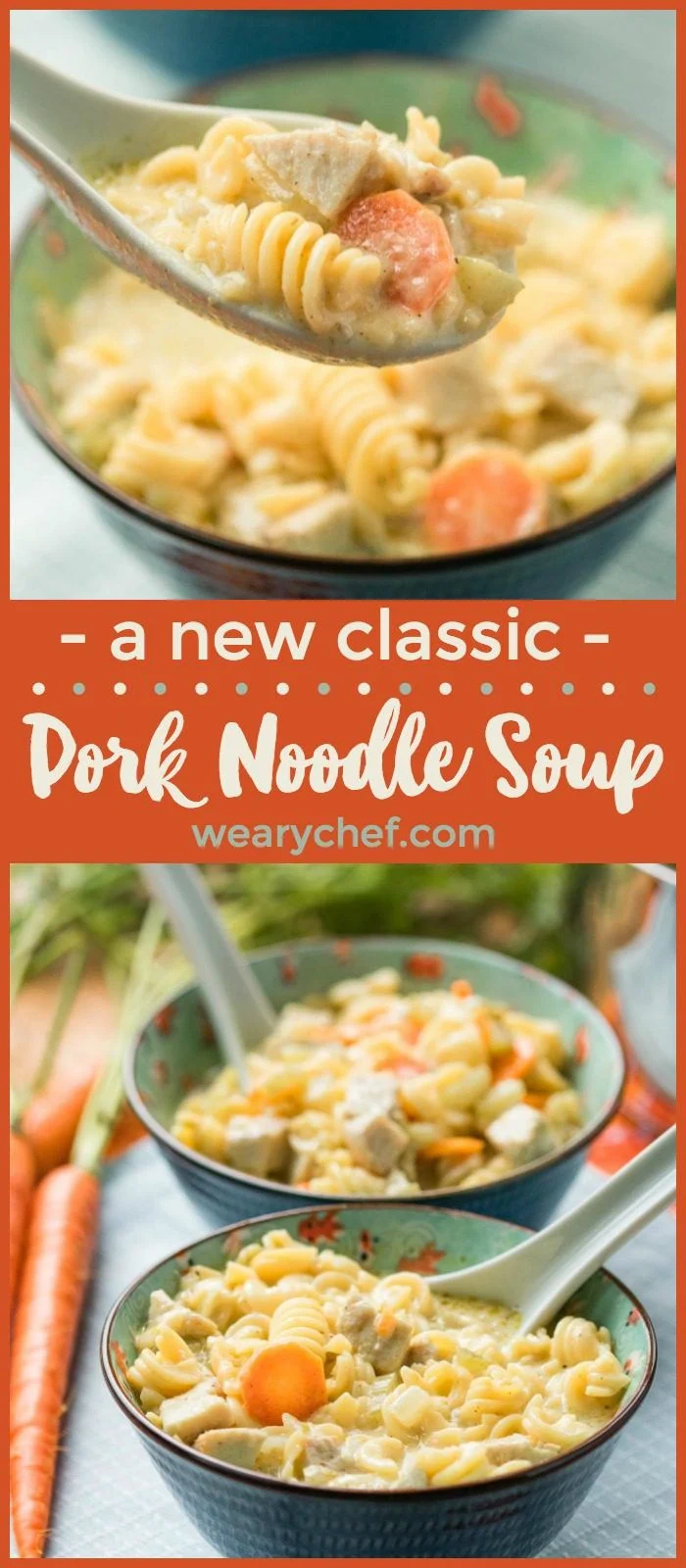 This easy soup recipe features pork, celery, carrots, and noodles dancing in a slightly creamy broth. If you prefer a clear broth, you can just leave out the half and half and replace it with a little more broth or water. I grew up eating noodle soups with a clear broth base, but I do enjoy a little body in my soups. I hope you will make it whichever way you like it best!
I used gluten-free rotini noodles because my stomach and wheat aren't friends, but you can use whatever kind of pasta you like! Egg noodles are a classic, or you could use short pieces of broken spaghetti to be reminiscent of canned chicken noodle soup. It doesn't matter which noodles you choose because you'll just cook them for the amount of time listed on the package to be sure they are perfectly cooked.
This soup was a major success at my house because even my kids liked it. Those kids don't like a lot of foods, so that was a slam dunk. I know your whole family will enjoy this recipe too!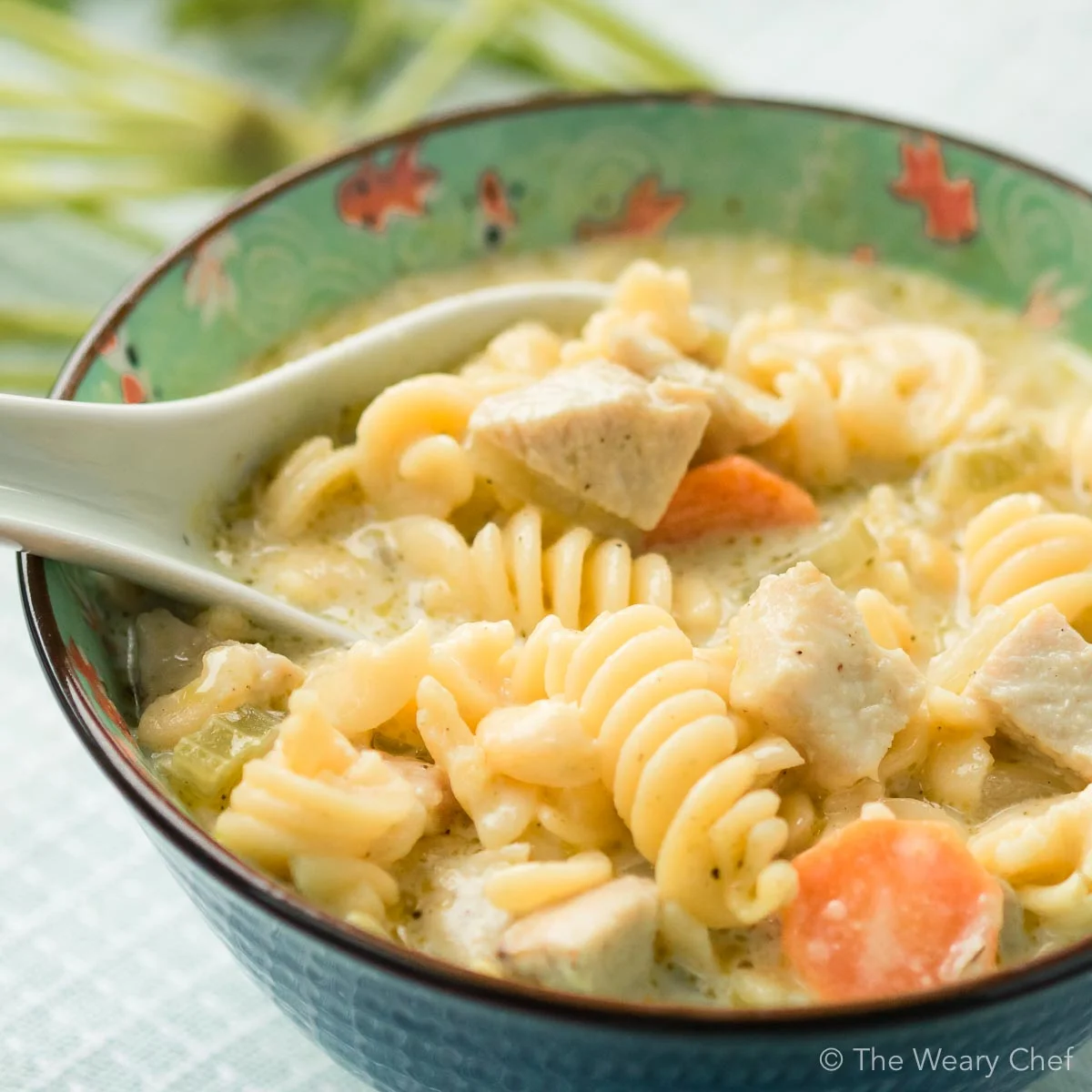 You will fine the full Pork Noodle Soup recipe at The Weary Chef!
For more about our food category click HERE.
For more great recipes click HERE.
Do you have a recipe to share? We would love to hear from you. Submit your recipes HERE.