French Onion Chicken Casserole
This quick and easy French Onion Chicken Casserole uses pantry staples and is a great recipe for leftover chicken or turkey.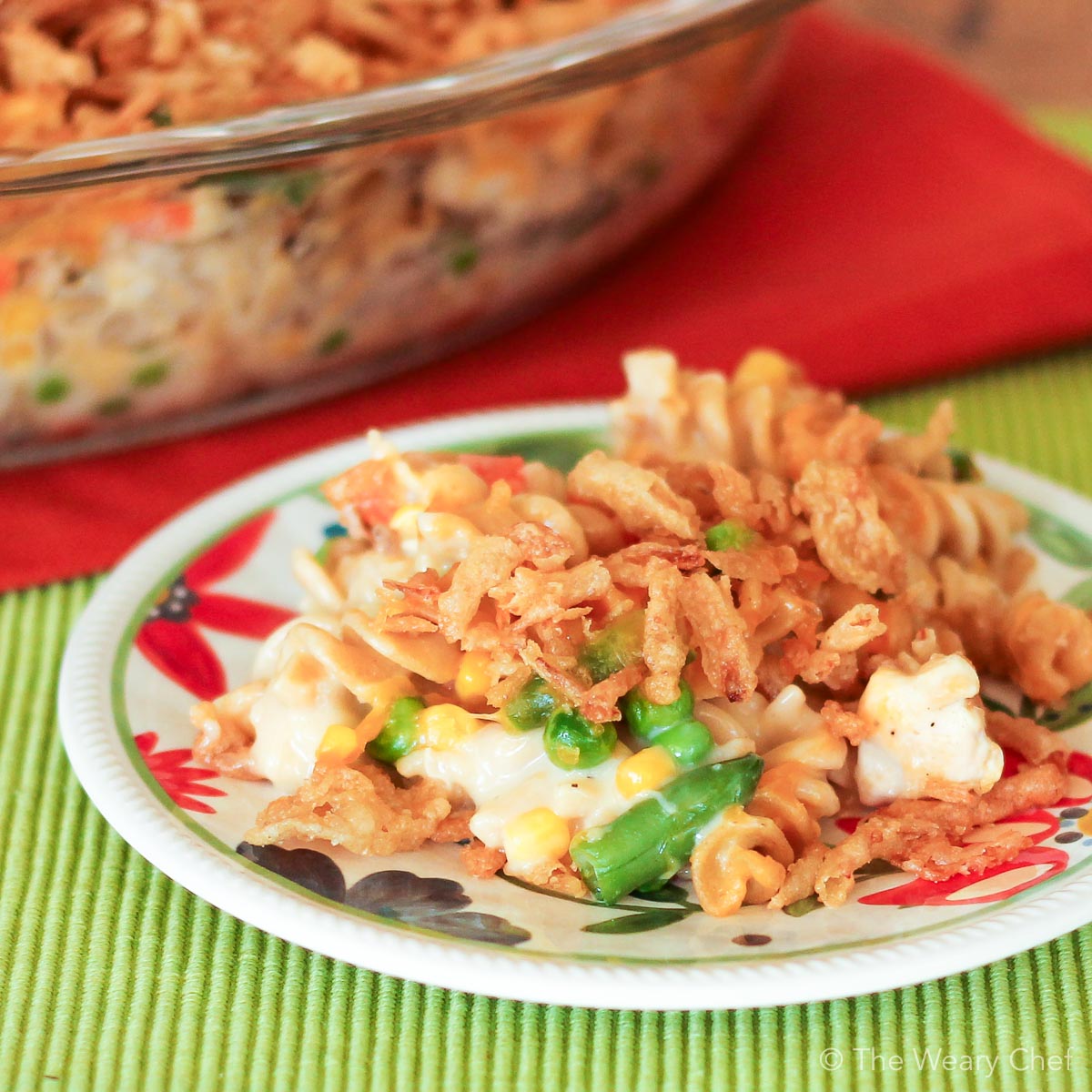 This chicken pasta casserole has the same nostalgic flavor of that classic holiday dish, but it's a main meal instead of a side! It uses canned soup and those delicious french fried onions I love, plus it has chicken or turkey, a medley of vegetables, and cheese mixed in. That's a balanced meal if I've ever heard of one 🙂
What are some of your favorite ways to enjoy Thanksgiving leftovers? Sandwiches and salads are great and all, but how about a warm, comforting casserole? This dish will taste wonderful with shredded or chopped turkey or chicken if you have extra on hand. In fact, it would be easy to make extra chicken and pasta for other recipes during the week and then whip this up in a flash on a busy night.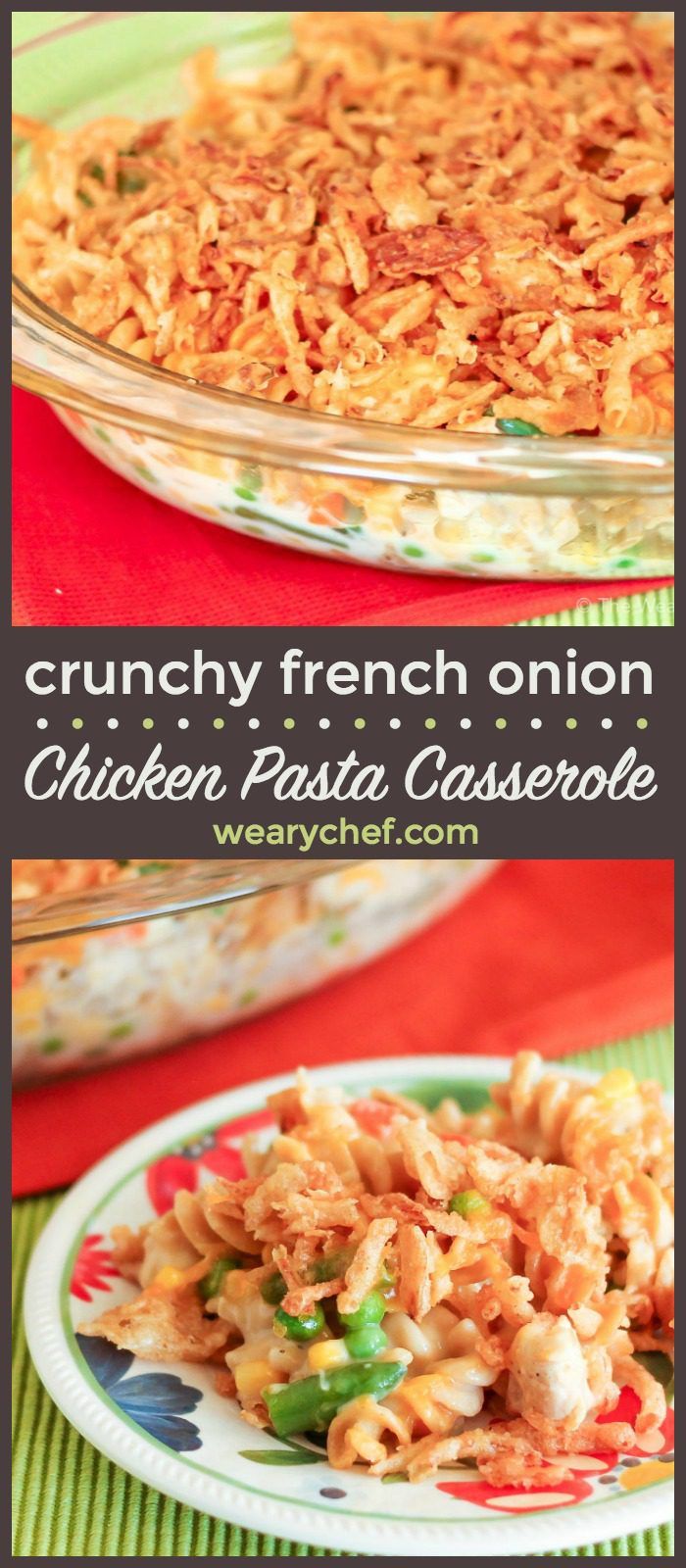 Get the full French Onion Chicken Casserole recipe from The Weary Chef!
For more about our food category click HERE.
For more great recipes click HERE.
Do you have a recipe to share? We would love to hear from you. Submit your recipes HERE.