Gingerbread Latte Cupcakes with Brown Butter Buttercream
Gingerbread cupcakes, loaded with molasses and spice, spiked with coffee, and topped with the world's best frosting – brown butter buttercream. Quick to become a holiday favorite!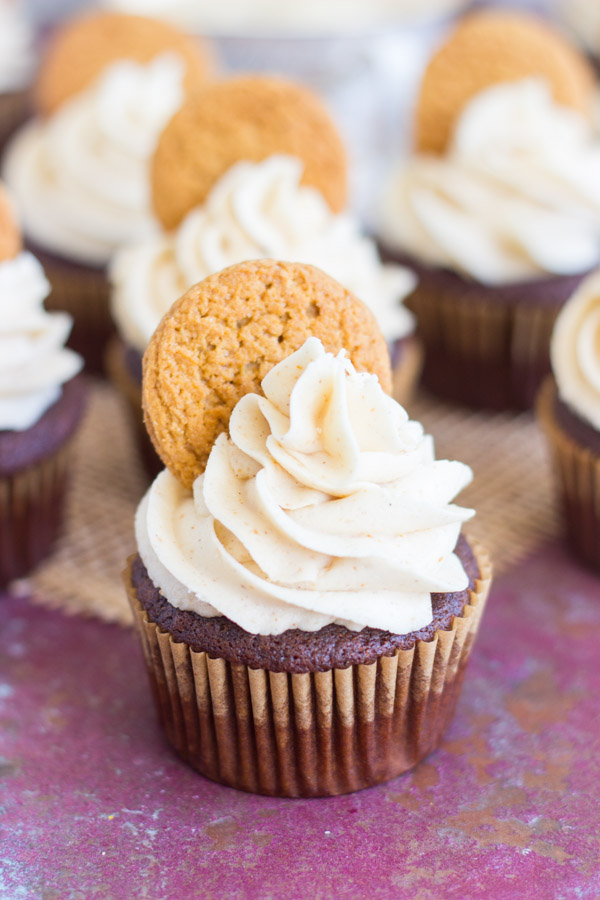 I knew I wanted to make gingerbread latte cupcakes for this holiday season, but I hadn't decided what I was topping those with yet. Caramel buttercream? Cream cheese buttercream? There were a lot of directions to go, but I threw some of the brown butter buttercream on top, and decided it was a win.
Honestly, there's not a whole lot that this buttercream wouldn't go perfectly with.
For these cupcakes specifically, I whipped a little ginger into the buttercream, and it really tied everything together. The ginger and spices from the cupcakes were brought into the frosting too.
Brown butter is one of my favorite foods on the planet, and the caramel-like flavors and nuttiness that you get with browning butter cannot be beat. It's just the best stuff, and please tell me you've tried it?? Because then I don't have to keep trying to describe it, but knowing that I will never be able to properly talk about how amazing it is.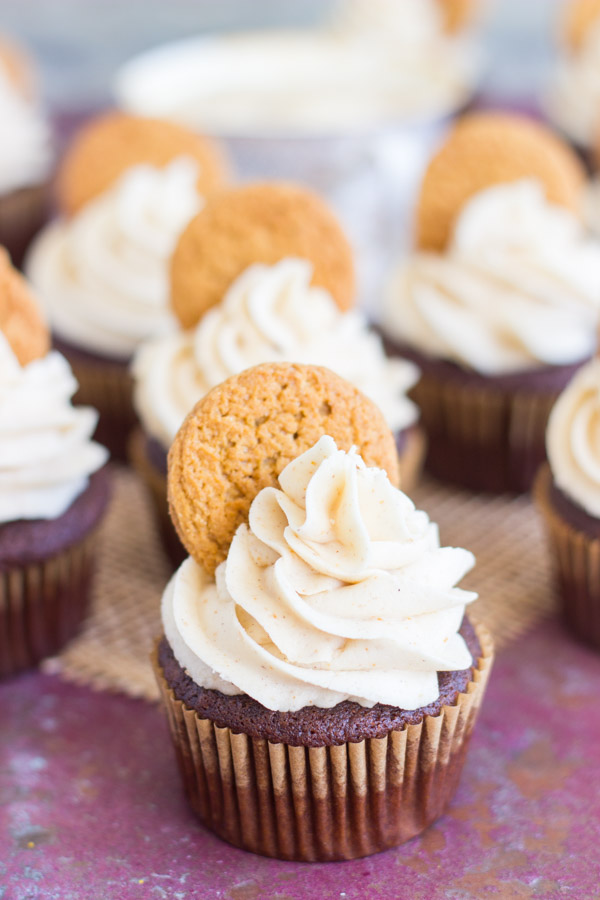 Get the RECIPE!
More from The Gold Lining Girl…
For more about our food category click HERE.
For more great recipes click HERE.
Do you have a recipe to share? We would love to hear from you. Submit your recipes HERE.