White Chocolate Cherry Almond Shortbread
Buttery shortbread cookies with white chocolate, almond, and maraschino cherries. One of my favorite flavor combinations, and these White Chocolate Cherry Almond Shortbread are gorgeous on a holiday cookie platter.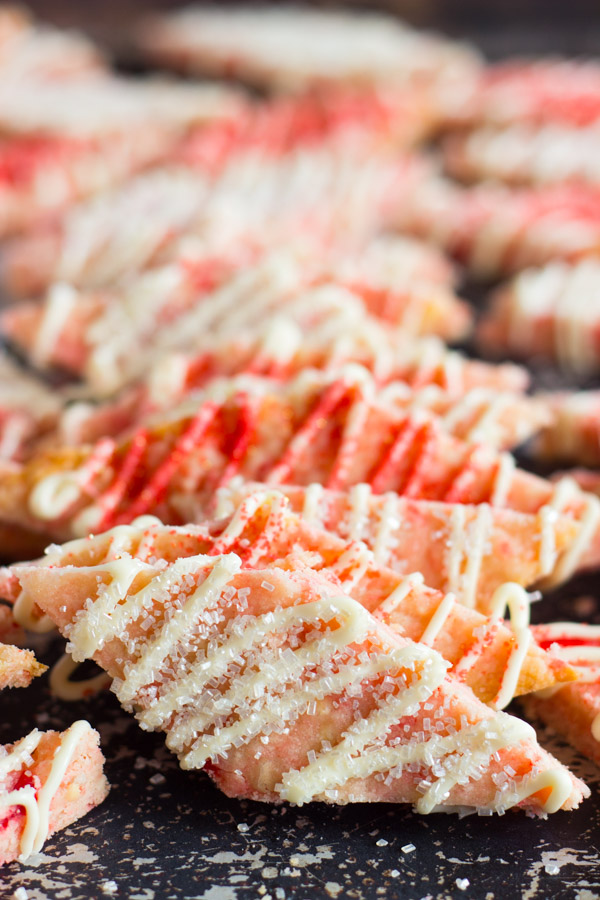 I love cherry and almond things, so I couldn't pass up sharing these shortbread cookies, in hopes that you love those flavors too. And even better, these also feature white chocolate.
Since they are shortbread, they also heavily feature butter. 🙂 That's never a bad thing.
It feels like this recipe makes a TON of cookies, and so I froze half. We finished the rest a few days ago, and they are just the best. They freeze perfectly, and they make a large batch so they're great for sharing… if you can make yourself give them up. The recipe yields about 3 dozen, but they are pretty big, so you could actually cut these smaller to get more mileage.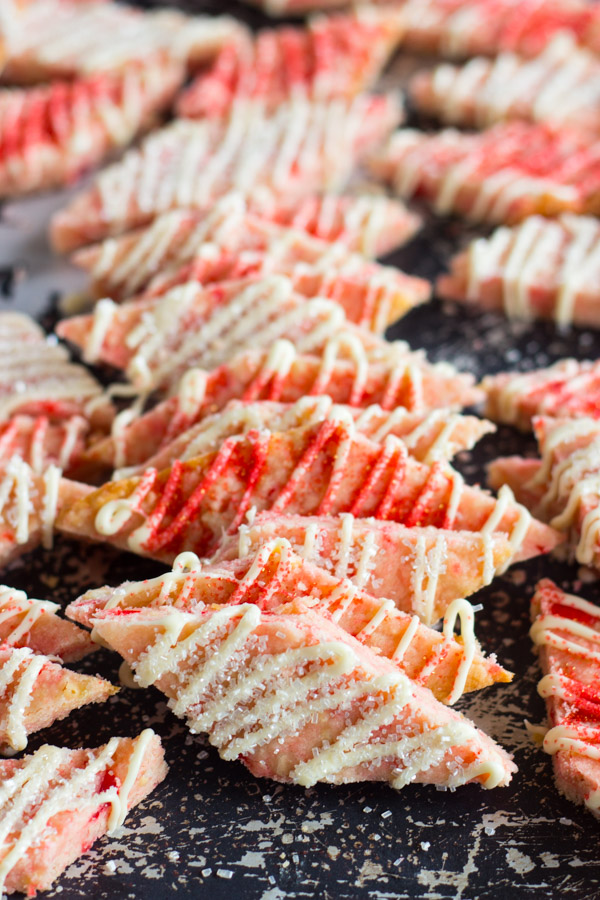 Get the RECIPE!
More from The Gold Lining Girl…
For more about our food category click HERE.
For more great recipes click HERE.
Do you have a recipe to share? We would love to hear from you. Submit your recipes HERE.