Loaded Taco Fries with Lime Crema
What's not to love about an obscenely large pile of Loaded Taco Fries with a generous drizzle of Lime Crema? Especially when they are healthy, oil-free & 'bury your face in them' delicious……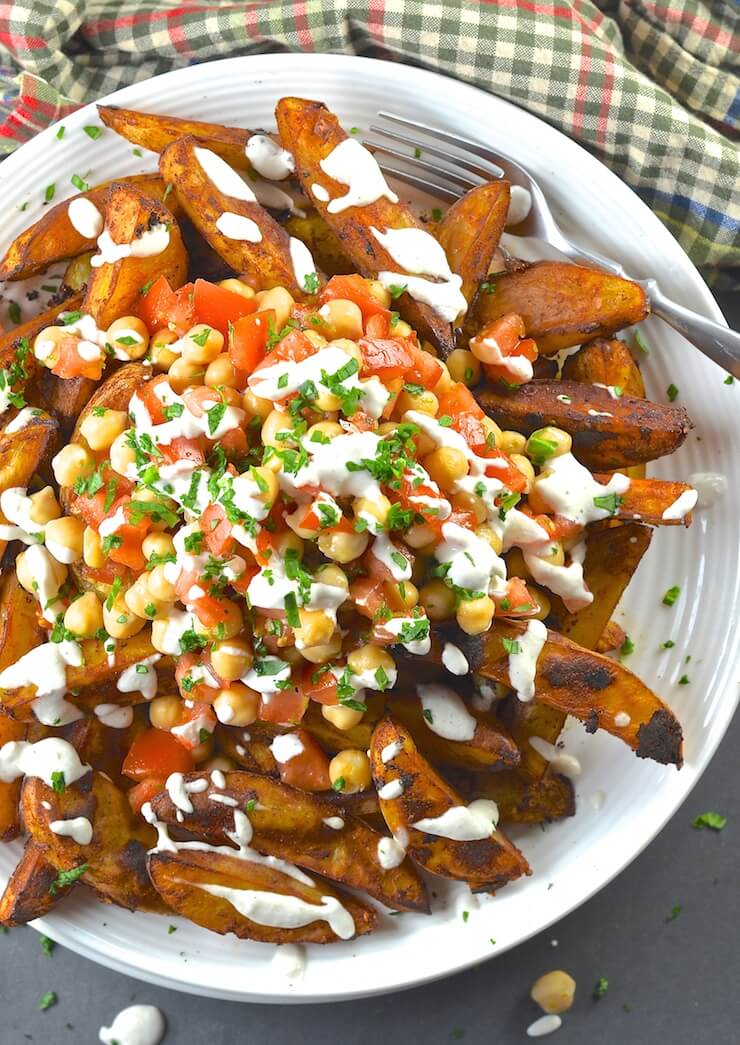 So not only do these Loaded Taco Fries with Lime Crema taste good, they are also healthy and virtually fat-free. They are packed with protein (14g per serving) thanks to the chickpeas and make a wonderful lunch or dinner.These Loaded Taco Fries with Lime Crema are so delicious you will want to plant your face right in the middle of them. They are so delicious. And easy. Did I mention that? The only cooking involved is the fries themselves. Everything else is just mixed together as is and takes minutes. Hardly any effort at all.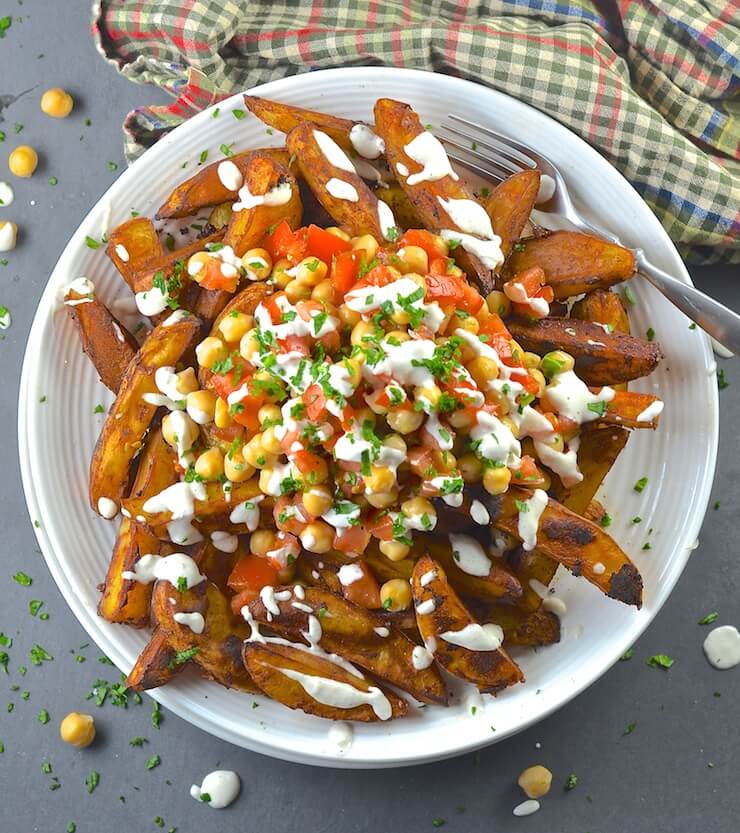 For more about our food category click HERE.
For more great recipes click HERE.
Do you have a recipe to share? We would love to hear from you. Submit your recipes HERE.