Whiskey Maple Bacon Jam
Whiskey Maple Bacon Jam! With caramelized onions, maple syrup, brown sugar, smoky paprika, and salty bacon! This is a holiday party MUST.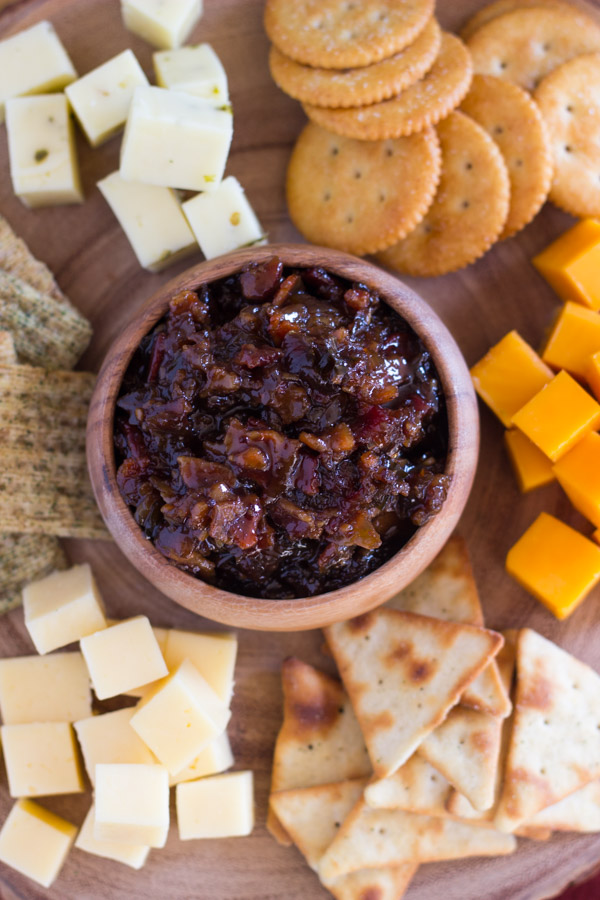 This recipe for Whiskey Maple Bacon Jam is going to be your most favorite holiday recipe. It's a guarantee. Maybe the idea of bacon jam sounds unusual, but it is unbelieeeeevable. It features a pound and a half of bacon, so you're on board, right?
When I asked my S.O. for his thoughts on this Whiskey Maple Bacon Jam, he said "it shocks and delights with its rich and robust flavor", and that its "deliciousness smacks you in the face." So, that's a good thing, yes? I swear, I'm not making this up. Those were his very words.
The main ingredients here are bacon, onions, maple syrup, brown sugar, and whiskey. The onions caramelize and become soft and sweet, which is complemented by the maple syrup and brown sugar. The smoky paprika and spicy chili powder are a nice contrast, as well as the salty bacon and tangy balsamic vinegar.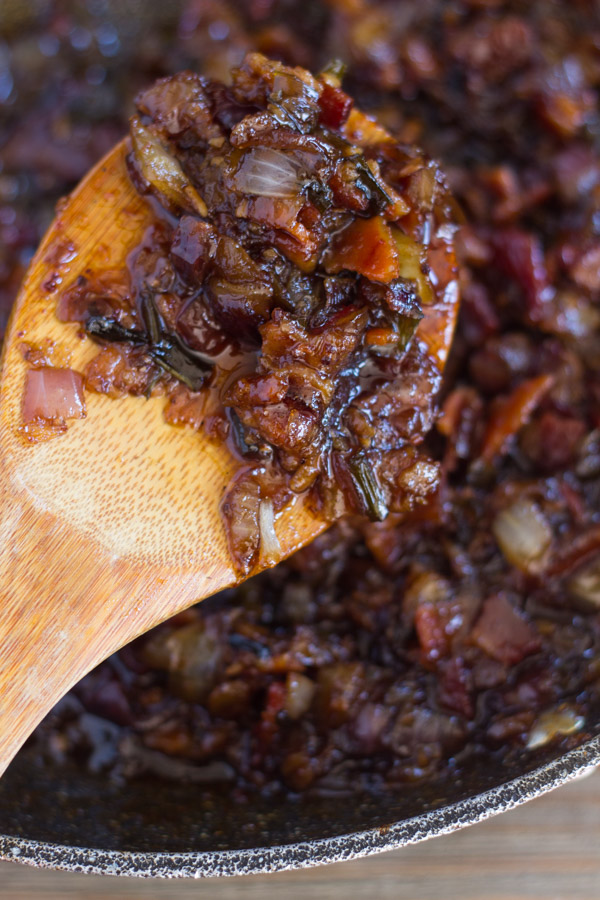 Get the RECIPE!
More from The Gold Lining Girl…
For more about our food category click HERE.
For more great recipes click HERE.
Do you have a recipe to share? We would love to hear from you. Submit your recipes HERE.