Classic Sugar Cookies
Classic Perfect Sugar Cookies! The most luxurious cookie I've ever tasted – crispy edges, chewy centers, and unbelievably rich!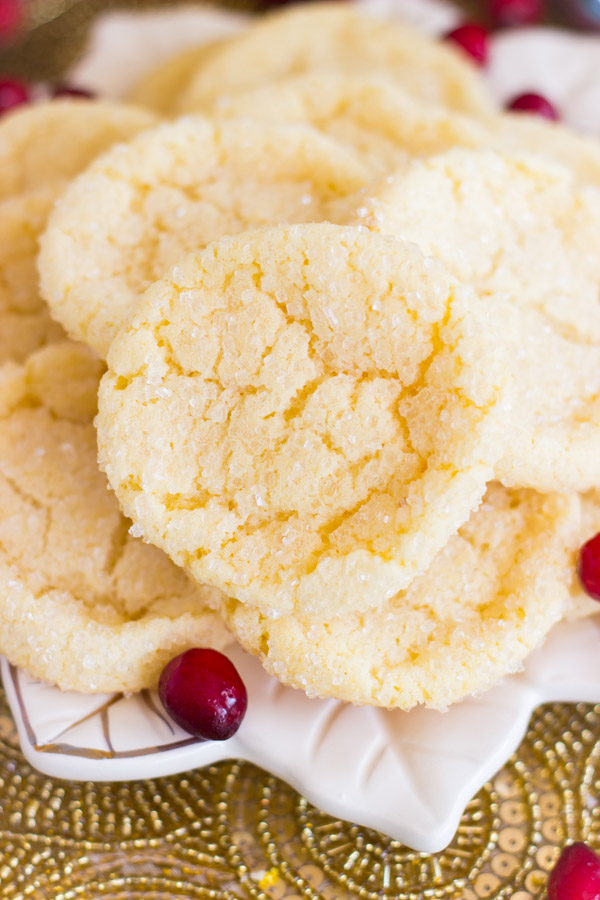 I started out using Betters Homes & Gardens recipe, and then tweaked it a few different ways. This Classic Sugar Cookie here is what I deem to be the best version.
The recipe calls for half shortening and half butter. Instead, I substituted cream cheese for shortening. It still gives the necessary fats for richness and structure, but it makes the cookie a little softer and more flavorful. Vanilla and almond extracts are also great enhancements to these Classic Sugar Cookies.
These are such luxurious cookies. They're incredibly rich, and they seriously melt in your mouth.
They're crisp on the edges, and chewy everywhere else. Some sugar cookies are crumbly, too crunchy, or grainy. Not these. They're chewy through and through.
You can roll these in sugar crystals or sprinkles, and I love the crackle and crunch on the edges.
They're dangerous – I really mean it. I couldn't control myself around these.
Everyone needs a Classic Sugar Cookie recipe that they can count on, and this is a cookie that will leave a lasting impression!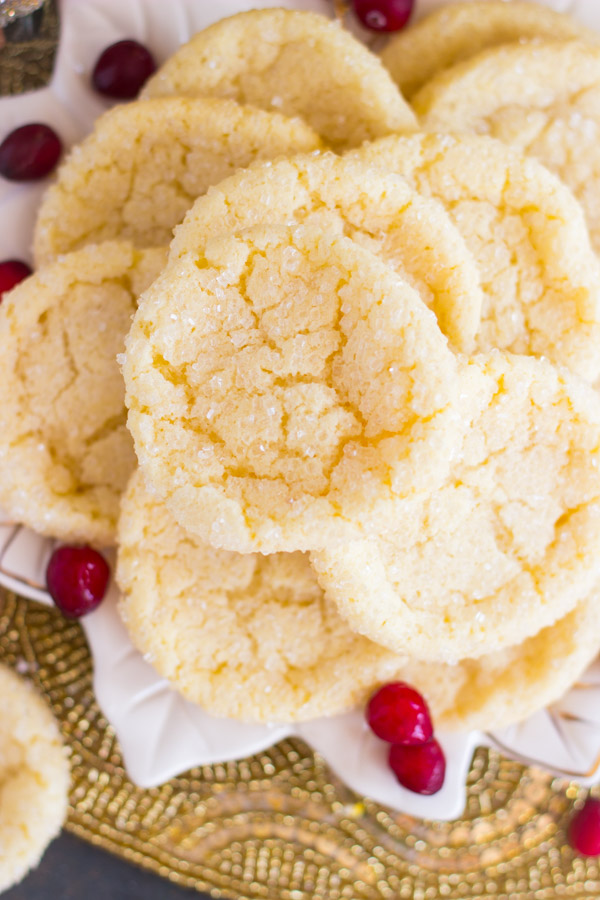 Get the RECIPE!
More from The Gold Lining Girl… 
For more about our food category click HERE.
For more great recipes click HERE.
Do you have a recipe to share? We would love to hear from you. Submit your recipes HERE.