Cranberry Orange Walnut Sweet Rolls
Pillowy soft and squishy sweet rolls, filled with a tart, tangy, and sweet spread of cranberries, orange juice, and walnuts, drenched in fresh orange glaze! The most beautiful holiday brunch!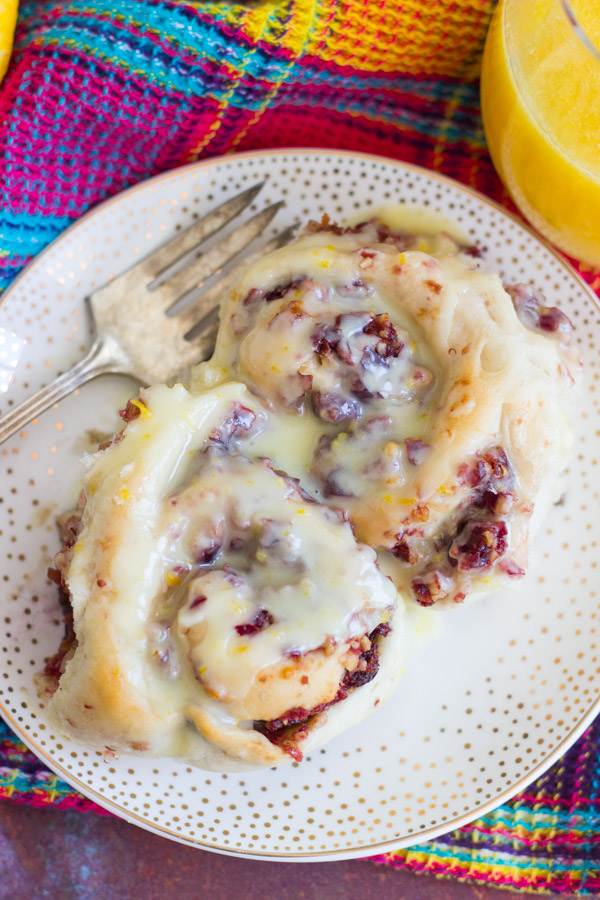 I made these Fig & Walnut Orange Cinnamon Rolls a few years ago, and they are incredible. To this day, that is still one of my favorite recipes on the blog. I made sort of a 'quick jam' by soaking the figs in orange juice, and then putting them in the food processor until smooth like a jam or spread. Those rolls were the inspiration for these Cranberry Orange Walnut Sweet Rolls.
Although there is a key difference – the Fig rolls were made with a no rise, no yeast dough, and these use a yeasted dough. I like both. A no yeast, no rise dough is really nice and convenient and quick. It's still soft and flaky, but slightly more biscuit-like. The yeasted dough is definitely more fluffy and pillowy. However, as with all things yeast, it requires a bit more time. It's idle time where you can do nothing, but it does take extra time so that it can rise.
Besides that, the fillings are similar. For these, I made a spread out of dried cranberries, orange juice and zest, walnuts, and brown sugar, and that's what gets used as the filling! It's crazy good! I suppose you could even use this spread on crackers or crostini or something! Or on a grilled cheese sandwich with melty brie or havarti!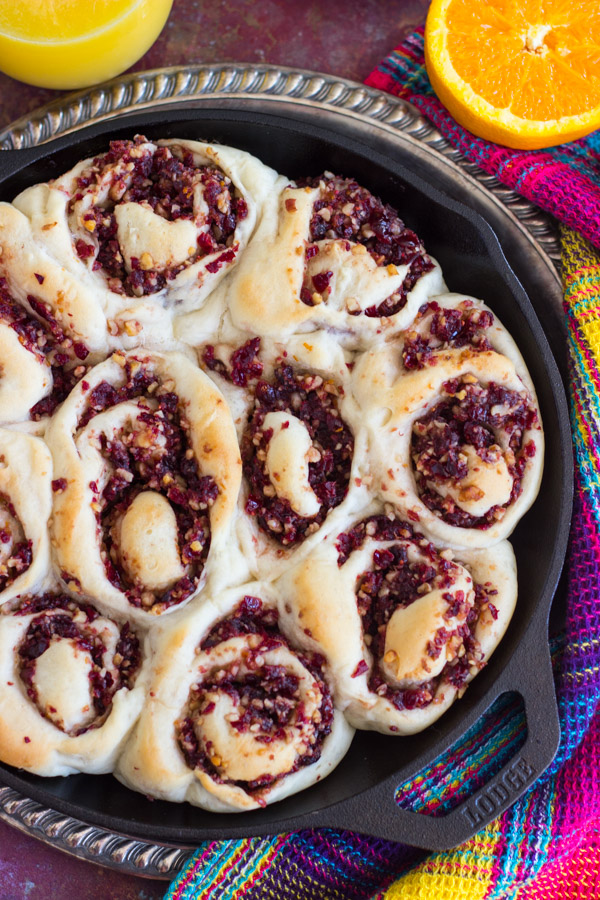 Get the RECIPE!
More from The Gold Lining Girl…
For more about our food category click HERE.
For more great recipes click HERE.
Do you have a recipe to share? We would love to hear from you. Submit your recipes HERE.