Chai Spiced Snowballs
Chai-Spiced Snowballs are as easy to make as the classic version, but they are loaded with warm holiday spices from inside to out! You will adore this incredibly delicious spin on the classic.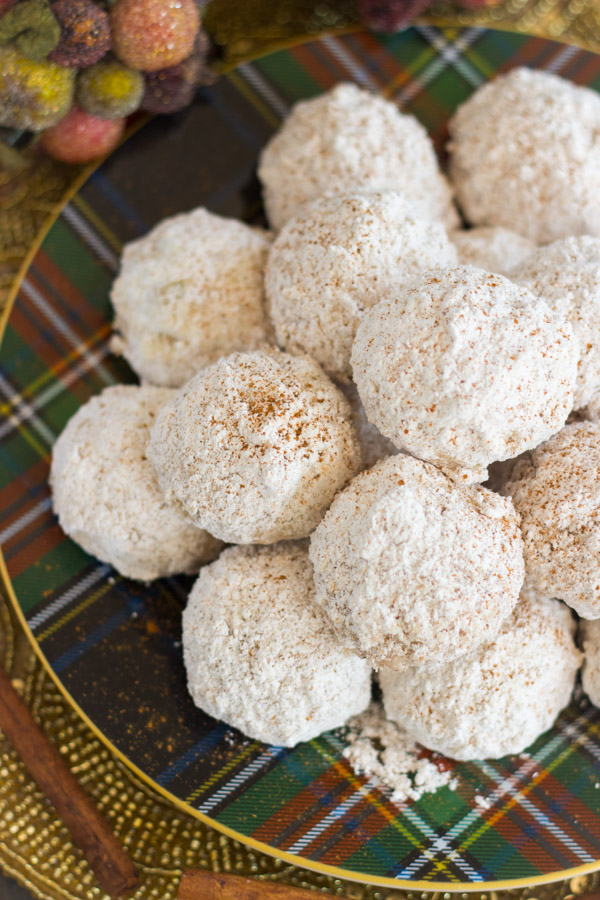 I think the best thing about Snowball cookies is their simplicity. It's all about the melt-in-your-mouth texture, and the sweetness. Super basic ingredients, nothing extraordinary in the basic recipe – just shortening, powdered sugar, and flour – but they come together to make an extraordinary cookie!
I'm sharing my personal favorite of the 5 for the first day of Snowball week. These Chai-Spiced Snowballs. They sound simple, but damn are those spices incredible together. The cardamom and cloves particularly shine, and I can never get enough of those warm spices.
And if you're a person that loves chai tea or chai lattes, and that's definitely me, then these cookies are definitely for you too. I froze a bunch of Snowballs and I keep eating these Chai-Spiced ones straight from the freezer. They are just too good to stay away from. All it takes is a few spices to transform classic Snowballs into these Chai-Spiced Snowballs, and you will be delighted at this delicious version.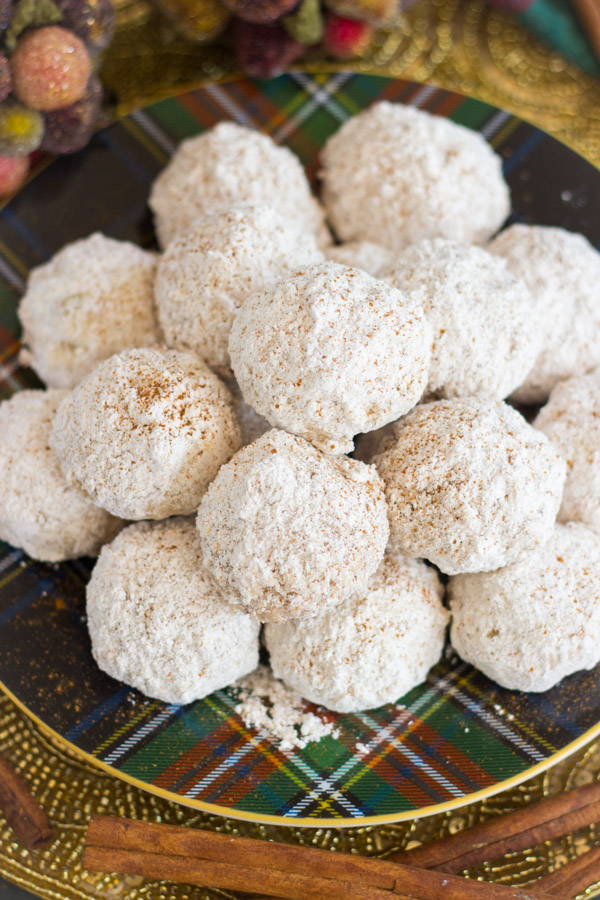 Get the RECIPE!
More from The Gold Lining Girl…
For more about our food category click HERE.
For more great recipes click HERE.
Do you have a recipe to share? We would love to hear from you. Submit your recipes HERE.