Festive Vegan Mincemeat
Festive, rich & fruity Vegan Mincemeat steeped in boozy deliciousness! A Christmas staple that is really easy to make & can be used in all sorts of ways. It's also perfect for gifting.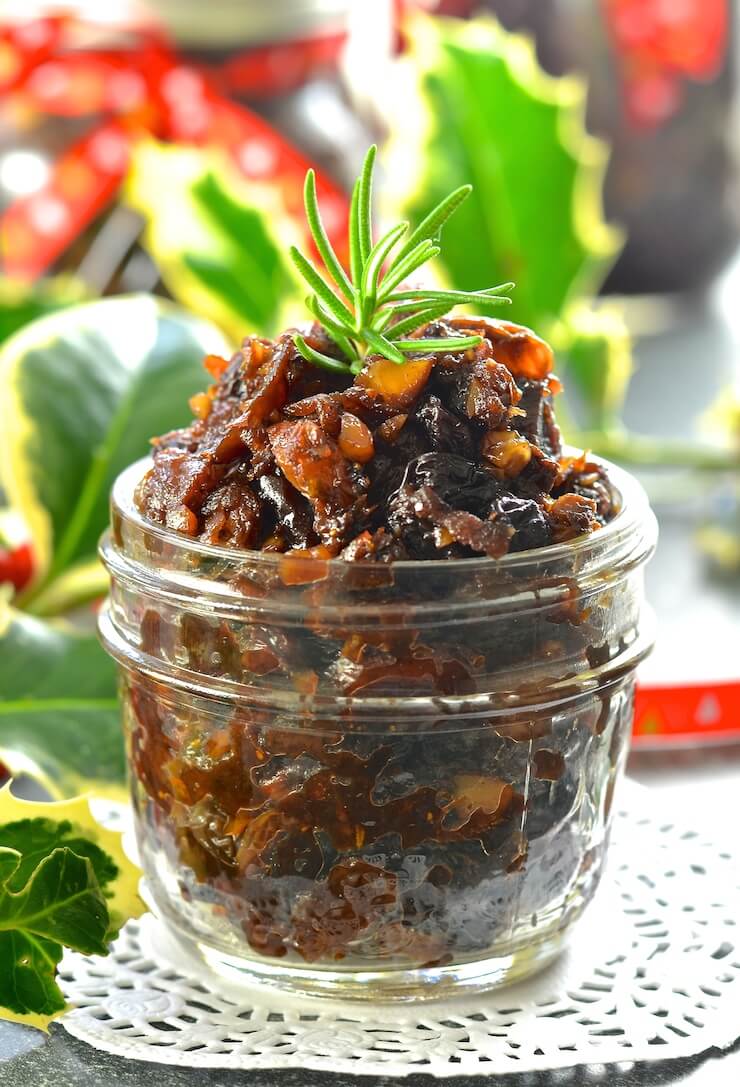 Mincemeat is a combination of dried fruits, citrus fruits, nuts, spices and alcohol. Traditionally there is suet in mincemeat but my version is totally suet and oil-free, and uses a combination of dried fruit, nuts, spices, grated apple, oranges, lemons and then as a little twist, some fresh rosemary.
Traditionally mincemeat is not cooked. The ingredients are combined as they are, then left to steep in jars. I decided to hurry this process along a bit by warming my mincemeat in the oven on a very low temperature for a little while. This step intensifies the flavours beautifully and is well worth the extra time. Once it has been warmed through then cooled, the alcohol is added. Doing it this way means it has a really great boozy kick. It is Christmas after all!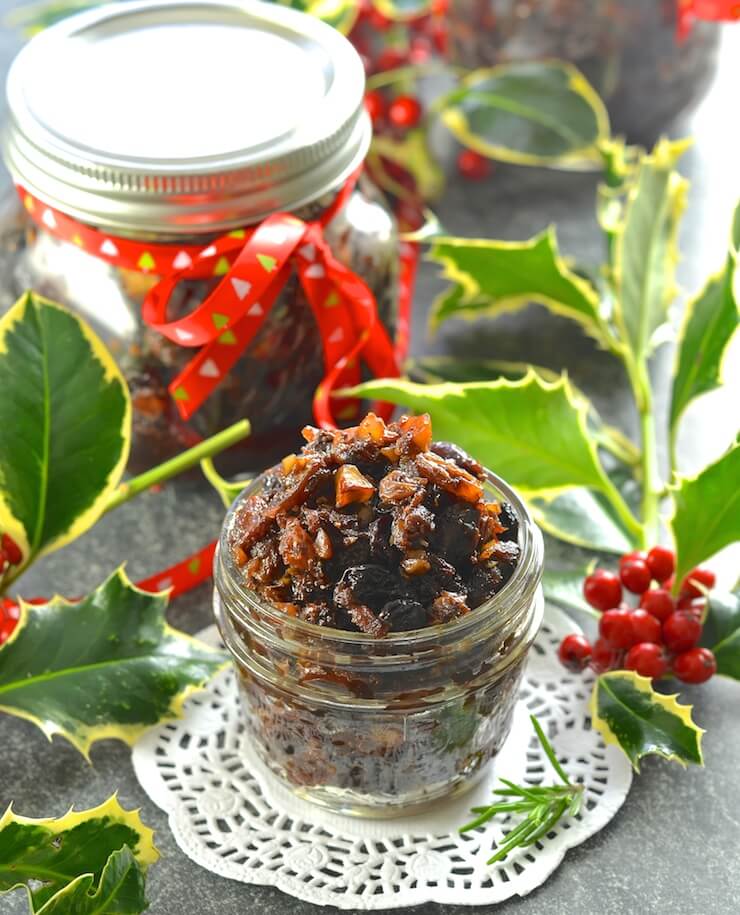 For more about our food category click HERE.
For more great recipes click HERE.
Do you have a recipe to share? We would love to hear from you. Submit your recipes HERE.