Grand Marnier & Kahlua Hot Chocolate Lattes
A rich, creamy, hot chocolate from-scratch, simmered with orange peel, boosted with coffee, and spiked with Grand Marnier and Kahlua.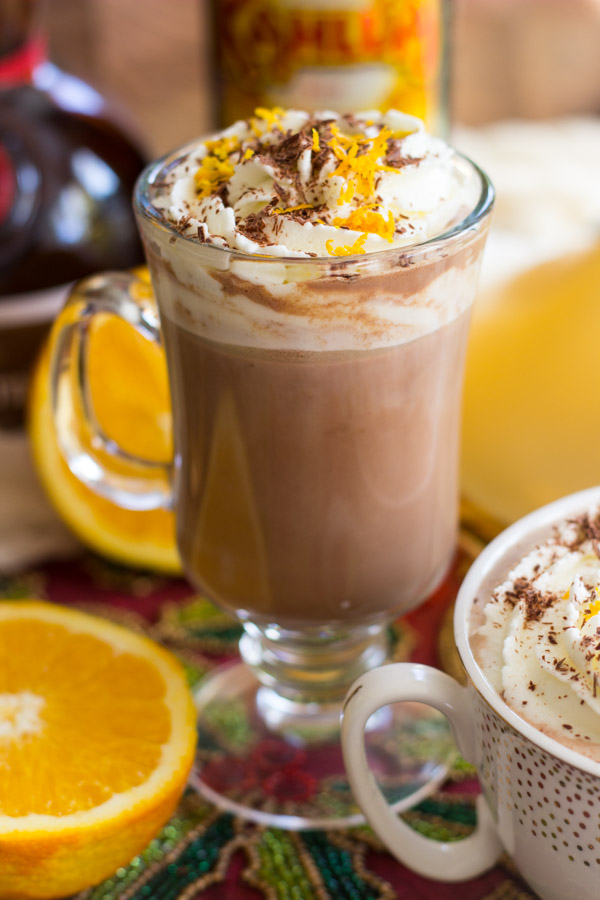 This hot chocolate is calling out to me. I had no idea what to call this. I wanted you to know everything that was in it so you could understand how unbelievably delicious it is just by the title. That said, it's not exactly the catchy name you want in a cocktail, right? Help me out. Do you have a good idea for what I can call this beverage??
I started out craving something with chocolate and orange. That's just a Christmas-y combo to me. I love orange with darker chocolate, semi-sweet at the very least, and I thought an orange hot chocolate would be amazing. If I'm going to go that route, it might as well be Grand Marnier. That's the natural next progression, in my mind! I also thought that a little jolt of coffee would taste pretty damn good with a Grand Marnier hot chocolate, and if you're going to add coffee, well, it might as well have Kahlua too.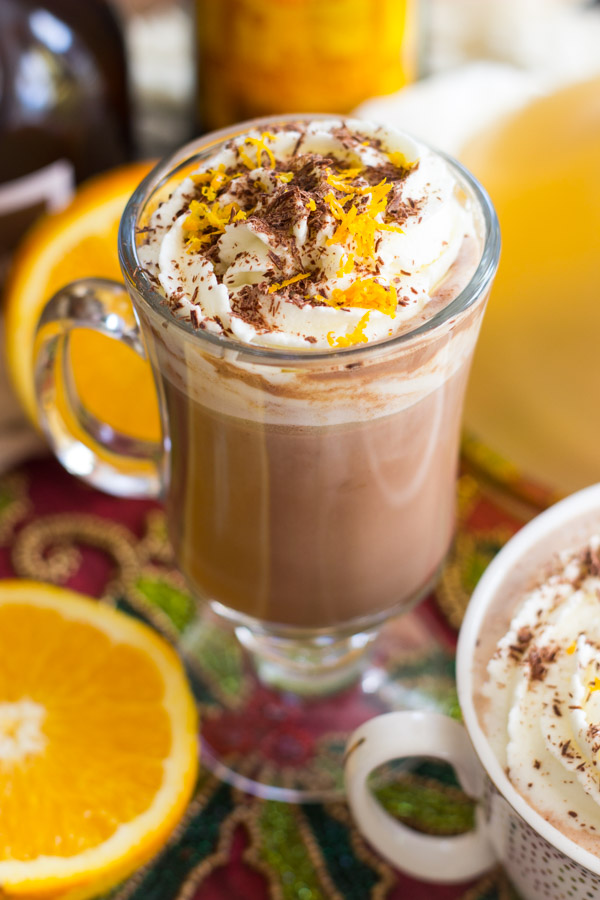 Get the RECIPE!
More from The Gold Lining Girl…
For more about our food category click HERE.
For more great recipes click HERE.
Do you have a recipe to share? We would love to hear from you. Submit your recipes HERE.