Cranberry Pancakes with Leftover Cranberry Sauce
Holidays yield A LOT of food, so why not clean out your fridge with these leftover cranberry sauce pancakes! Super fun, and they can be made using homemade or store-bought batter 🙂

What I love most about this recipe is how versatile it is. You can use any filling you like: strawberries, compote, jams, etc. You can also decide if you want to make the batter from scratch or go with a store-bought brand. Either which way, you will surely love this spin on a classic!
Double up on the cranberry sauce for these easy pancakes! Perfect breakfast recipe for the holidays, or you can use your favorite jelly any time of year!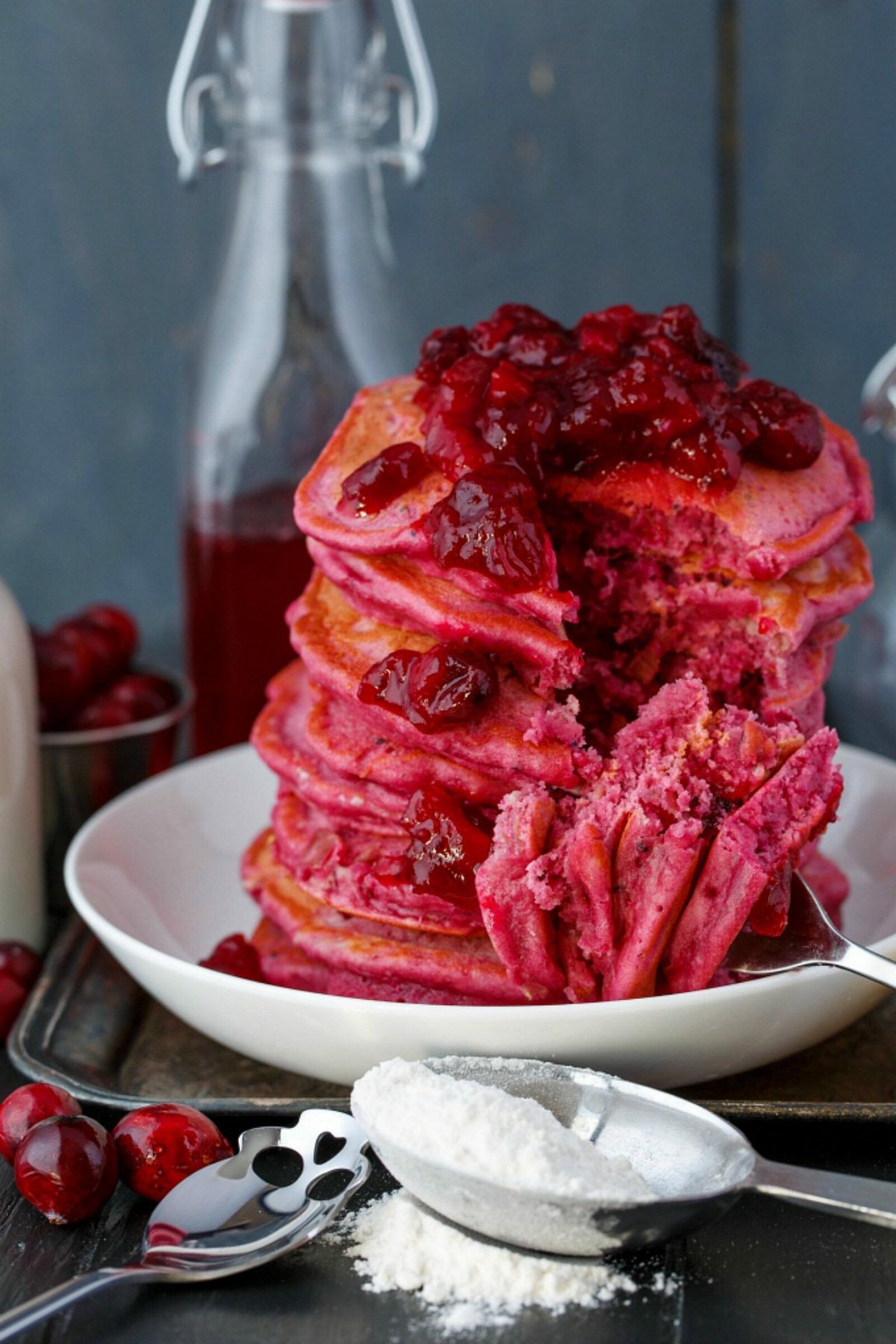 Get the full recipe of this Cranberry Pancakes with Leftover Cranberry Sauce at wearychef.com!