Microwave Mexican Queso Dip for Loaded Pork Potatoes
You GUYS! Look at these loaded potatoes! I don't know when I've wanted to urge you more to try a recipe for dinner than today. First of all, can we talk about that microwave Mexican queso dip? It only takes about five minutes to make!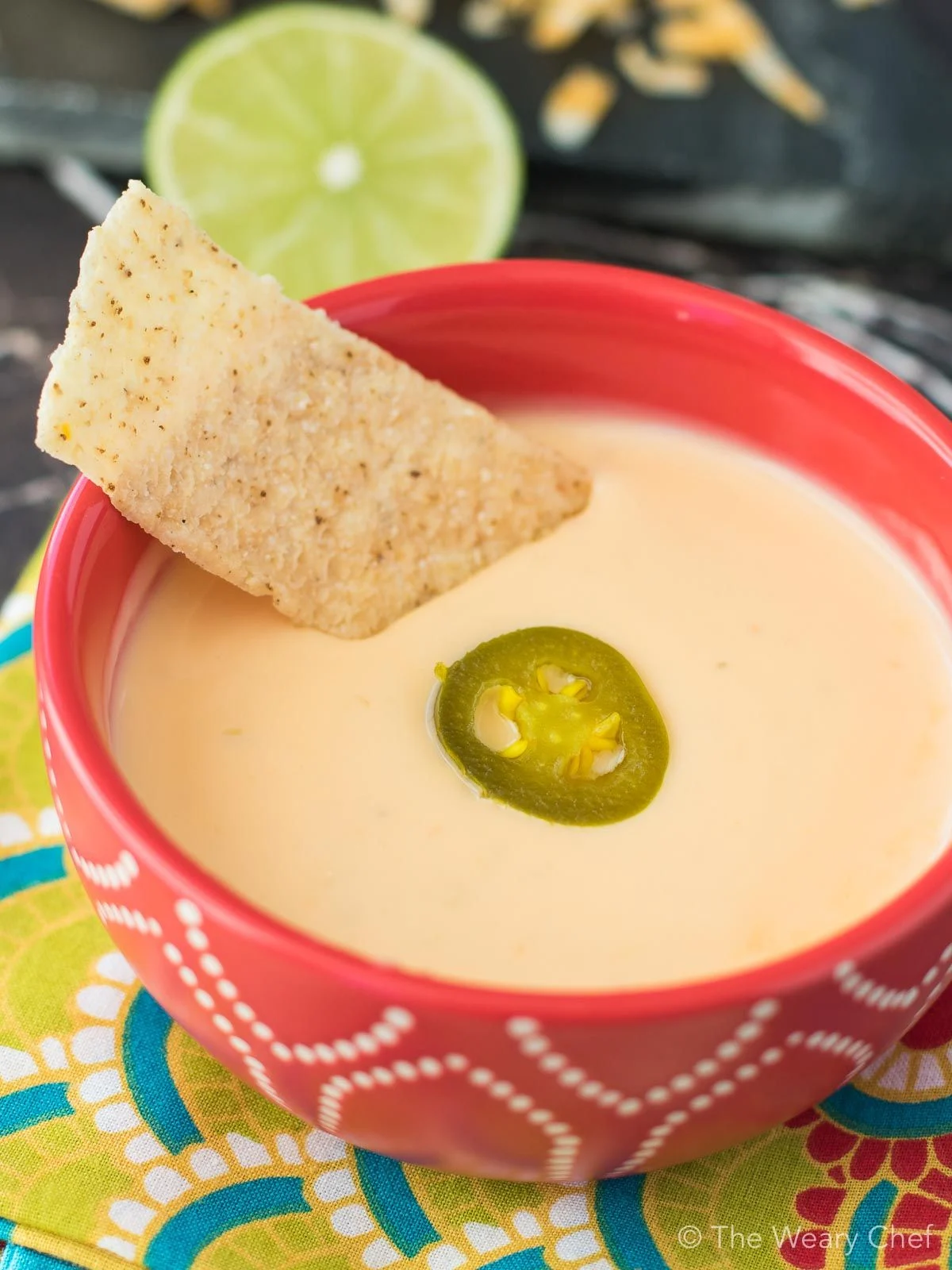 This dip only calls for shredded cheese, half and half, cream cheese, and a bit of salsa. That's it, my friend. The only hard part is keeping it at the right temperature when you serve it. It kind of goes from hot, liquidy lava to cold, thick cheese paste in a matter of a 15 minutes.
Try this microwave queso dip on its own or drizzled over carnitas loaded backed potatoes!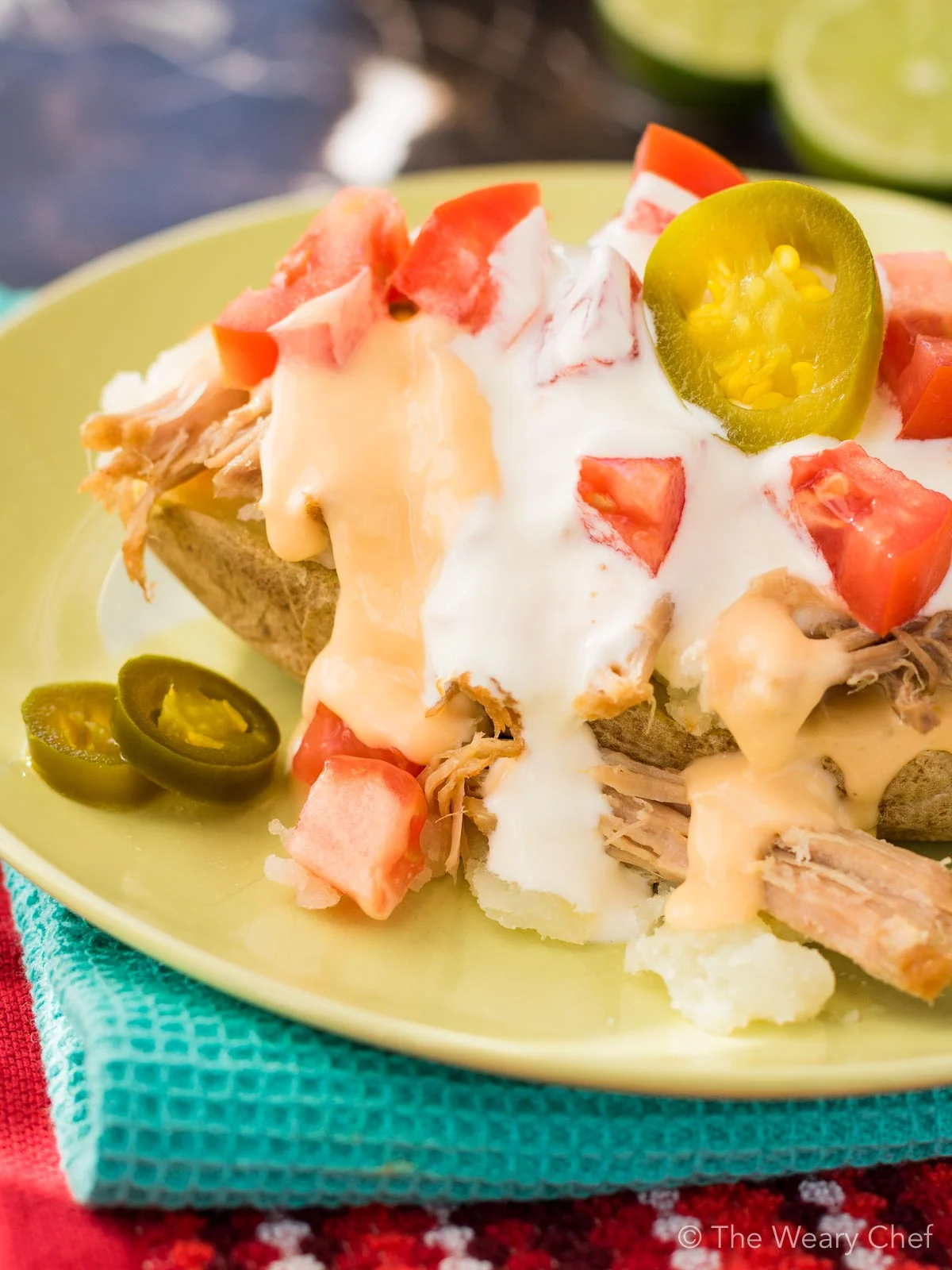 Microwave Mexican Queso Dip from The Weary Chef is easy to make and PERFECT drizzled over carnitas loaded baked potatoes!
For more about our food category click HERE.
For more great recipes click HERE.
Do you have a recipe to share? We would love to hear from you. Submit your recipes HERE.