2016 Week 17 Tailgating Ideas
Hard to believe this is the last week of the regular season. The season went very fast.
Here is the playoff picture going into this last week:
It's bowl season and we are just getting to the very best of the college football bowl games. Here is this weeks schedule:
Here are our picks for this weeks tailgating/New Years party ideas.
Let's start off with one that we have never done before. How about Parmesan Crusted Tortellini Bites by The Cozy Cook.com.
Stephanie says:
Parmesan Crusted Tortellini bites totally fall under that category. I mean let's see. Cheese-filled tortellini that's fried to golden perfection and dipped in warm marinara sauce. Uhhhhh…. yeah.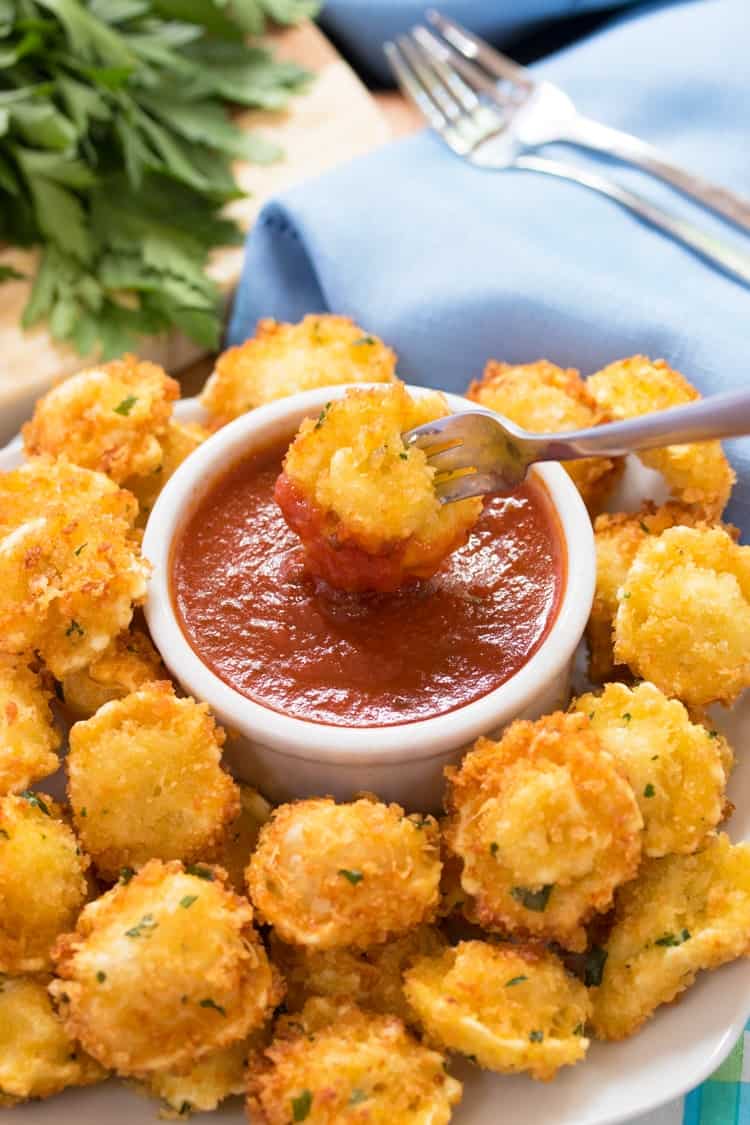 For the recipe click HERE.
This Chili Lime Baked Shrimp Cup recipe from Inspired Taste.net looks awfully good.
Joanne says:
These are the perfect party appetizer. Wonton wrappers are baked in the oven until crisp, filled with arugula, a lime sour cream, and then topped with a big juicy chili-lime baked shrimp.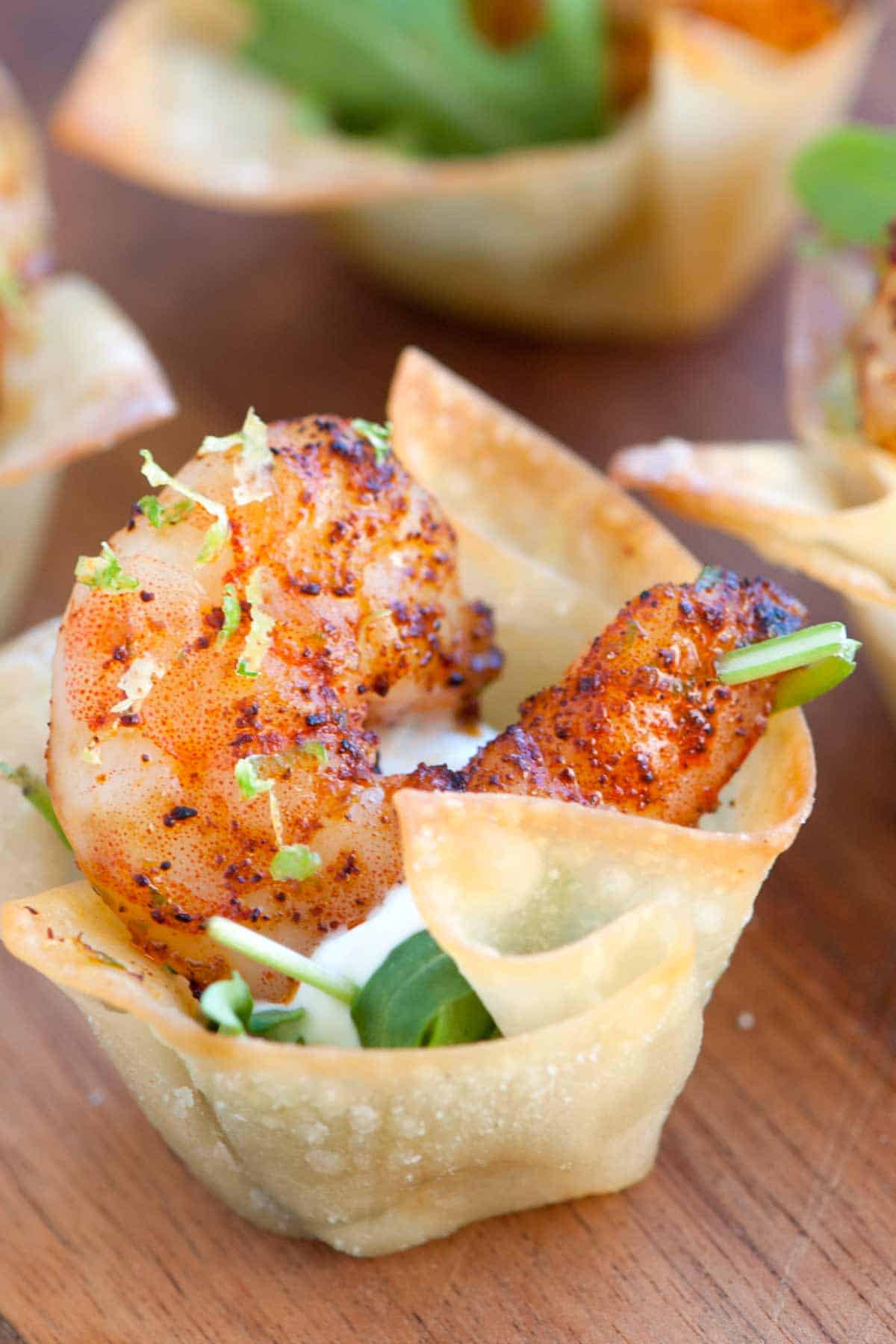 For the recipe click HERE.
Next we have these great looking Spinach Dip Bites from lil Luna.com.
Krysten says:
Growing up I wasn't a huge fan of Spinach (or Artichokes for that matter), but that has changed being an adult. It's such a great combination of taste to me, and you can find that great mix in these bite-size and crunchy Spinach Dip Bites.
For the recipe click HERE.
For all you bacon lovers out there we found this Maple Caramel Bacon Crack recipe from the Domestic Rebel.com
Hayley Says:
If there's one thing I want to eat before I die, it's definitely this Maple Caramel Bacon Crack. It's highly addictive and extremely delicious. Smoky, sweet, crunchy, buttery, chewy — the perfect conglomerate of badassness. And it has only four simple ingredients, all of which you probably have in your pantry right now
For the recipe click HERE.
From the Recipe Critic.com we have the Million Dollar Dip. 
Alyssa says:
Million Dollar Dip is only 5 ingredients and they don't call it million dollar dip for nothing!  It is so deliciously addicting and will be the biggest hit wherever it goes! 
For the recipe click HERE.
From Damn Delicious we present this Avocado Egg Roll recipe.
Chunga says:
Just like the restaurant-version, except it's so much cheaper to make right at home and it tastes a million times better too!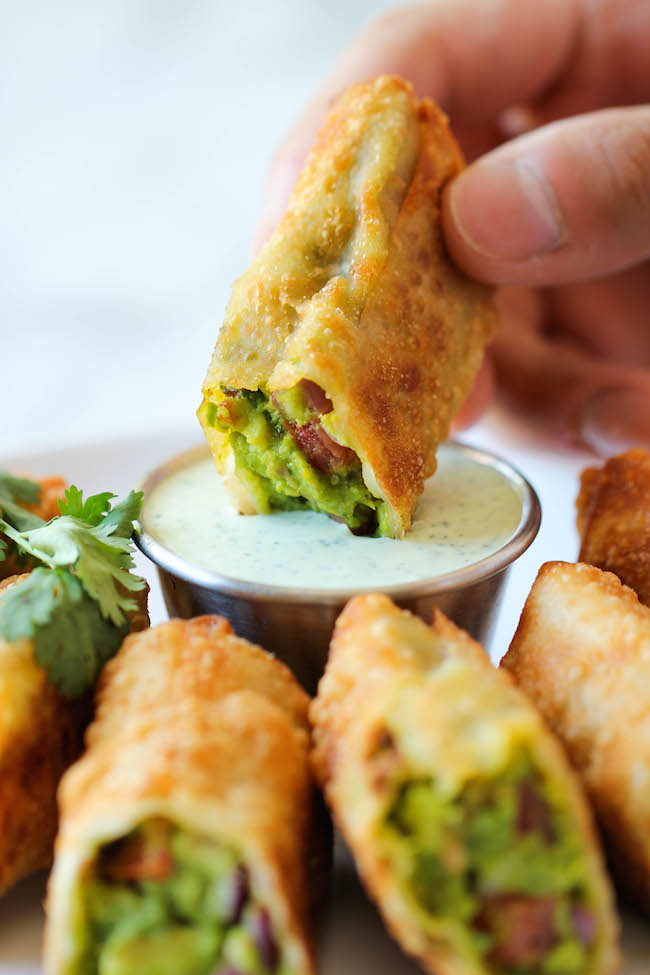 For the recipe click HERE.
Last but not least we offer these Firecracker Chicken Meatballs from Little Spice Jar.com
Marzia says:
This is my favorite way to eat chicken meatballs. They're spiced up with a sweet, savory, and spicy firecracker sauce. They're tender, filled with flavor, and require minimum work!
For the recipe click HERE.
That's all for this week. Be safe out there and Happy New Year!
For tailgating posts click HERE.
For more about our food category click HERE.
For more great recipes click HERE.
Do you have a recipe to share? We would love to hear from you. Submit your recipes HERE.