Pork Sheet Pan Dinner
This pork tenderloin sheet pan dinner was born for busy days.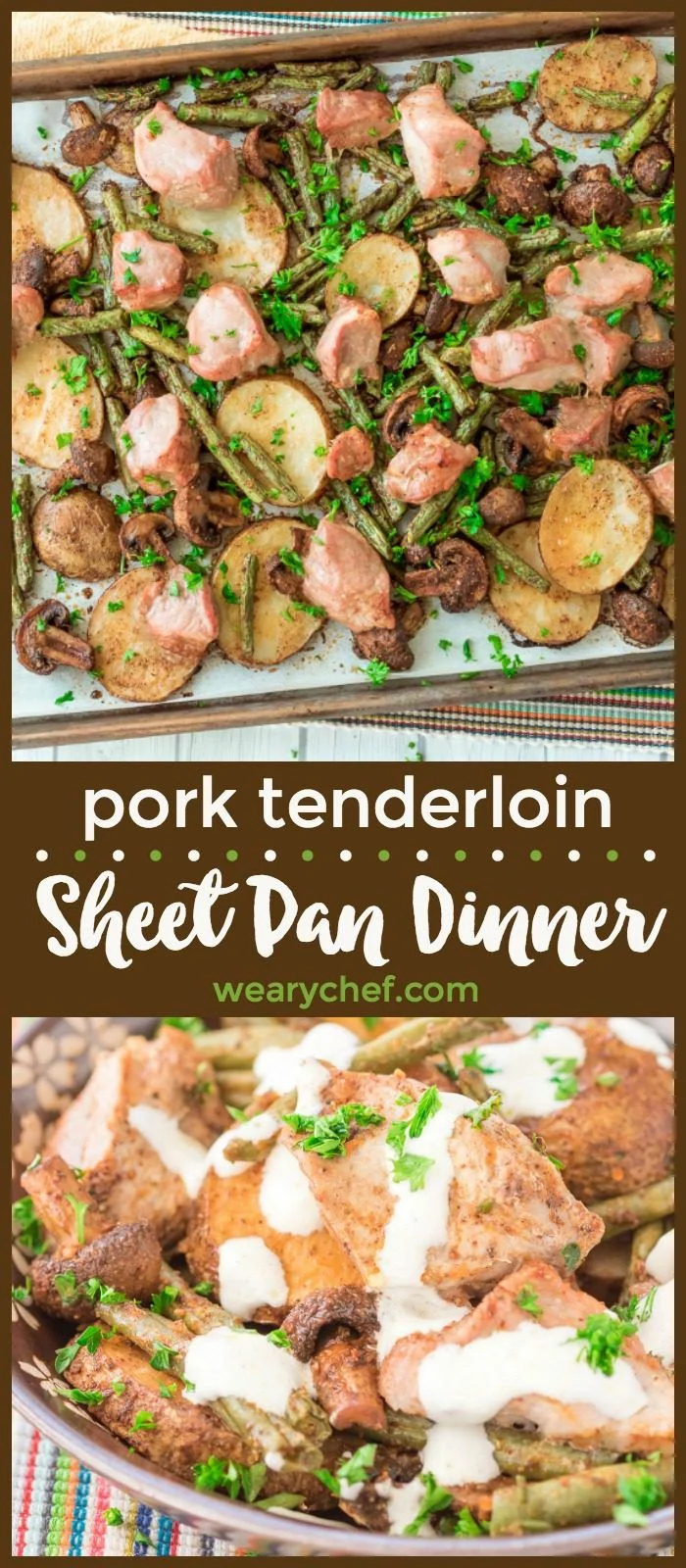 This sheet pan recipe is extra easy because it starts with a Smithfield Slow Roasted Golden Rotisserie Marinated Fresh Pork Tenderloin. You know I love me some Smithfield marinated pork because it SO tender, flavorful, and easy to work with. When the meat is already perfectly seasoned, it takes a lot of the work out of meal prep.
I whipped up a simple lemon sour cream dressing to drizzle over this meal, but it's strictly optional. I think sour cream makes everything better, and I had all the ingredients on hand. If you don't care for creamy dressings (like my husband), feel free to skip it.
This dinner will certainly be great reheated on its own, but I'm going to show you another way you can use this leftover pork in a another recipe! Enjoy this sheet pan dinner now, and try to save a few pieces of cooked pork for the bonus dish 🙂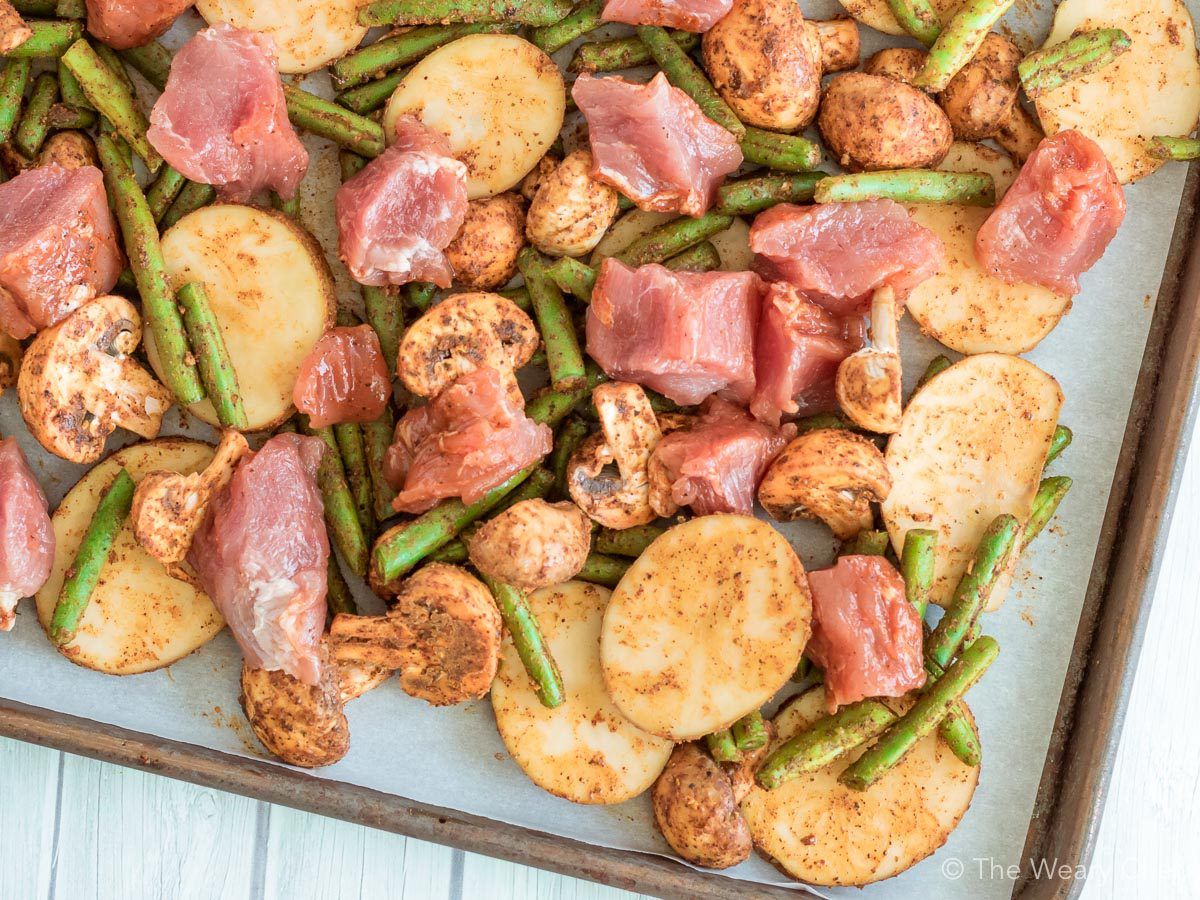 Get the full recipe of this Pork Sheet Pan Dinner from The Weary Chef!
For more about our food category click HERE.
For more great recipes click HERE.
Do you have a recipe to share? We would love to hear from you. Submit your recipes HERE.