Dill Chicken Sheet Pan Dinner
This aromatic Dill Chicken Sheet Pan Dinner with fresh carrots and broccoli is a quick and easy meal that your family will love!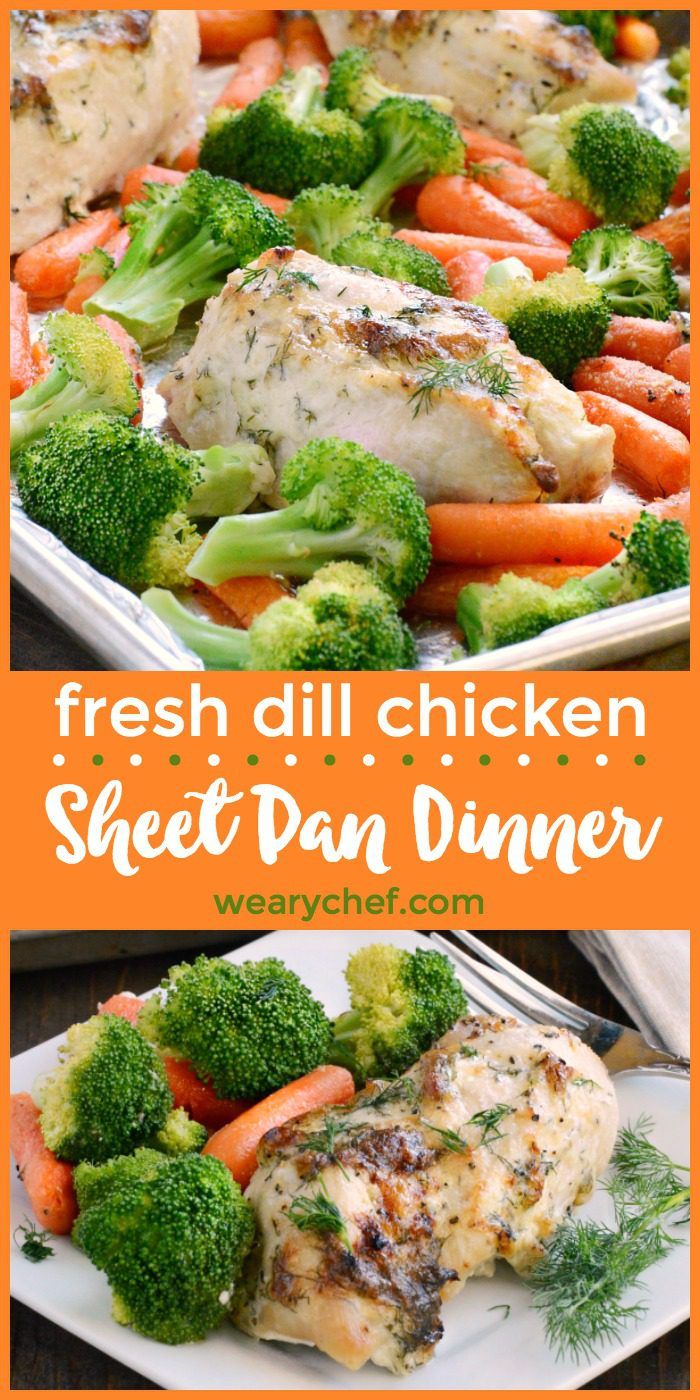 This particular sheet pan dill chicken dinner is also a nice break from the heavy comfort food we seem to overindulge on during the fall and winter months, but it's still got plenty of flavor. The prep work is easy, too. You just mix fresh dill with mayo and some spices, slather it on the chicken and bake it along with fresh veggies.
The other nice thing about these easy one pan meals is that you can use whatever fresh veggies you like. My kids love carrots and broccoli, but I've also used potatoes and Brussels sprouts. Because broccoli cooks super fast, I bake the chicken and carrots for about 25 minutes, and then I add the broccoli at the end. And when it's done, your delicious dill chicken sheet pan and veggie dinner is ready to eat!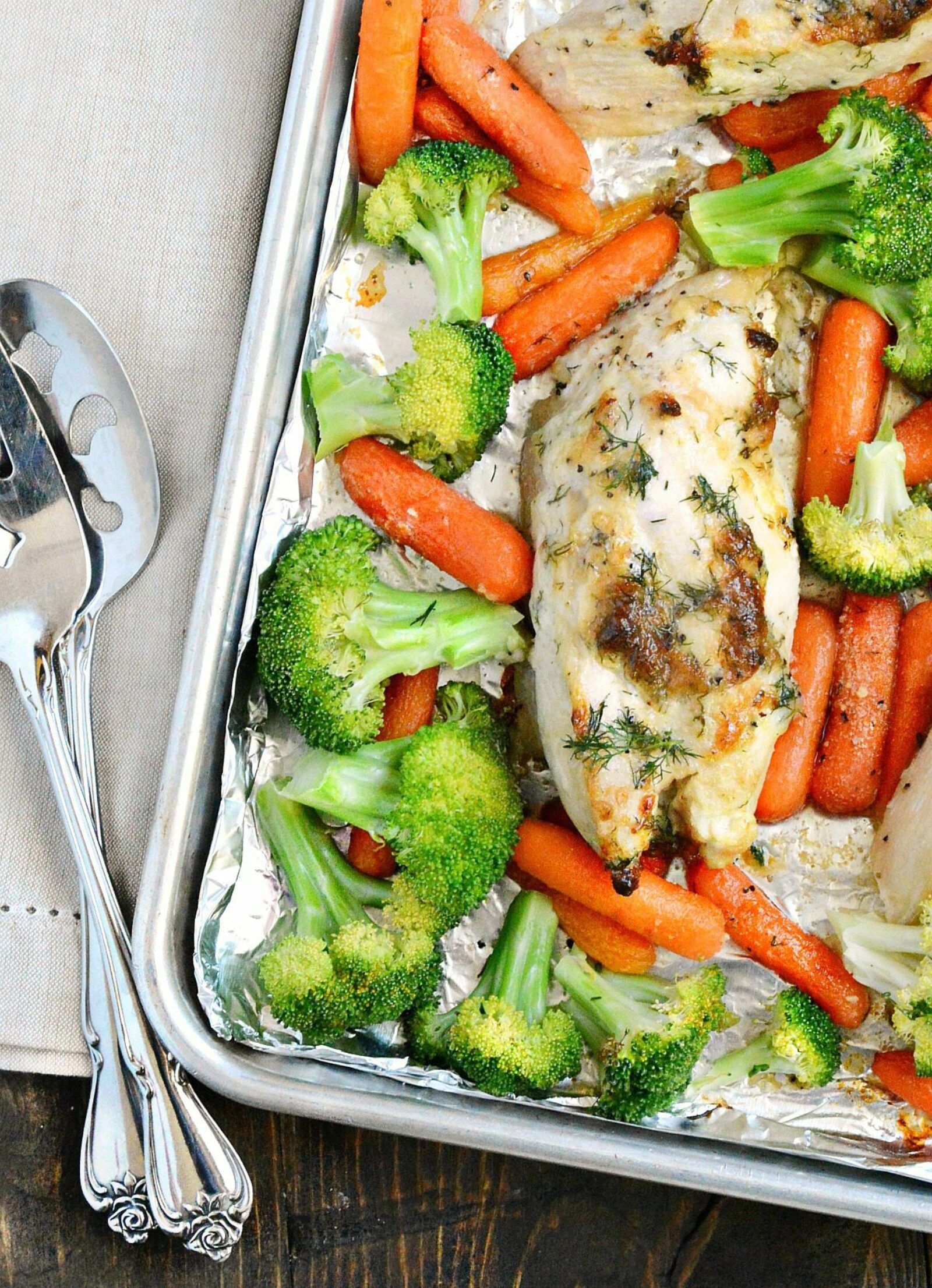 Get the full Dill Chicken Sheet Pan Dinner Recipe at wearychef.com!
For more about our food category click HERE.
For more great recipes click HERE.
Do you have a recipe to share? We would love to hear from you. Submit your recipes HERE.