Detox Red Cabbage Salad
Stay healthy with this Vitamin packed red cabbage salad! This salad is perfect for detox but also great with barbecue. It is light, crispy and yummy!
A few days before New Year's Eve, I bought red cabbage. I don't even know why I did that. I just liked its color! So on Sunday I see this cabbage in the fridge and I know I have to use it finally. But what to do with it? Well, I wanted to create a light red cabbage salad recipe that would be packed with Vitamins, be perfect for detox and will also taste amazing! So I put a few veggies and fruits together and this detox salad recipe was born!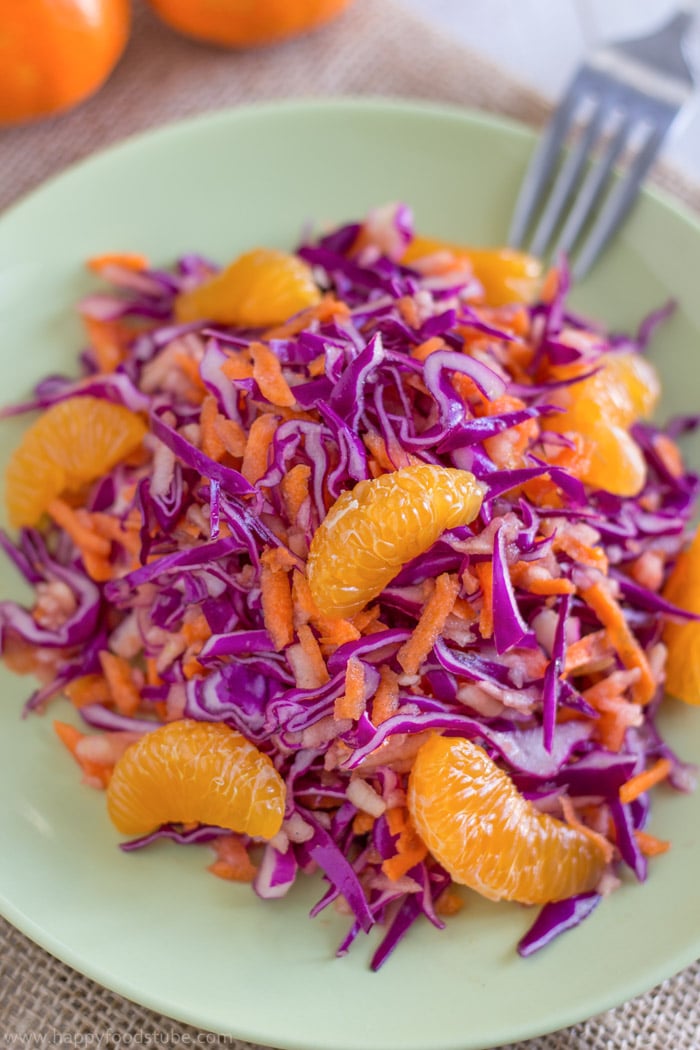 View full recipe click HERE
For more about our food category click HERE.
For more great recipes click HERE.
Do you have a recipe to share? We would love to hear from you. Submit your recipes HERE.