Brussels Sprouts Salad with Prosciutto
This roasted Brussels sprouts salad with prosciutto, pomegranate and Feta cheese makes a great side dish on your dining room table!
Now that does not mean it won't be perfect any time of the year! Give this recipe for roasted Brussels sprouts a chance and you will love it! The flavors are amazing!
This is a very easy recipe and can be done in about 25 minutes. If you are quite fast with cutting the veggies and deseeding pomegranate, you might be even faster.
Sauté the onions with some butter. While the onions are sautéing, get the sprouts ready. I removed a few outer leaves as they looked quite wilted which I didn't like.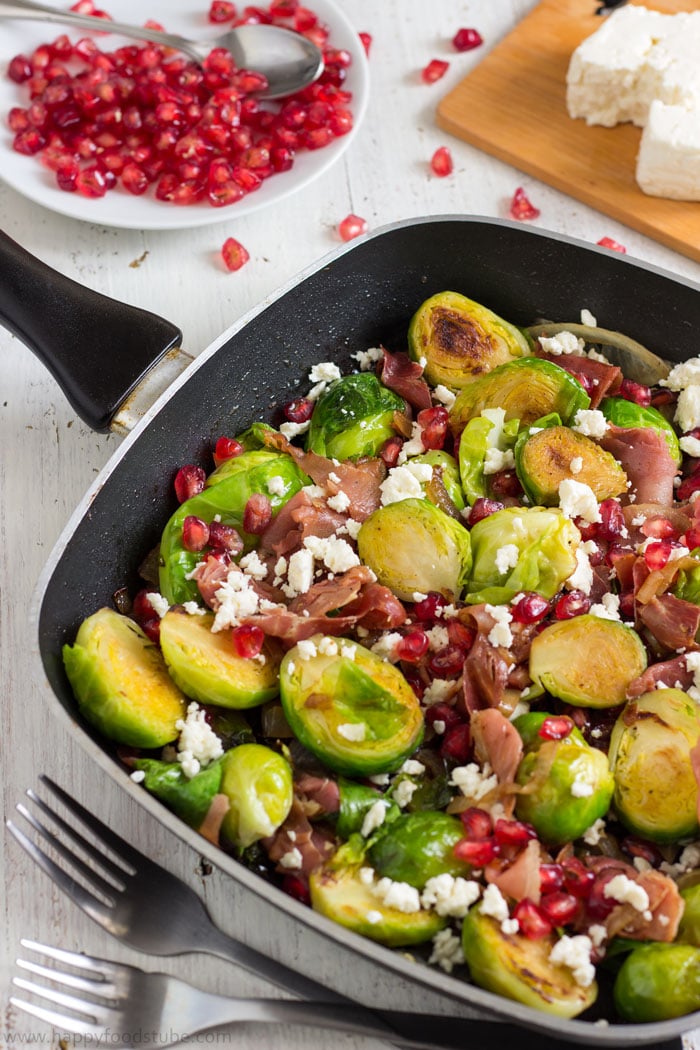 View full recipe click HERE
For more about our food category click HERE.
For more great recipes click HERE.
Do you have a recipe to share? We would love to hear from you. Submit your recipes HERE.