The Ultimate Breakfast Scramble
Brunch has to be one of my favorite meals of the week. You get to sleep in on weekends with the one you love (awww) and then stand in a line up for 30-45 minutes in the cold (potentially) drinking coffee waiting outside the hip brunch place. This was Heather and I at one point. There are a few places in Calgary where the line up for brunch starts right at 7 AM sharp, so if you REALLY want brunch, there is no way you are sleeping in!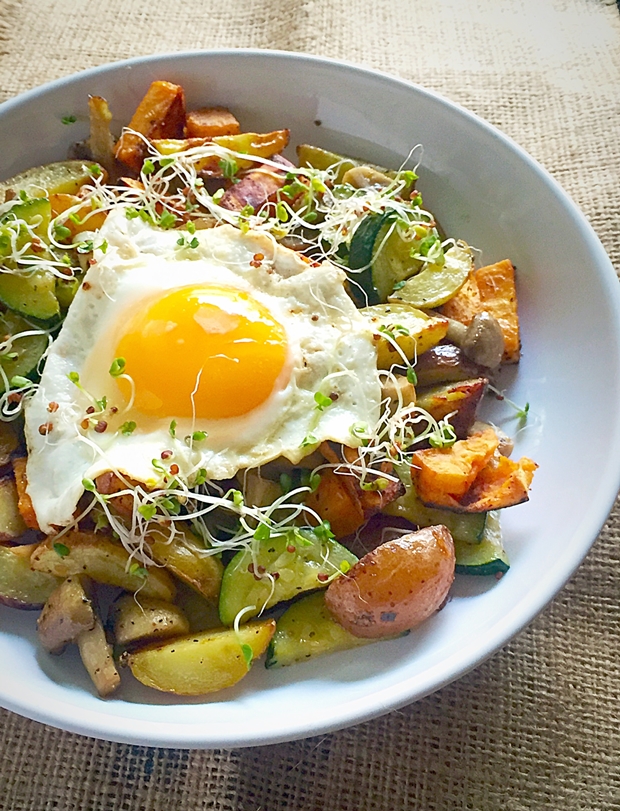 Brunch is also one of my favorite meals because it is the best meal to start off your Saturday or Sunday with.  It's generally a hearty dish consisting of hashbrowns and eggs, or pancakes with sausage, or fancy stuffed french toast.  Finish that off with a glass of freshly squeezed juice, coffee or tea, and you're good for hours!  Brunch recipes can also of course be really healthy too!  There's nothing better than a fully loaded egg breakfast scramble with all kind of healthy vegetables, and fresh eggs prepared however you like.  What I am doing to show you in this post is how to make a healthy breakfast scramble my way, but also how you can add whatever you like in there to make it your own.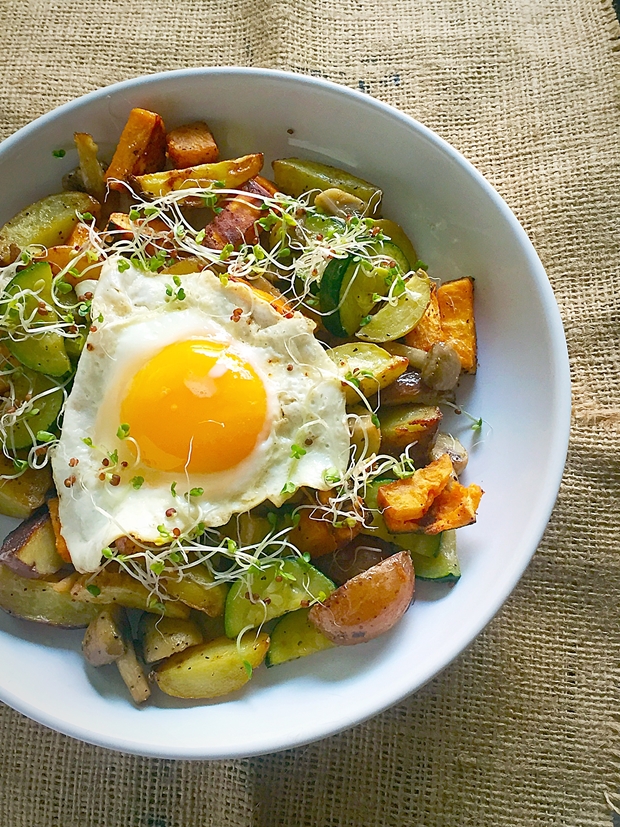 For more about our food category click HERE.
For more great recipes click HERE.
Do you have a recipe to share? We would love to hear from you. Submit your recipes HERE.