Blackened Salmon with Roasted Spaghetti Squash
One of our favorite things to cook with in our home is spaghetti squash.  They are super easy to cook, and have a lot of versatility.  If you have never used spaghetti squash before than you are definitely missing out!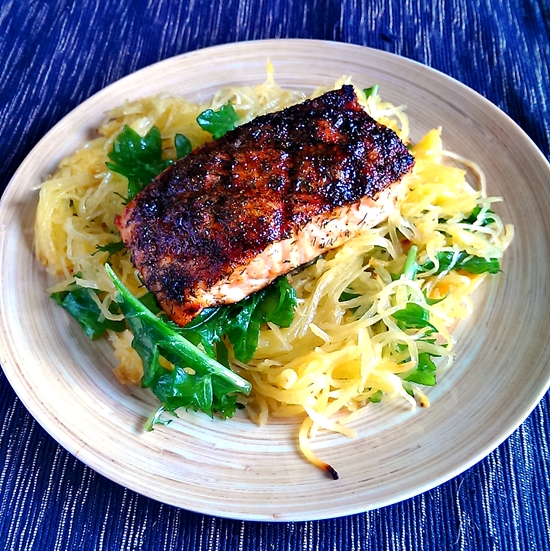 You can mix the squash with a great tomato sauce for an awesome gluten free substitute for pasta.  It also makes a great garnish for a squash soup.  This grilled salmon recipe is so simple and the spaghetti squash is the perfect side dish to go with it
The best part about this squash is because of it's mellow flavor, it can be mixed with a lot of other ingredients, plus it looks cool!  Everything is better when your food looks cool right?  Other than the half hour it takes to roast the spaghetti squash, there really isn't much prep time, or cooking time involved in making this recipe.  The salmon grills in under 10 minutes, and the squash just needs to be lightly sautéed with some healthy, simple ingredients.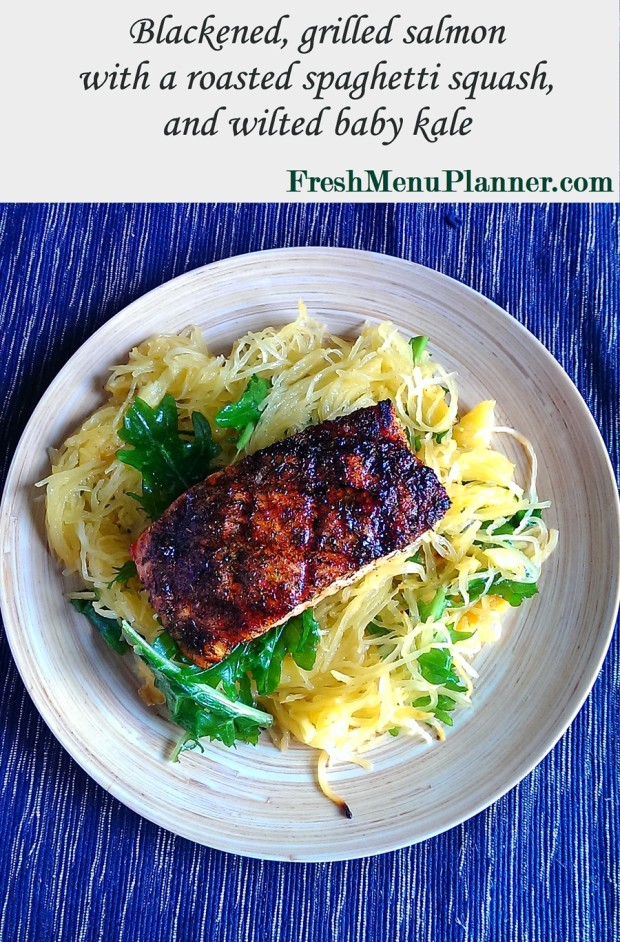 For more about our food category click HERE.
For more great recipes click HERE.
Do you have a recipe to share? We would love to hear from you. Submit your recipes HERE.