Chicken Caesar Salad
Chicken Caesar Salad is reinvented by substituting kale—one of the top-rated super foods—instead of the traditional romaine lettuce.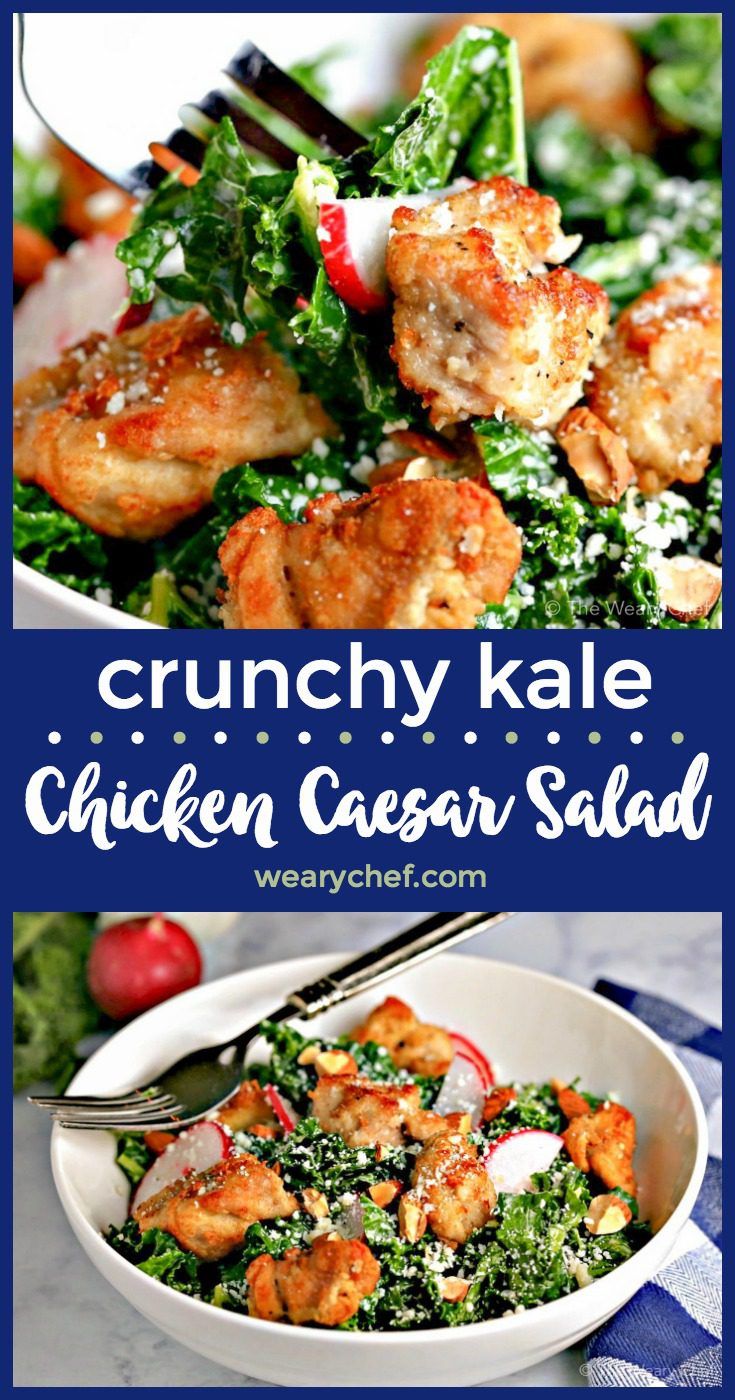 One of my very favorite restaurant lunch menu items is Chicken Caesar Salad, but I realize that Caesar-style dressings at restaurants are often high in calories and fat. That sort of defeats the purpose of eating salad in the first place! With just a few tweaks, this classic salad can be reinvented to make it much more nutritious while still maintaining plenty of flavor.
You can adjust this recipe to your liking by skipping the breading on the chicken, deciding whether or not you want the added crunch from almonds and croutons, or adding even more veggies to your liking. Be sure to leave a comment to let me know how you enjoy yours!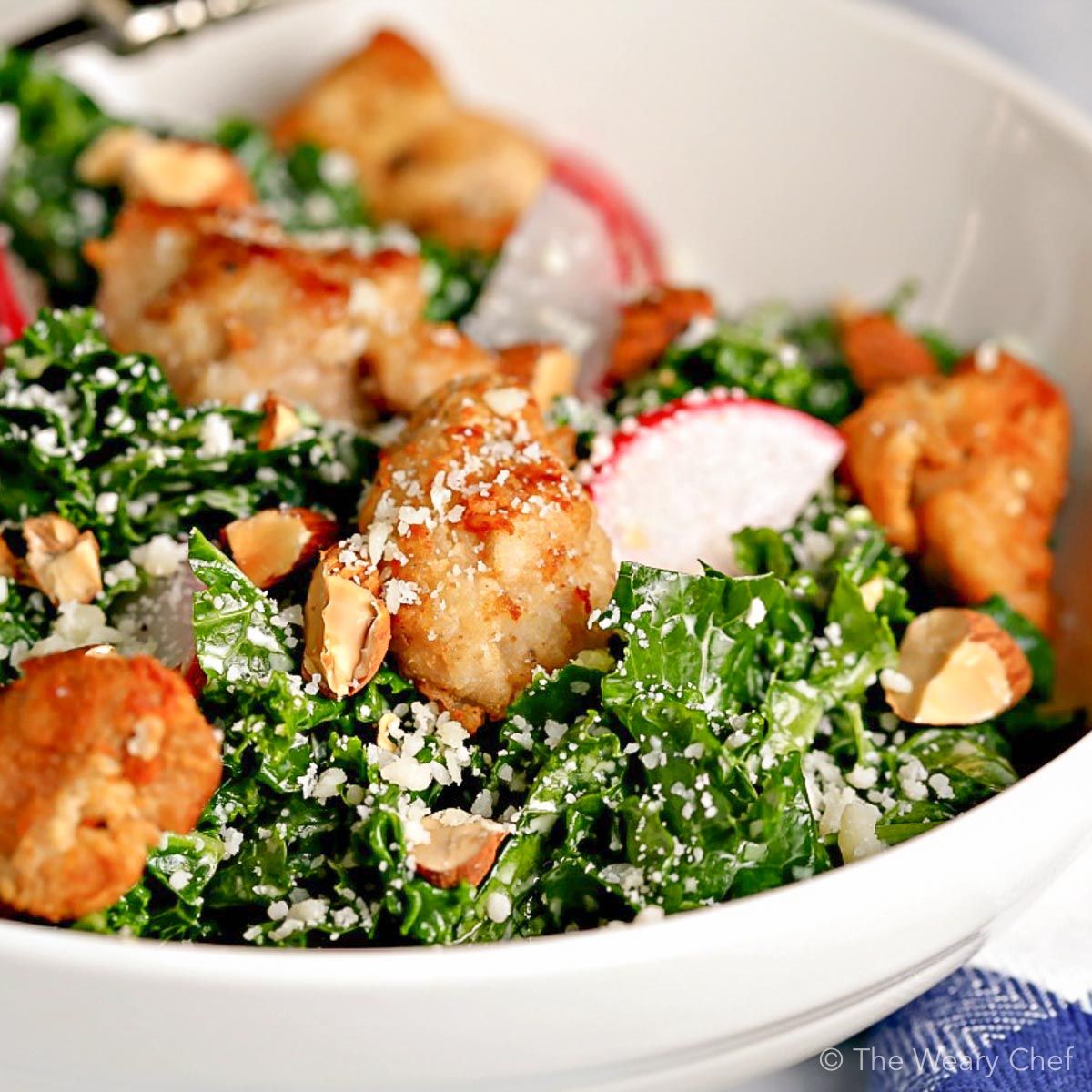 Get the full Chicken Caesar Salad recipe on The Weary Chef!
For more about our food category click HERE.
For more great recipes click HERE.
Do you have a recipe to share? We would love to hear from you. Submit your recipes HERE