The Easiest Dark Chocolate Peanut Butter Bundt Cake
Dark chocolate fudge cake, loaded with chocolate and peanut butter chips, drenched in chocolate ganache, and melted peanut butter!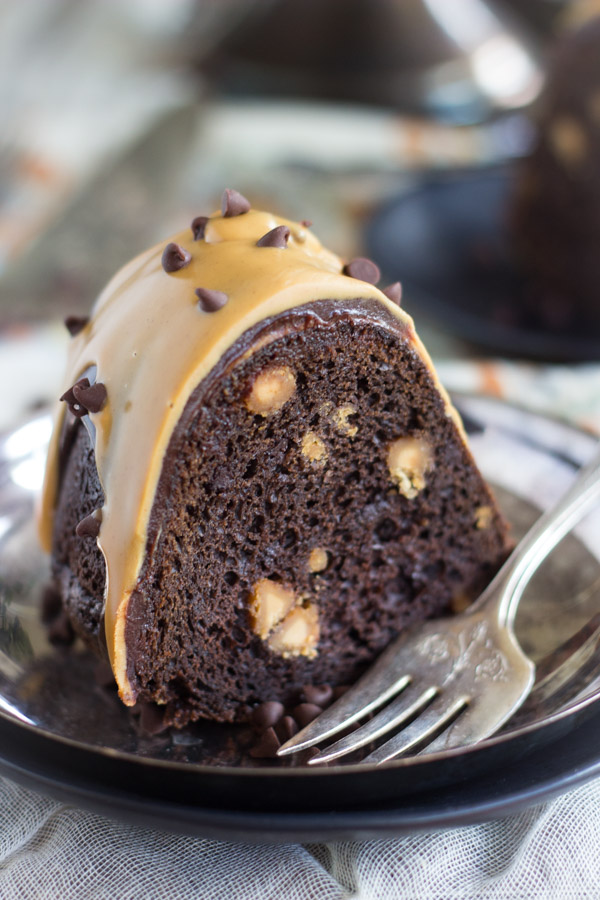 This cake is so unbelievably good. It's actually not overly-sweet. It's more rich than sweet, and just a sliver of it is very satisfying.
It starts with cake mix, and I used dark chocolate fudge. In my opinion, there is no substitute. Milk chocolate or German chocolate cake mixes won't cut it, and even regular chocolate might be too mild. Unless you don't like dark chocolate, but for me, the key is the dark chocolate fudge cake mix because it makes this intensely chocolatey and rich.
There's a layer of chocolate ganache, topped with melted peanut butter! The peanut butter chips in the cake break everything up with creamy and melty little nuggets of peanut butter. They're also a nice change in texture.
More from The Gold Lining Girl…
View full recipe click HERE
For more about our food category click HERE.
For more great recipes click HERE.
Do you have a recipe to share? We would love to hear from you. Submit your recipes HERE