White Chocolate Peppermint Pudding
Creamy, sweet & indulgently rich White Chocolate Peppermint Pudding. Quick & easy to make but seriously impressive.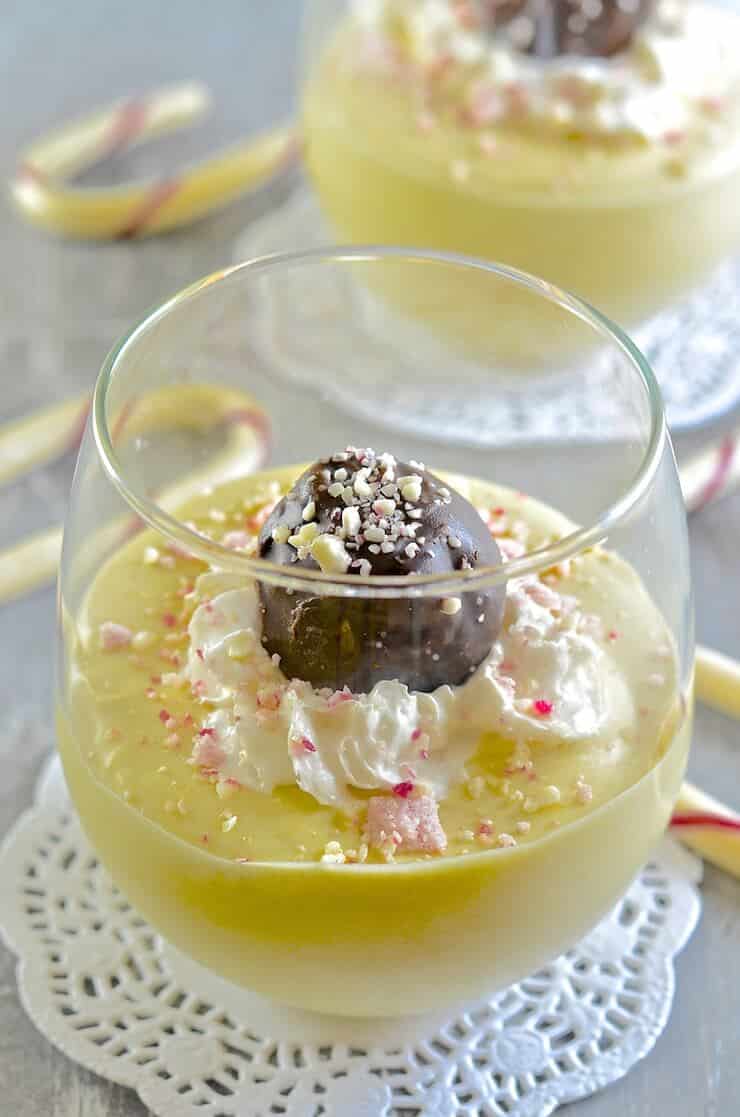 It is so extremely easy to make. Just melt a few things, blend a few things, pour into cute little dessert glasses and allow to set. It is good to eat after a couple of hours in the fridge, but can be made up to four days in advance. It firms up a little more over time but is still meltingly rich, creamy and smooth.
I actually found some organic vegan rice based squirty cream for the first time and it is perfect for dressing these puddings up. If you can't find any of that, some whipped coconut cream would also work.  I squirted a generous amount on each one, topped it with one of my White Chocolate Candy Cane Truffles, then scattered over some crushed candy canes. These little extras take it from every day pudding to impressive dinner party dessert and the crunch of the candy cane against the smooth, creamy pudding is just lovely.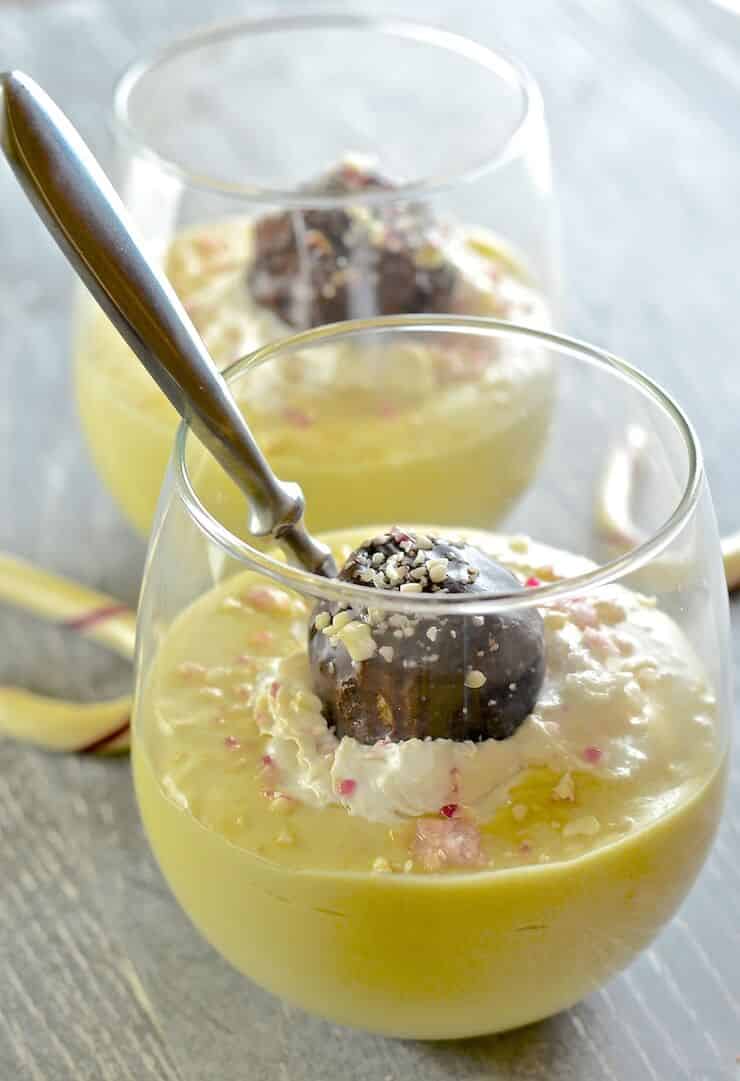 For more about our food category click HERE.
For more great recipes click HERE.
Do you have a recipe to share? We would love to hear from you. Submit your recipes HERE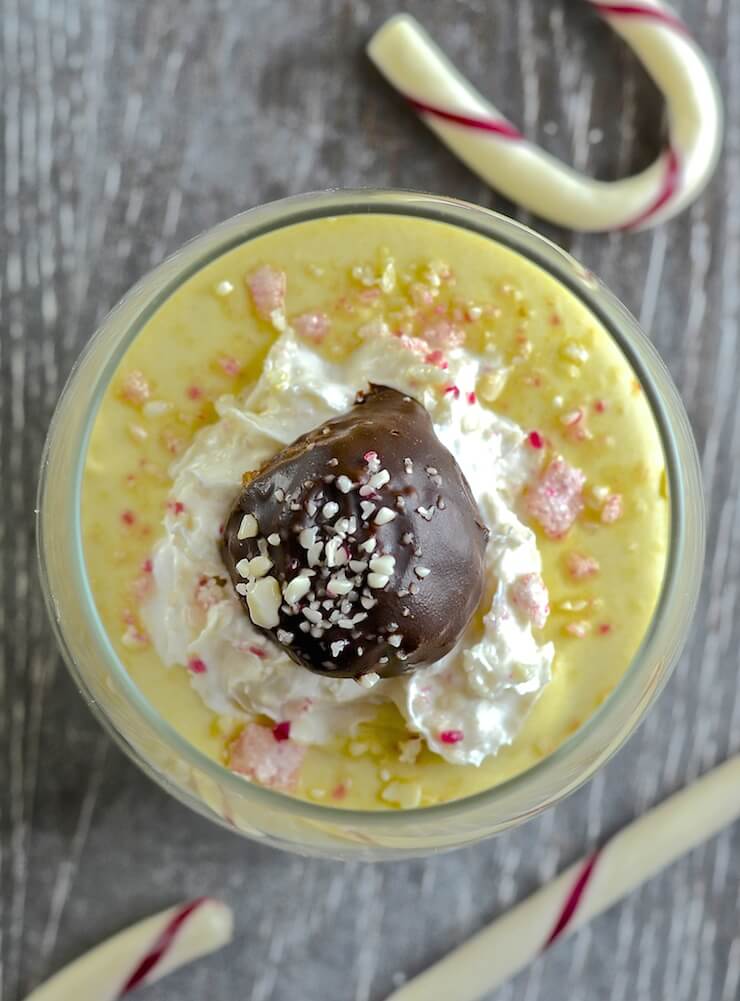 // //