Bacon Apple & Caramelized Onion Brussels Sprouts
With crispy fried bacon, caramelized honey crisp apple chunks, caramelized onions, and brown sugar, these are a little sweet, and a little salty. They're buttery and soft in the center, but have crispy, charred edges.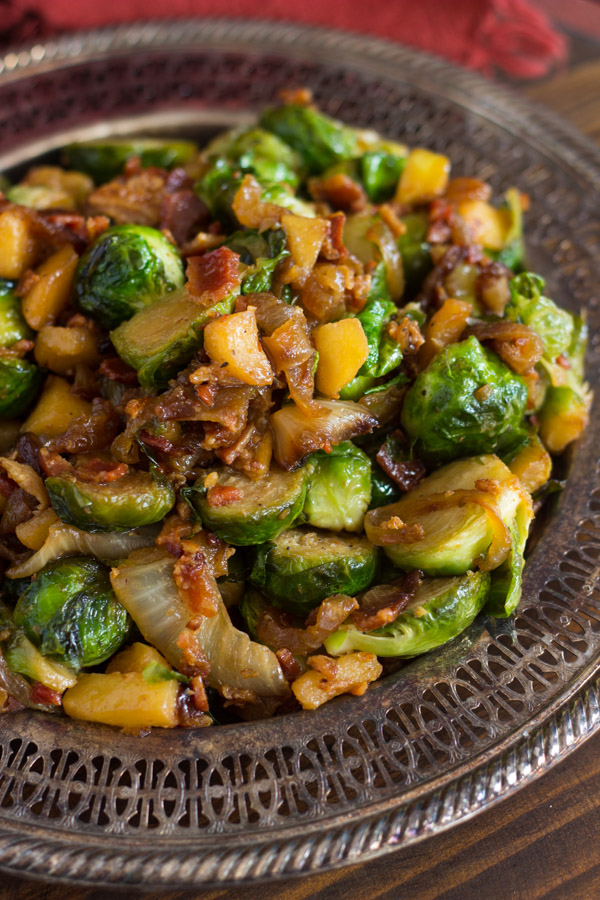 Brussels sprouts are my favorite veggie, hands down. The truth is, this sweet-tooth really isn't a vegetable fan. I would take any and all fruit over vegetables, any day. Fruit is sweet! It has sugar! Of course I want ALL the fruit, but I know that vegetables are important for nutrition purposes, I must reluctantly admit, so I've found ways to love them. Or at the very least, like them.
I love Brussels sprouts, period. I never tire of them. I go through phases with vegetables where I eat them constantly for a few months, then I never really eat them ever again, but I never go through that with Brussels sprouts. There's a million ways to prepare them too, so you have versatility on your side.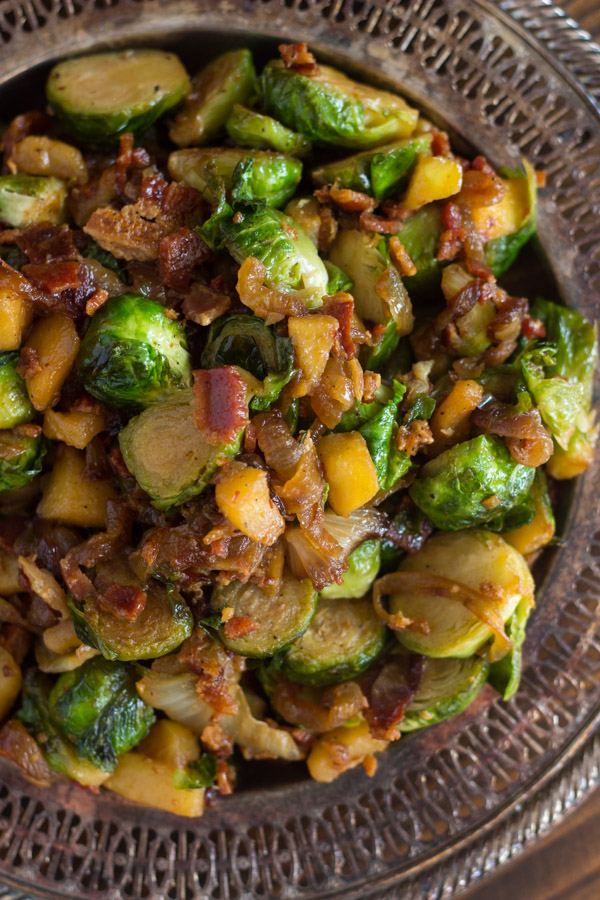 Get the RECIPE!
More from The Gold Lining Girl…
For more about our food category click HERE.
For more great recipes click HERE.
Do you have a recipe to share? We would love to hear from you. Submit your recipes HERE