White Chocolate Peppermint Pudding
Creamy, sweet & indulgently rich White Chocolate Peppermint Pudding. Quick & easy to make but seriously impressive.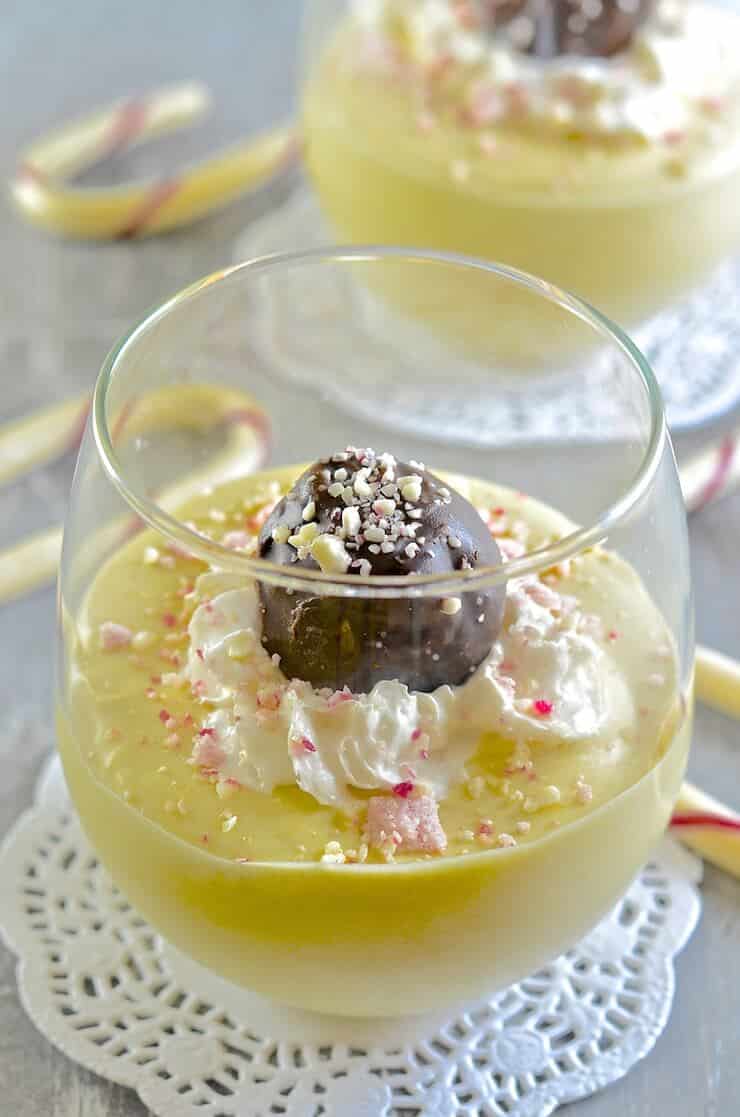 It is so extremely easy to make. Just melt a few things, blend a few things, pour into cute little dessert glasses and allow to set. It is good to eat after a couple of hours in the fridge, but can be made up to four days in advance. It firms up a little more over time but is still meltingly rich, creamy and smooth.
For more about our food category click HERE.
For more great recipes click HERE.
Do you have a recipe to share? We would love to hear from you. Submit your recipes HERE