One Pot Macaroni and Tomatoes
Did you grow up eating macaroni and tomatoes as a side dish? Truth be told, I had never heard of this dish until recently, but when I did, I was happy to try it! I love spaghetti, mac and cheese, and chili mac, and this easy side dish has elements of all of those.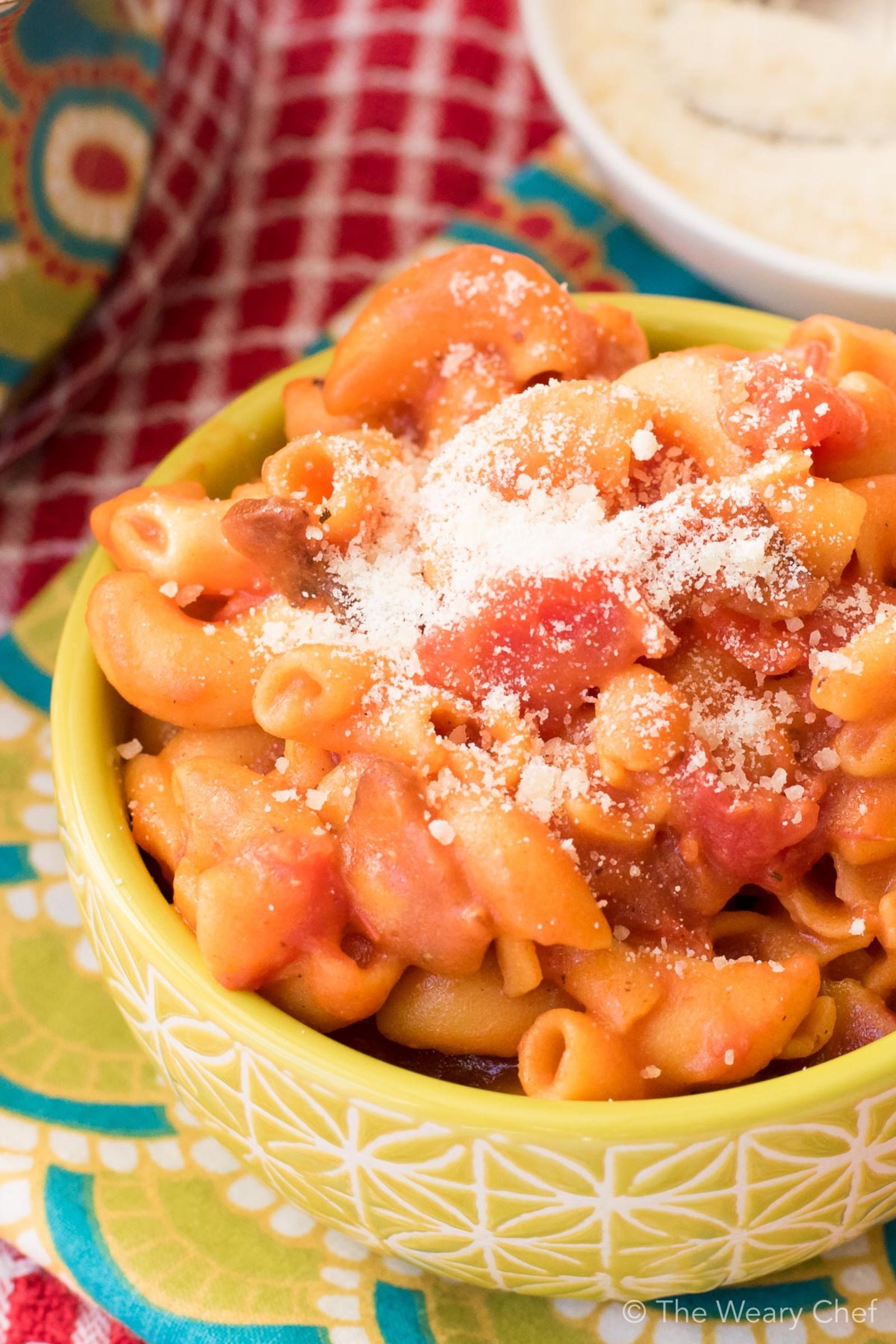 Before I made my own version of macaroni and tomatoes, I read a whole bunch of recipes to learn about different versions. All my favorites had one thing in common: b. Is there ever a time that bacon doesn't make a recipe better?? Thanks to the use of butter and bacon, this isn't exactly health food. That's OK though. Just serve it with some healthy chicken and a salad or other veggie, and you'll have all your bases covered.
It was a little hard for me to not add cheese to this recipe because I love adding cheese to pretty much all pasta dishes! I did manage to restrain myself, but there's no reason not to sprinkle a little parmesan on top if it floats your boat!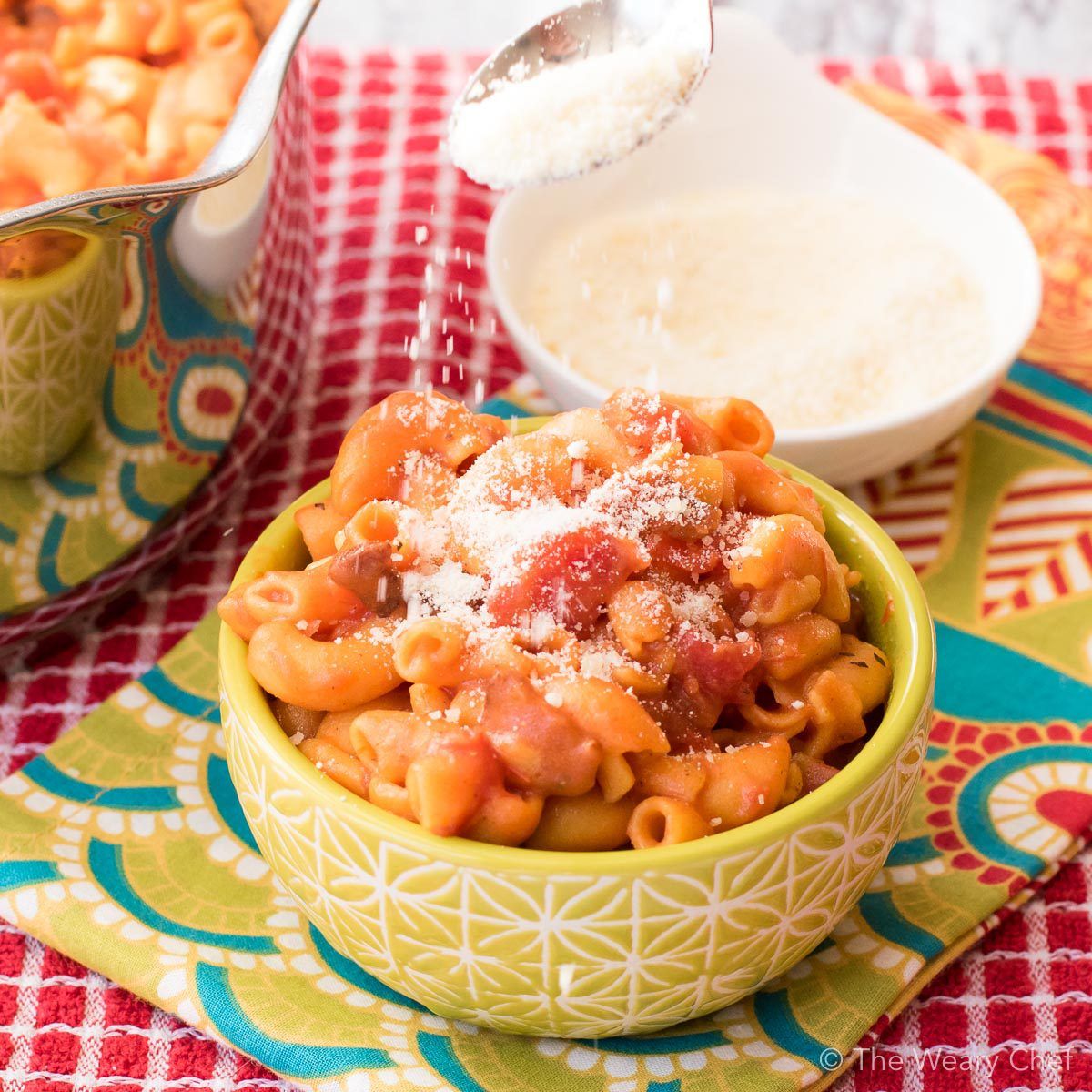 Get the full One Pot Macaroni and Tomatoes recipe from The Weary Chef!
For more about our food category click HERE.
For more great recipes click HERE.
Do you have a recipe to share? We would love to hear from you. Submit your recipes HERE