Lemon Dill Chicken Noodle Soup
Classic chicken noodle soup gets a fresh makeover with this Lemon Dill Chicken Noodle Soup. You'll love this quick and easy version that's brightened up with lemon and dill!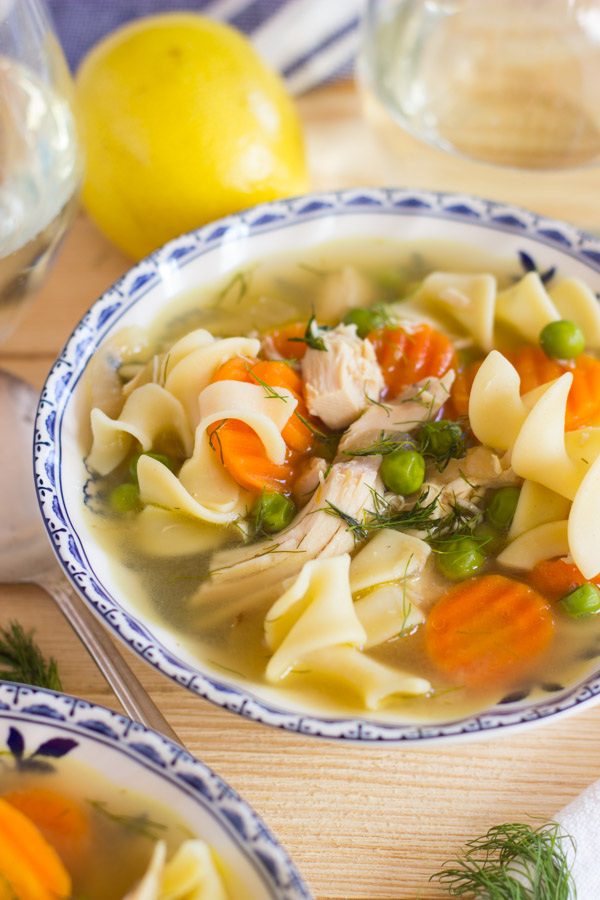 We make chicken noodle soup at least twice/month, and we've got a number of variations. My personal favorite twist on the classic is this Lemon Dill Chicken Noodle Soup. I LOVE dill, and it's got to be my favorite herb. With fresh dill, and a few squeezes of lemon, this is a vibrant and spring-ish version of chicken noodle soup.
Still cozy, filling, and comforting, loaded with veggies, but with lemon and dill to spruce up a traditional recipe. It's absurdly easy, and you'll get a good many meals out of it.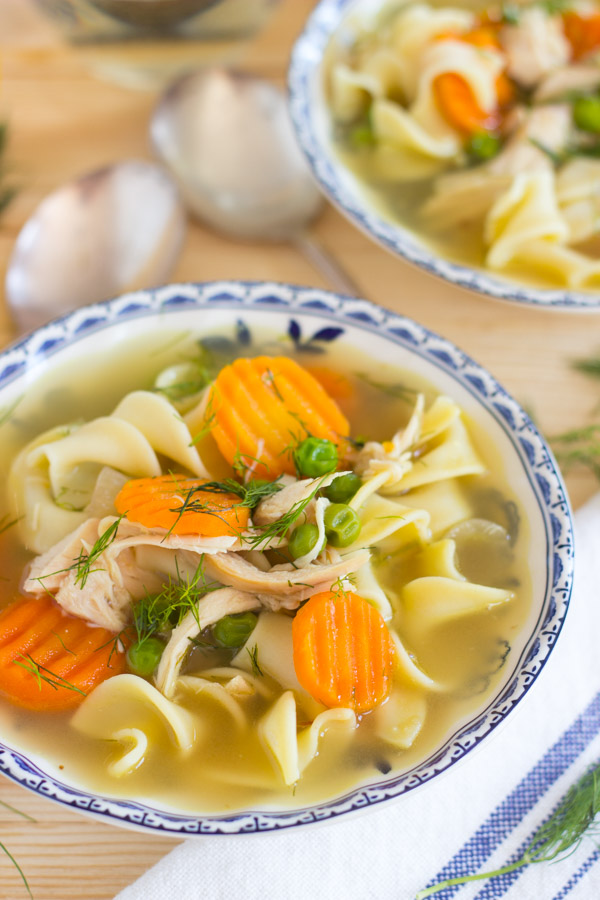 Get the RECIPE!
More from The Gold Lining Girl…
For more about our food category click HERE.
For more great recipes click HERE.
Do you have a recipe to share? We would love to hear from you. Submit your recipes HERE