Perfect Southern Cornbread Recipe
Perfect Southern Cornbread is savory, not sweet. You'll love this easy recipe that bakes up easy in about 20 minutes!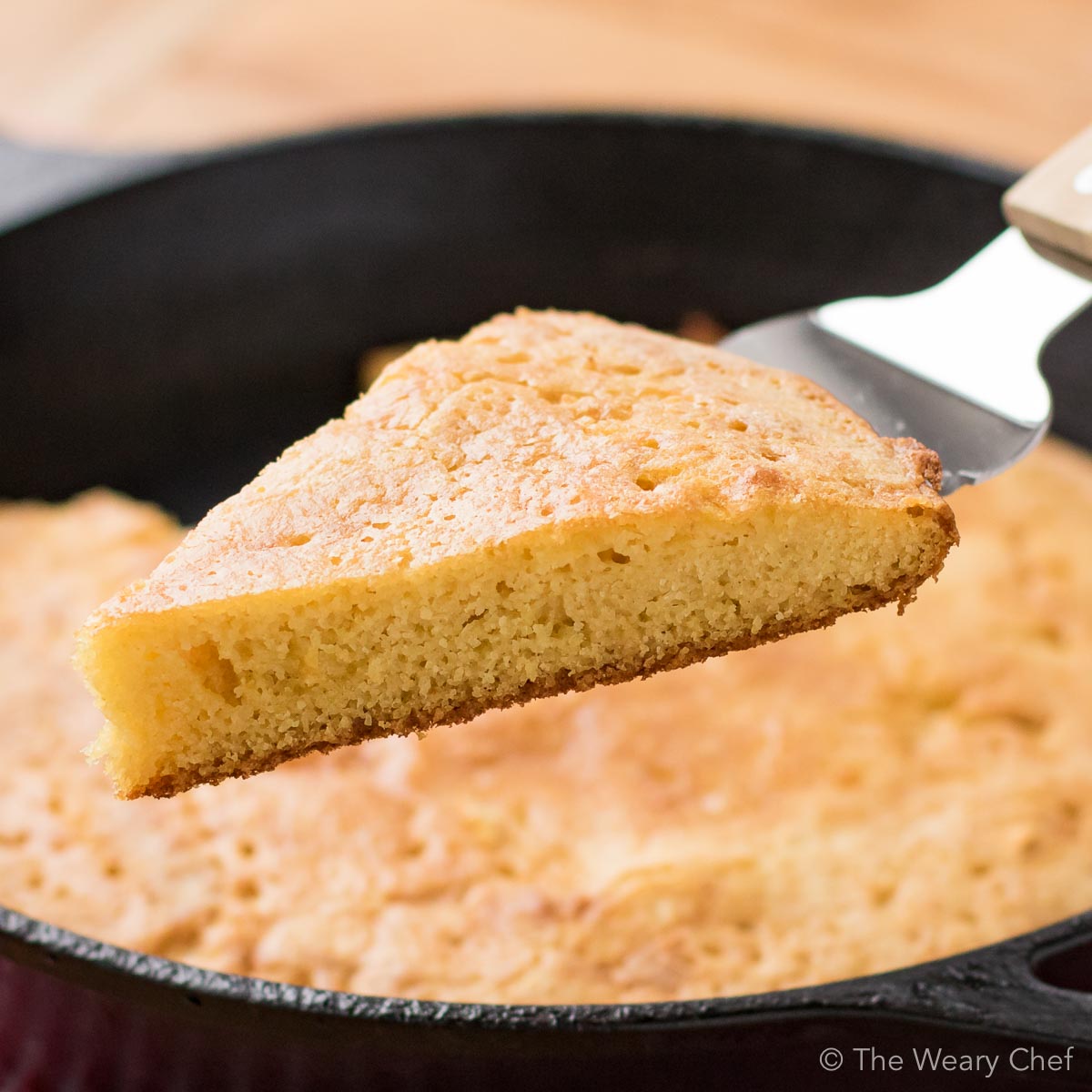 How do you like your cornbread? I grew up in Mississippi where cornbread is savory, not sweet. Maybe it's because we drink our tea so sweet down there that we don't need sugar in our cornbread too 🙂 Once I moved away from the south, I did grow a taste for sweet corn muffins, but those are a whole different animal. Sweet cornbread tastes like cake or a breakfast muffin to me, and it's much more crumbly than this version.
If you have a wheat intolerance or allergy like I do, you can still make this cornbread recipe! Just substitute spelt or gluten-free flour (whichever you prefer) for the all-purpose flour. It's also super easy to make a bigger batch. The recipe instructions say to use a 10″ iron skillet, but you can use a 13 x 9″ pan using the same method if you want to double the recipe.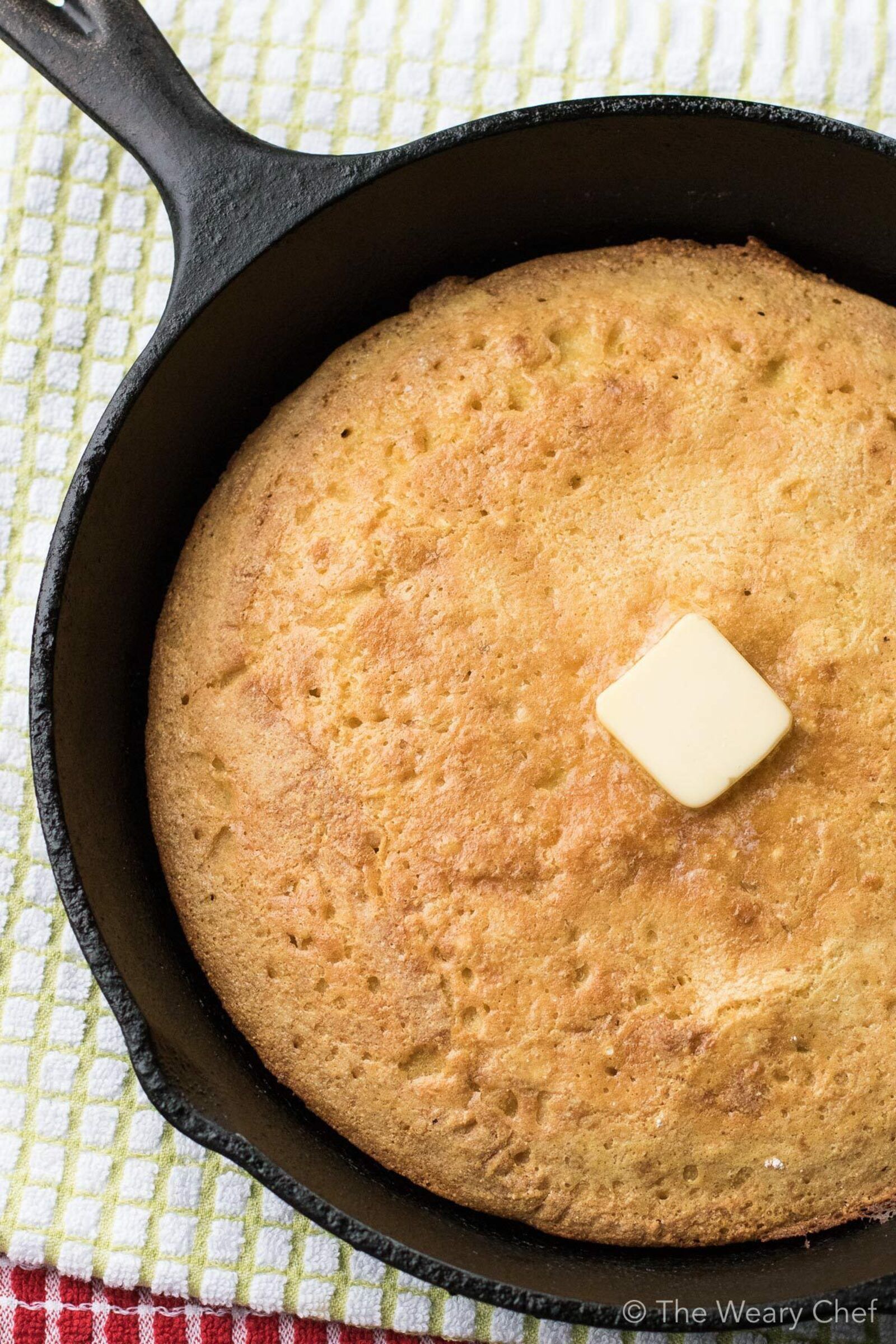 Get the full Perfect Southern Cornbread Recipe on The Weary Chef!
For more about our food category click HERE.
For more great recipes click HERE.
Do you have a recipe to share? We would love to hear from you. Submit your recipes HERE