Crockpot Pork Burrito Bowls
You'll adore these easy and flavorful slow cooker pork recipe. Prep only takes about five minutes, and you'll have dinner ready and waiting at the end of the day!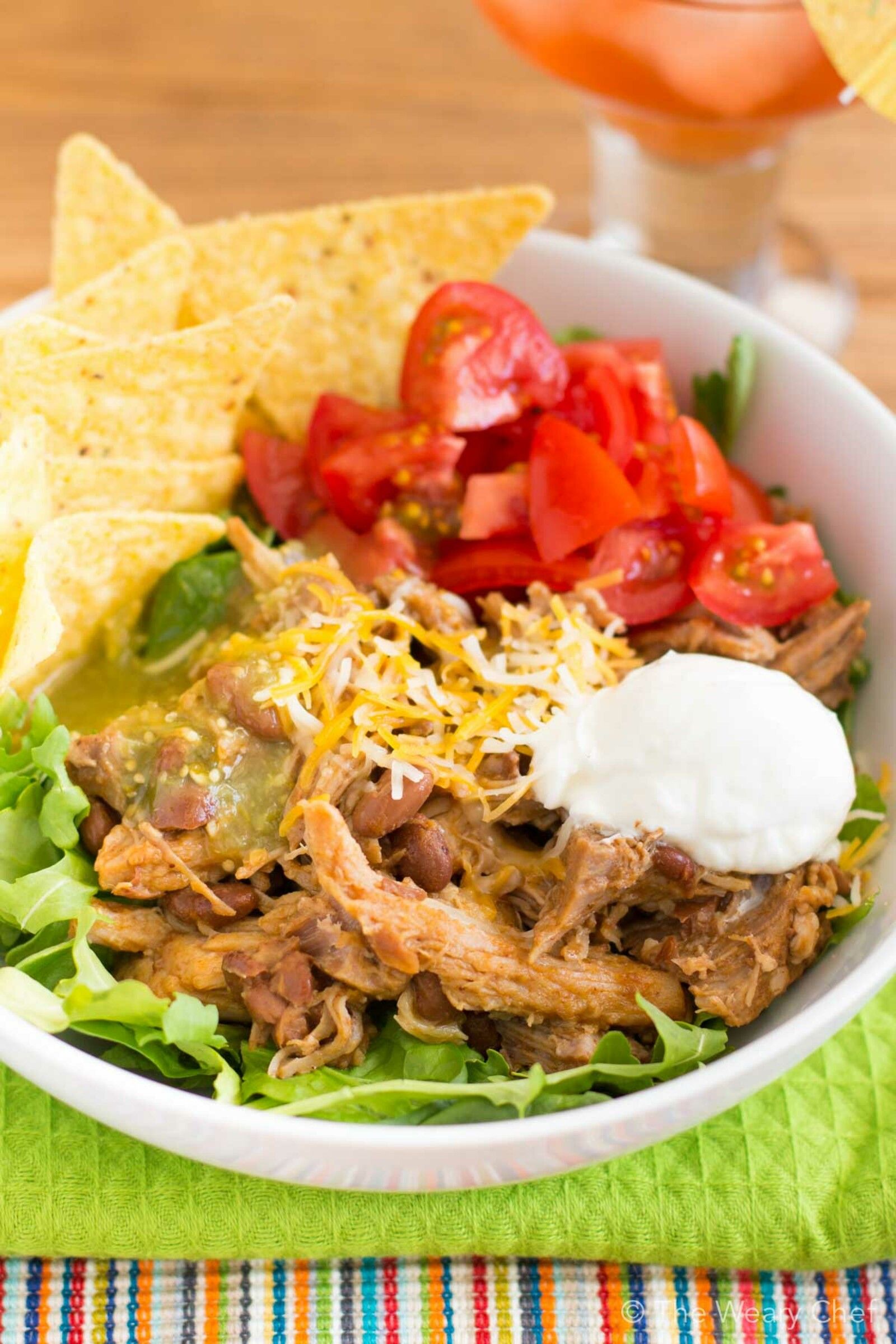 Today I've created a super easy boneless pork roast recipe with a Smithfield Boneless Pork Shoulder Blade Roast. This netted pork roast is hand trimmed and perfect for slow cooking like in a smoker or crockpot. When I visited Smithfield, Virginia last year, I think I heard the words "fat is flavor" at least 20 times. It's so true! You can put any meat in the slow cooker and make it fork tender, but you need fat in the meat in order for it to stay moist after hours of cooking. This pork pot roast is SO juicy and flavorful even after 10 hours in the crockpot!
It only takes about five minutes to get the recipe prepped in the morning, and you will be so happy to come home to the smell of dinner already made! To get these burrito bowls on the table, all you need to do is drain and shred the meat. The beans are cooked right in, and rice is very optional. I skipped the rice and used a lot of lettuce, so my burrito bowl might be more like a taco salad. Whatever you want to call it, this is a deliciously easy meal!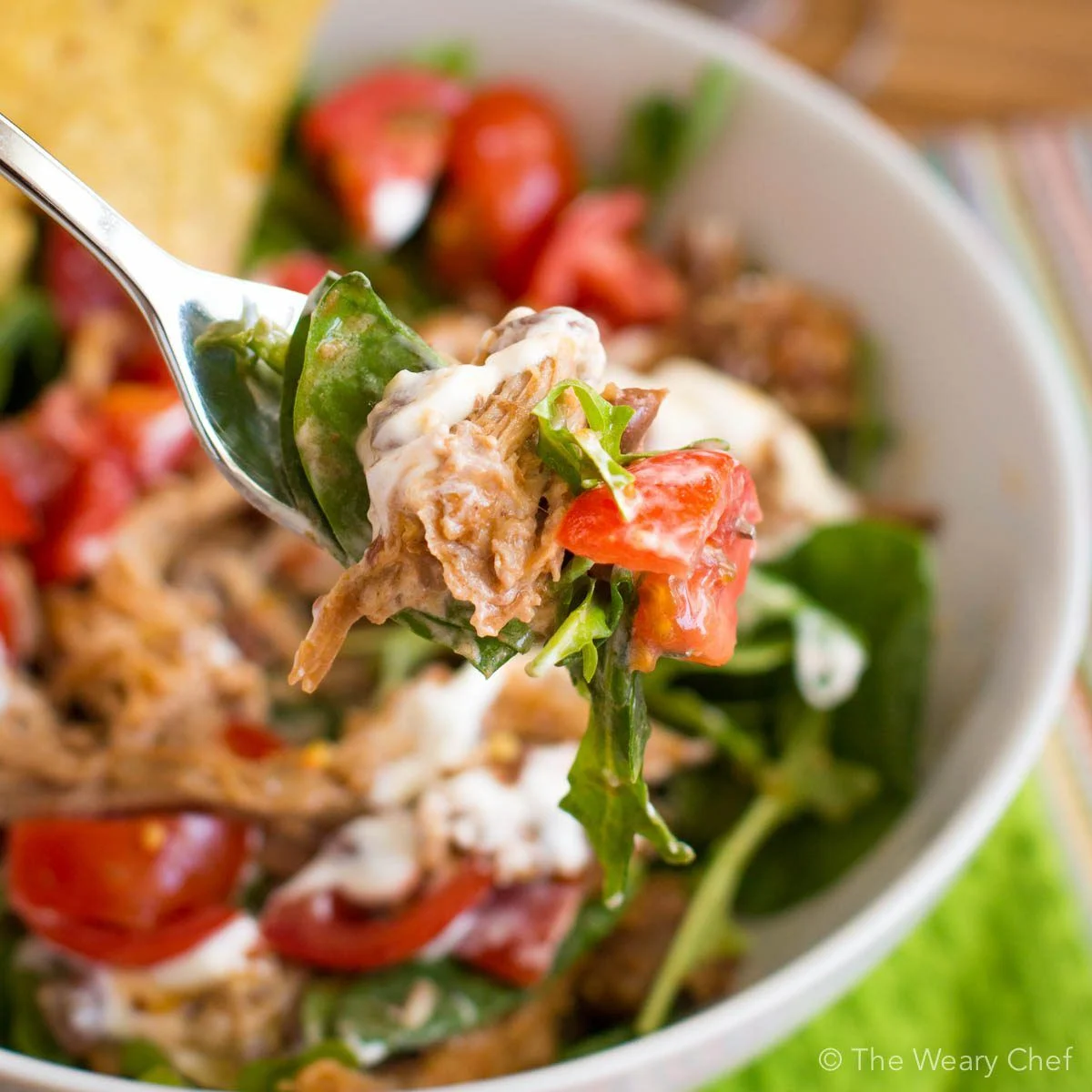 Get the full recipe of these Crockpot Pork Burrito Bowls at The Weary Chef!
For more about our food category click HERE.
For more great recipes click HERE.
Do you have a recipe to share? We would love to hear from you. Submit your recipes HERE