Honey Sriracha Chicken Tenders
Honey Sriracha Chicken Tenders are a perfect family meal or game day snack. Serve them with homemade ranch for dipping!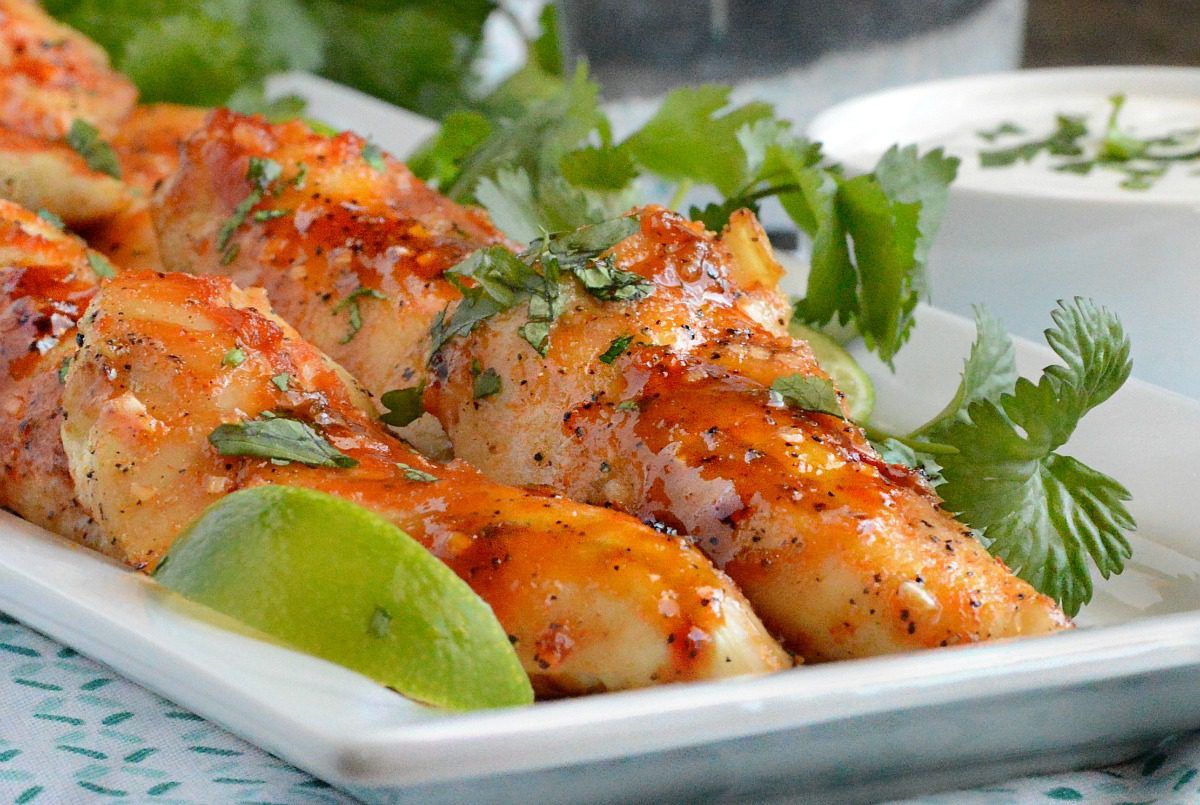 I personally love spicy food, but not everybody in the family does. The honey adds a touch of sweetness to the sriracha. There's still plenty of heat in these chicken tenders, but it's definitely not overpowering. If you're feeling adventurous, and you want to make these even hotter, just add a little more sriracha sauce.
To make honey sriracha chicken, all you do is line a baking sheet with foil, and add a little non-stick spray or olive oil. Then, you season the chicken with a little sea salt, pepper and garlic powder and brush on just enough sauce to lightly coat the chicken.
I like to serve these sweet and spicy chicken tenders with a side of homemade ranch dressing — it's perfect for dipping, and it helps tone down the heat. My family loved this sweet and spicy chicken, and I hope you will too!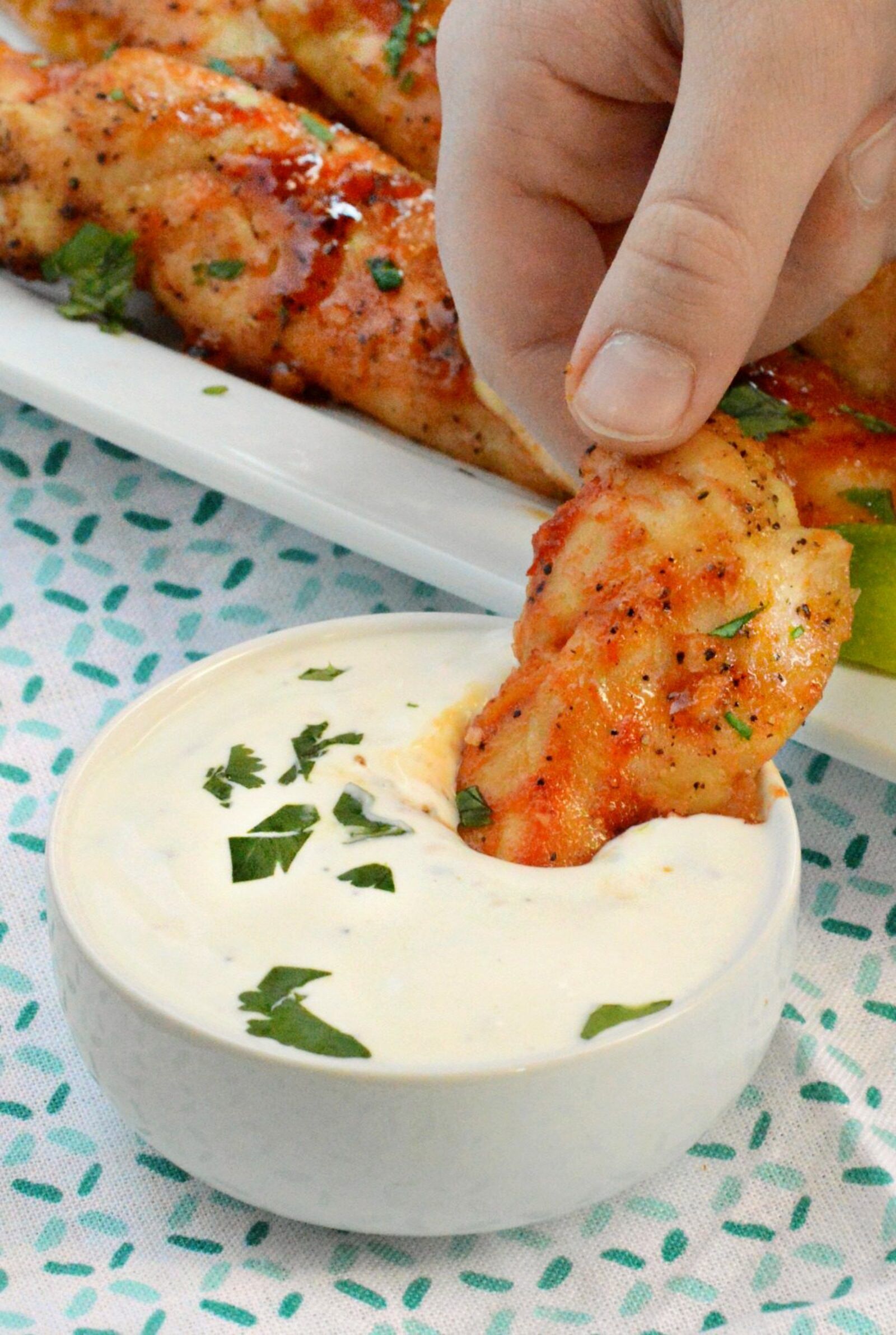 Get the full recipe of these Honey Sriracha Chicken Tenders at The Weary Chef!
For more about our food category click HERE.
For more great recipes click HERE.
Do you have a recipe to share? We would love to hear from you. Submit your recipes HERE