Buffalo Ranch Crockpot Chicken and Rice
This Buffalo Ranch Crockpot Chicken and Rice might be your new favorite slow cooker dinner recipe!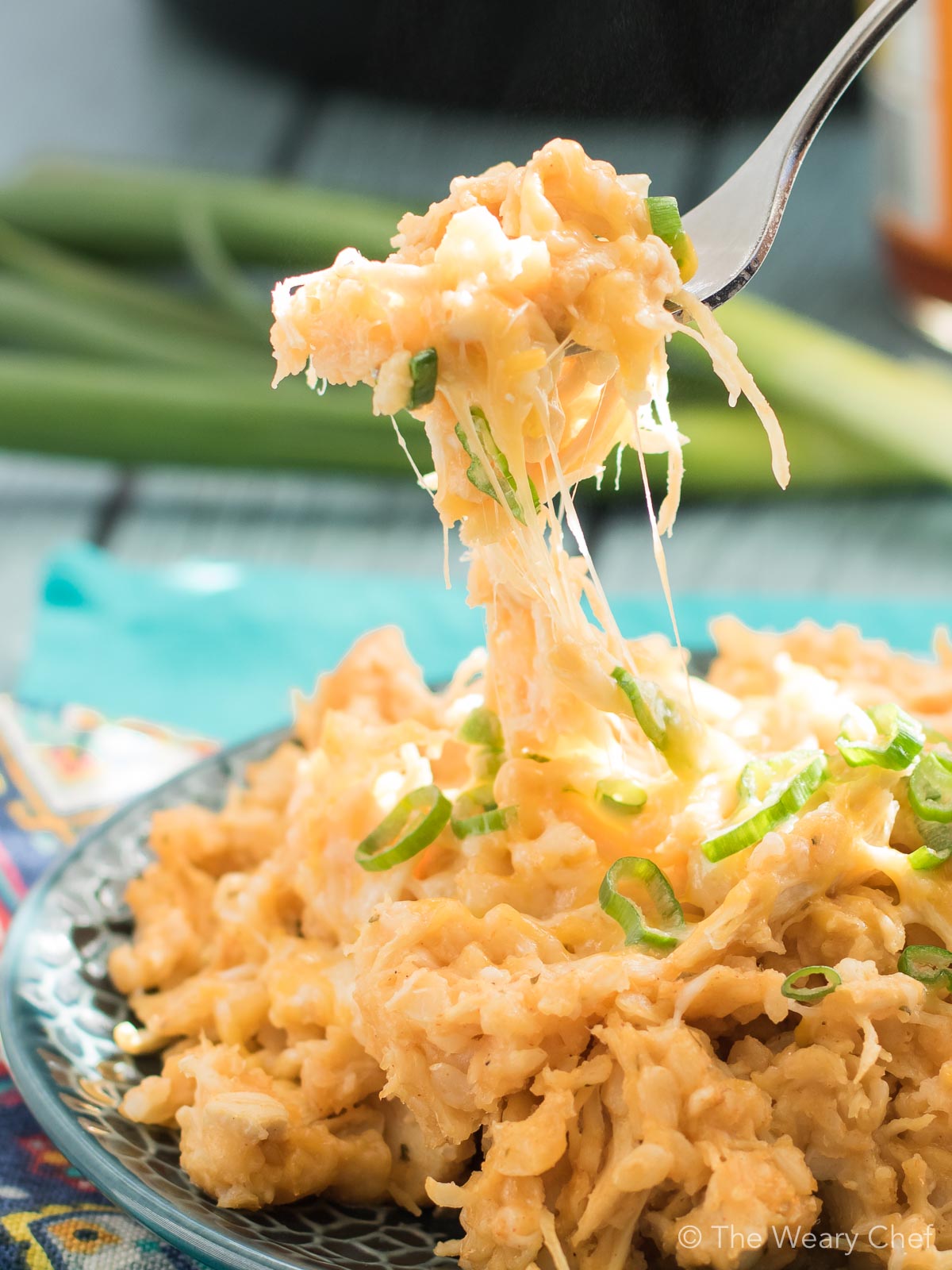 I'm so excited to share this recipe with you because we really loved it! It couldn't be any easier to mix up, and then it cooks away in your slow cooker while you go about your day. You can use as much or little cheese as you'd like in the recipe. I may have added a little extra to make this photo look extra delicious…
This crock pot chicken and rice smells SO GOOD while it cooks. Surprisingly, my 10-year-old was excited to taste it and said it was the best thing ever. (•◡•)/ Had I known he would want to try it, I would have cut back a bit on the wing sauce. He still ate a few bites despite the spiciness. It's very easy to adjust the heat just by using more or less hot sauce.
I think I'm going to make my own recipe for powdered ranch dressing mix, but for now I used the packaged kind. I bought a big jar of it, which seems expensive at first, but it lasts a long time! A regular sized packet of dressing mix works too. The buffalo and ranch flavors in this crockpot cheesy chicken and rice are really so, so good. I just know you'll love it.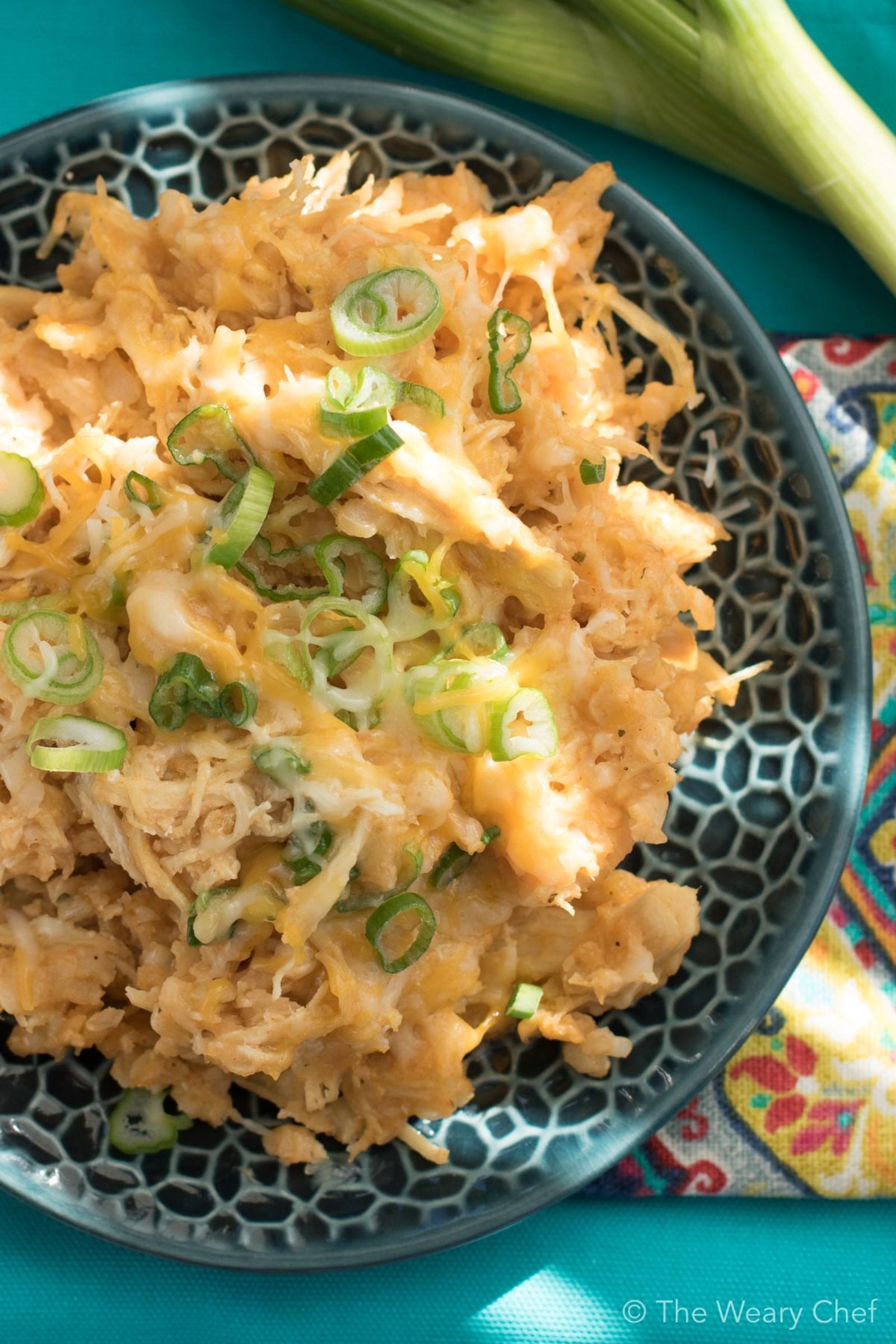 Get the full recipe of this Buffalo Ranch Crockpot Chicken and Rice at The Weary Chef!
For more about our food category click HERE.
For more great recipes click HERE.
Do you have a recipe to share? We would love to hear from you. Submit your recipes HERE